Atlas Vein Care
Best Vein Doctor in Arlington / Mansfield / Grand Prairie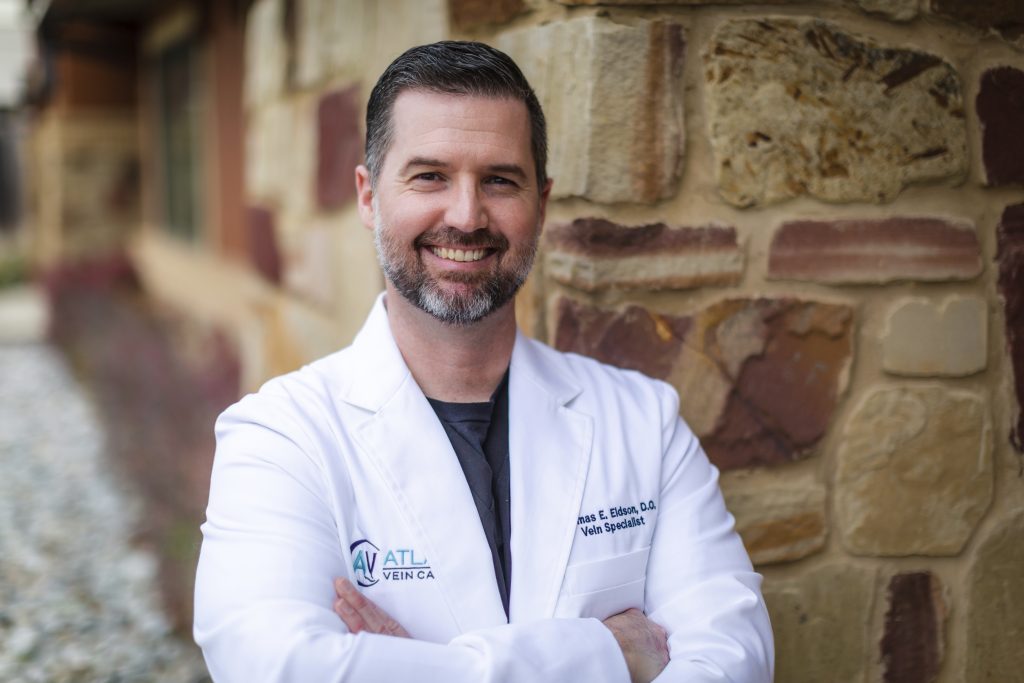 Atlas Vein Care is a team of experts focused exclusively on vein problems of the legs—from the purely cosmetic to the medically significant. They spend their days educating their patients—and fellow medical professionals—about the negative effects untreated vein problems can have on quality of life. "People don't care how much you know until they know how much you care," said Founding Physician Dr. Thomas Eidson said. "We want our patients to know their quality of life is what we care about most."
Dr. Eidson has treated thousands of patients struggling with issues of the veins in their legs and has safely and successfully performed thousands of vein treatments to improve the self-confidence and quality of life of his patients. He's invested in the latest, state-of-the-art equipment to diagnose and treat vein issues in the legs. "A painless ultrasound of the legs is all it takes to see if you're suffering from vein problems," he said. "All of our sonographers/ultrasound technicians are registered vascular technicians (RVTs) with years of experience in venous and lymphatic medicine."
Together with Nurse Practitioner Cynthia Mathews and the dynamic Atlas Vein team, he's dedicated to providing hope and healing to men and women suffering with leg and ankle swelling, red or brown discoloration of the skin, leg pain, heaviness, aching, night cramps, restless legs, skin breakdown, and leg wounds. They spend time with each patient helping them understand the root causes of their symptoms and their treatment options. "We're also committed to continually reeducating ourselves as new and better technology is developed and investing in the best and most advanced equipment," Dr. Eidson said.
Atlas Vein Care doesn't simply dabble in vein care. "We're 100% focused on helping men and women who suffer from vein-related issues in their legs," Dr. Eidson said. "Patient education is a large part of our job. We want our patients to be advocates and ambassadors to others suffering from vein related issues, so they know there's treatment and hope for a better quality of life. We've worked hard to offer everything our patients need under one roof."
Firm believers in giving back to the community, the Atlas Vein team is always looking for ways to "pay it forward". Dr. Eidson and his wife, Leanora, are members of Gateway Church and give time and resources to EQUIP, a non-profit founded by John C. Maxwell, dedicated to life-changing transformation through leadership, relationship, and adding value to others. "Check it out at IEQUIP.org," Dr. Eidson said. "It might just change your life."
Dr. Eidson also speaks at local and statewide medical conferences educating fellow medical professionals on venous and lymphatic medicine topics. He serves as a mentor to young men and women interested in the medical field and as a rotation site for medical students.
Find out more at AtlasVein.com.
"People don't care how much you know until they know how much you care. We want our patients to know their quality of life is what we care about most."
VEIN DOCTOR