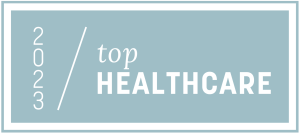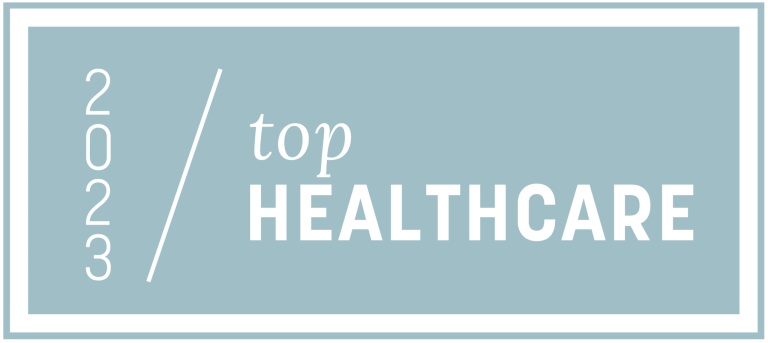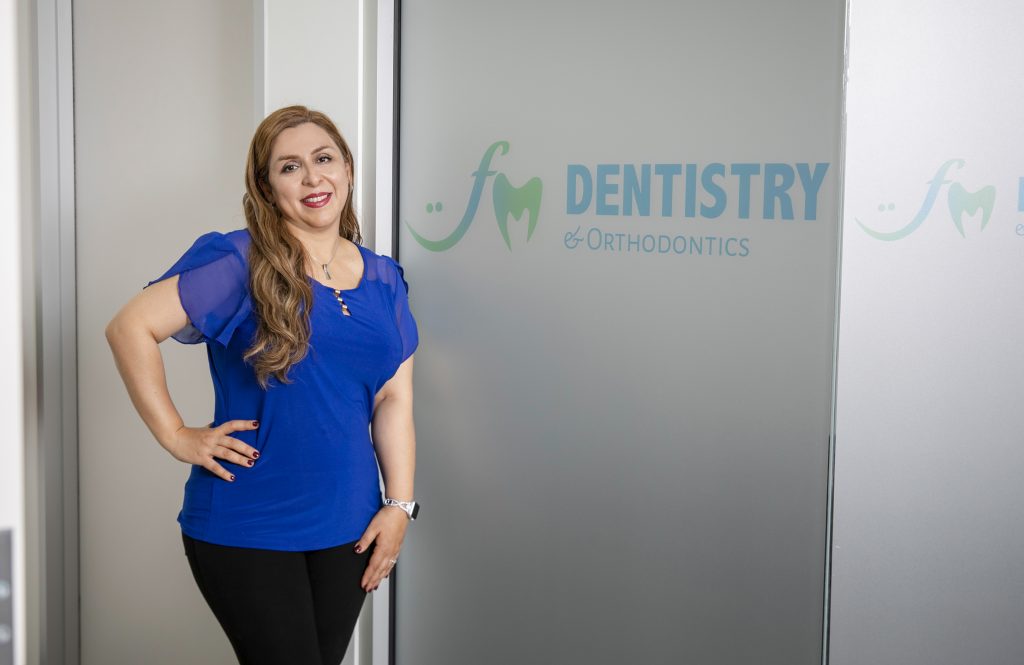 Fatemeh Mohandes, DMD, DDS
BY Melissa Gautier | Photos by Kelley Sweet Photography
It's no secret that a healthy, beautiful smile promotes self-confidence. It radiates joy and positive self-esteem that's clearly recognizable to others. Dr. Fatemeh Mohandes knows from experience the pivotal role a smile plays in a person's quality of life. She and her team of dental experts at FM Dentistry & Orthodontics passionately focus their attention toward a common goal. Working together, they strive to bring each patient's vision of a stunning smile to fruition.
Comprehensive Family Dental Care
When it comes to excellent dental health and oral care in the Katy/Fulshear area, Dr. Mohandes is at the top of her field as a highly trained and experienced dental professional. She believes a good dental practice should offer convenient and comprehensive family care, keeping patients' safety and comfort as a top priority. Putting her heart and soul into dentistry and helping others, her practice provides quality care in a bright, modern environment and is fully equipped with the latest technological advancements in dentistry. Her dental practice conveniently serves Katy, Fulshear, and the surrounding areas. Offering a variety of services, she welcomes patients from six months of age and up.
In-office Services for Patients' Convenience
"We believe each patient's dental needs are unique," Dr. Mohandes explains. Prioritizing her patient's care, she and her team customize dental services and treatment plans to meet an individual's practical goals for an attractive, functional smile with ultimate oral hygiene in mind. She takes time to explain each procedure and answer all questions, helping to alleviate patients' fears while educating them on their current dental health. Dr. Mohandes recognizes the fact that a patient's time is valuable. She has carefully crafted her office to meet all their dental needs under one roof. Almost all FM Dentistry & Orthodontics services are performed in-house, with very few outside referrals. Patients – especially working parents and large families with multiple children – appreciate the convenience this offers. They're able to see one dentist for all their treatments and procedures without having to make multiple appointments and visits to outside specialists.
Focus on Patients' Comfort
Dr. Mohandes' team of warm and compassionate dental experts are all local residents, striving to make every patient's appointment a comforting and nurturing experience. Their endeavor to create a stress-free, relaxing environment helps facilitate a soothing and pleasant atmosphere. To quell heightened nerves for especially anxious or apprehensive individuals, nitrous oxide sedation is available.
"Whatever makes our patients comfortable and happy is our priority," Dr. Mohandes stated. Her gentle touch and warm demeanor are calm and reassuring. She's especially attentive to children's needs, being the mother of two children herself. Approachable and friendly, she can relate to various circumstances adults may be experiencing as well.
In-Network PPO Insurance
Finding an excellent, well-trained dentist who's in network with your insurance plan can be challenging if not frustrating at times. FM Dentistry & Orthodontics is in network with most PPO insurance plans and offers new patients a variety of promotions. Patients paying with cash are offered a promotional discount as well. As an official Invisalign provider, Dr. Mohandes is currently offering a significant promotion on Invisalign's clear aligners that offer the ability to straighten teeth without the use of braces. Teeth whitening is also available and can be performed either onsite or as a take-home kit. All whitening services and products are currently being promoted with a sizeable discount as well.
Sharing the Importance of Healthy Oral Hygiene
Garnering more than 300 positive five-star reviews in less than a year is a testament to Dr. Mohandes' outstanding service and dedication to her patients. She devotes her time visiting local schools and events to educate students and her community about the importance of maintaining a daily dental routine.
Thoroughly brushing and flossing teeth daily is the best way to maintain healthy oral hygiene in between professional dental cleanings. It helps to eliminate germs and bacteria-causing decay and disease. A professional dental cleaning will remove calculus buildup in places where tooth brushing and flossing have missed. Regularly scheduled dental appointments can prevent gum disease and allow individuals to keep their teeth for the remainder of their life. Dr. Mohandes is always happy to communicate the value of excellent oral hygiene to sustain a lifetime of smile satisfaction.
Credentials
Combining her love of art, science, and medicine, Dr. Mohandes knew a career in dentistry would be a fulfilling way for her to help others. She received her Doctor of Dental Medicine (DMD) from the University of Pennsylvania and spent four additional years of study earning a master's degree. She practiced as an associate dentist for 15 years in Australia before opening her private dental practice in Katy a year ago. Although Australia was a beautiful and exciting place to live, Dr. Mohandes and her family admit they love Texas even more, making Katy their home.
Family and Interests
Dr. Mohandes enjoys many hobbies, including swimming, exercising, traveling, listening to music, and watching movies. Most of her leisure time is spent with her husband and children. They stay busy watching their son Ali participate in sports and activities, and taking their daughter Laya to piano, gymnastics, and painting lessons. This past summer they all traveled to California and Seattle, Washington. Together as a family, they like trying different cuisines, enjoying Mexican, hibachi-style Japanese, and Chinese so far.
Welcoming new patients to her practice and making them feel like family is always a thrill for Dr. Mohandes and her team. For additional information on her dental practice and services, please visit FM Dentistry & Orthodontics' website.
Family dentistry
Exams and cleanings
Restorations and root canal therapy
Esthetic dentistry including veneers
Teeth whitening
Dental emergencies
Nitrous oxide and sedation dentistry
Official Invisalign provider
Orthodontics
Dentures and partials
Extractions and surgeries
Dental implants