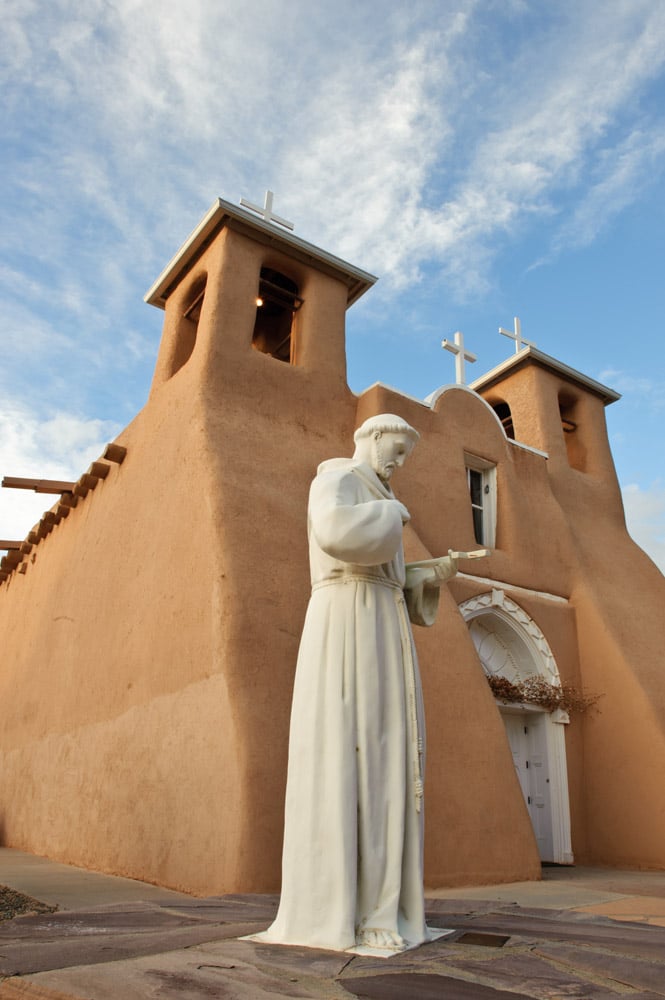 By
Annette Brooks
---
My first time in

Taos, New Mexico,

was a

whirlwind affair.
I thought a one night stay added to a Santa Fe vacation would be fine, but it wasn't nearly enough. The Taos community has a one-of-a-kind laid back vibe along with a storied, proud history, multiple cultures living side by side, and a heritage of colorful people. The area also offers a rich array of activities for outdoor enthusiasts—and you'll find some of the best skiing and snowboarding around in nearby Taos Ski Valley. Nestled among pristine peaks, the resort is nirvana for skiers who love their powder light and dry, and those who adore steep white-knuckle terrain.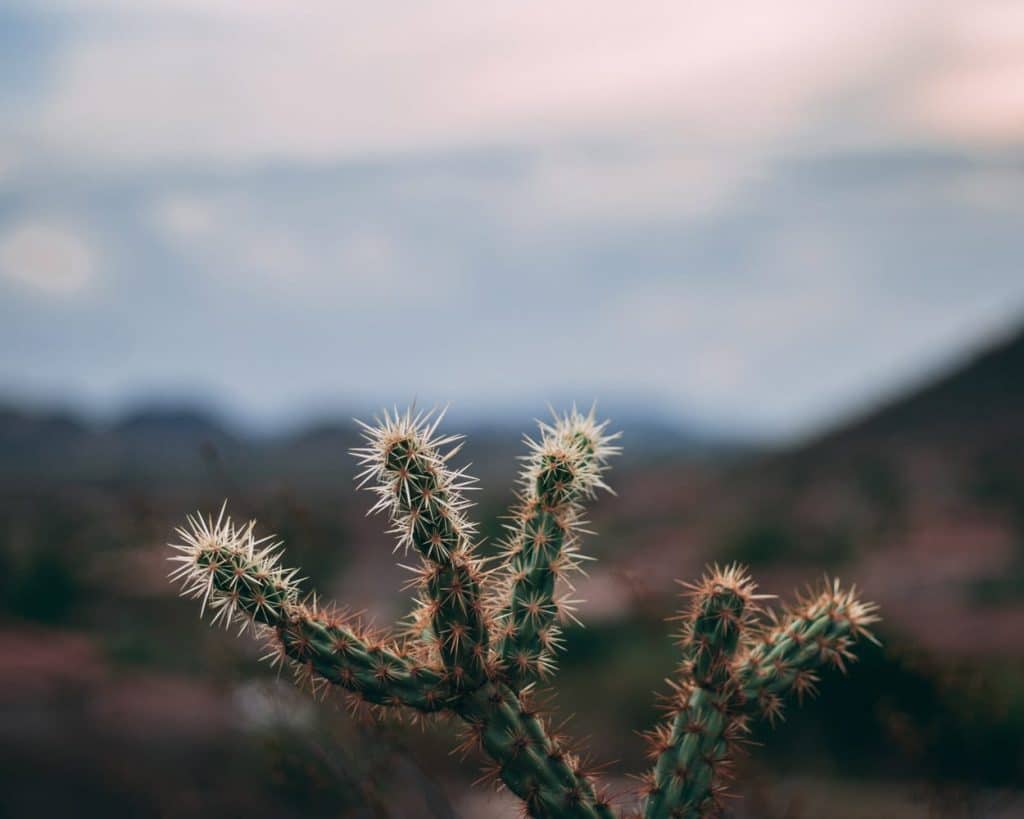 Getting there from Santa Fe via the High Road to the Taos Scenic Byway is part of the adventure. Although the drive time is about two and a half hours, you'll want to give yourself a little extra time to stop and absorb the interesting scenery, take pictures, and check out tiny villages with inventive restaurants sprinkled along the way. Visit the High Road to Taos part of the things to do section at NewMexico.org to plan your drive from Santa Fe to Taos.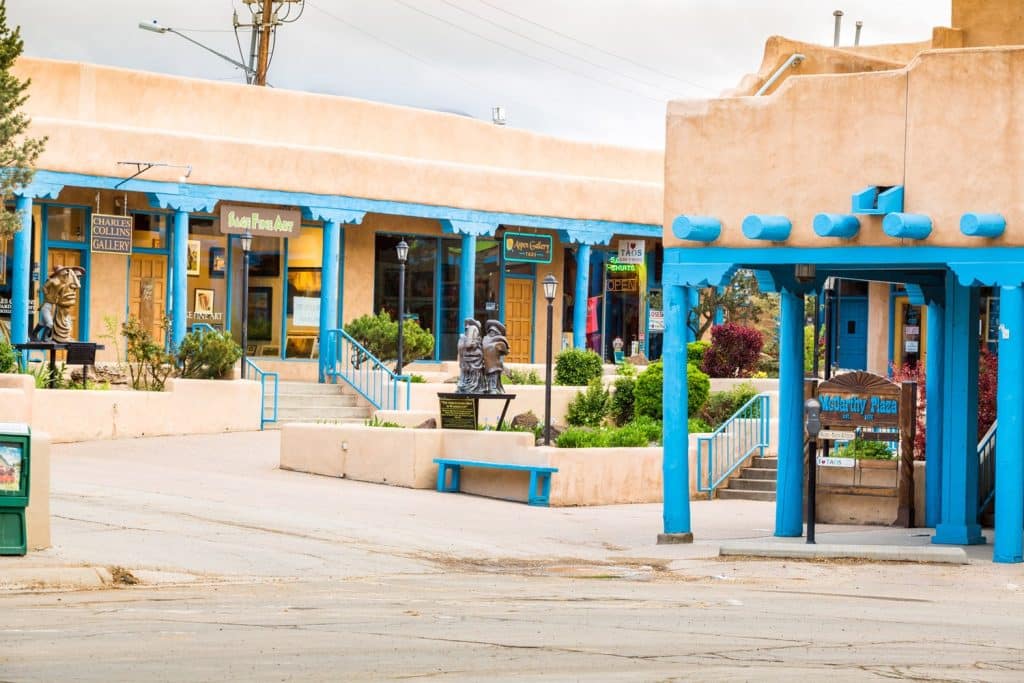 Once in town, you'll be drawn to Taos Plaza. Serving as the heartbeat of the community, the plaza is a gathering place where people enjoy the culture and meet with friends. Traditional celebrations and live performances are plentiful in the square, and you'll find art galleries, museums, specialty shops, and restaurants all located within a five-block walking area.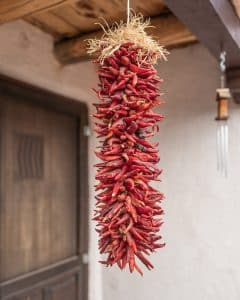 We discovered—practically by accident after strolling around town and checking out the shops—that Taos has a lively music scene despite its small size (population around 5,000). In fact, it draws top notch artists from around the region. We were there during one of the town's live music events. The atmosphere was casual and convivial. People brought chairs, blankets, and picnic baskets to enjoy while relaxing and listening to the music.
We skipped a picnic lunch, still full after a hearty breakfast at La Cueva Café, a cozy, unassuming spot that is popular with the locals. Huevos rancheros smothered in green or red chili (or Christmas style) don't get more authentic—or more delicious—than this. And the omelet Mexicano made with homemade chorizo was to die for. The total bill, including a couple of cups of coffee, was only around $20.
Later that evening we mapped out our activities for the next three days while lounging by the wood-burning kiva fireplace in our adobe-style hotel room. Although the weather in June was in the low 80s during the day, it dropped down to the 40s at night, ideal for a cozy, crackling fire.
Bright and early the next morning we set out to explore the great outdoors. Geographically, Taos, which is surrounded by the Carson National Forest, combines the high desert southwest with the resplendent Sangre de Cristo Mountains. The area boasts two wild and scenic rivers, the Rio Grande and the Rio Chama, and three developed recreation areas. We decided to hike along the moderate 4.9 mile Devisadero Peak Trail and were wowed by sweeping views of the valley below. After an active day we cleaned up and dined at family-owned Antonio's The Taste of Mexico. The restaurant was tiny, but the menu and portions were not, and its five-star reviews are well-deserved. We especially enjoyed the steak street tacos and the guacamole prepared tableside.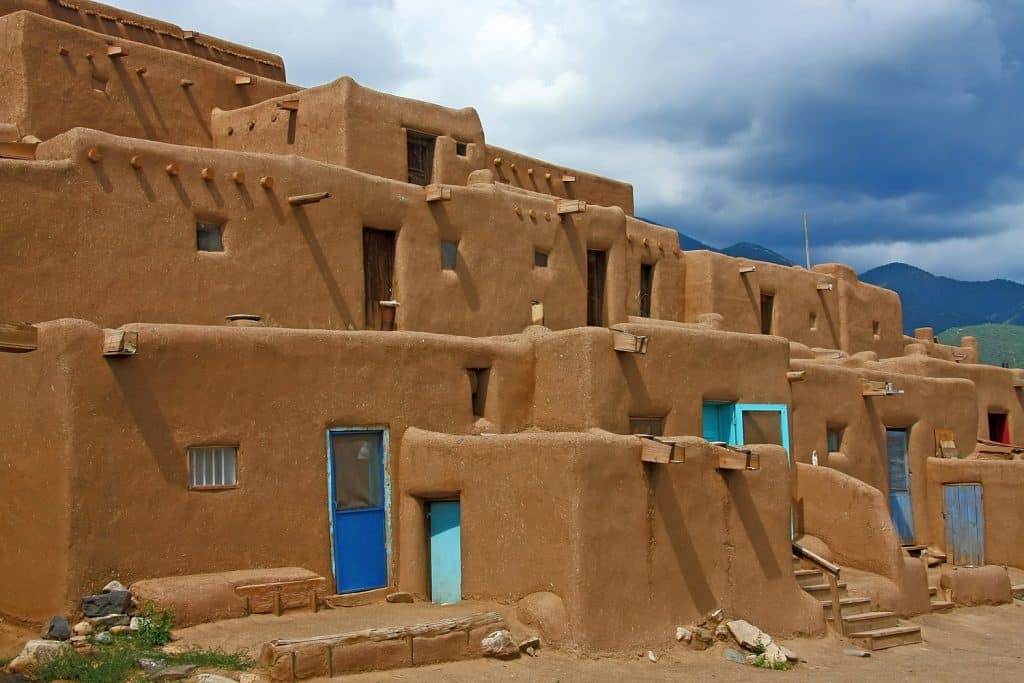 We spent much of our third day at Taos Pueblo, the only living Native American community designated both a World Heritage Site by UNESCO and a National Historic Landmark. The multi-storied adobe buildings have been continuously inhabited for over 1,000 years. Not only is the Pueblo fascinating from a historical perspective, there's a beauty and serenity that sets the place aside as something special. Our guided tour was interesting and informative, and left us in awe of the lifestyle and history of the Pueblo.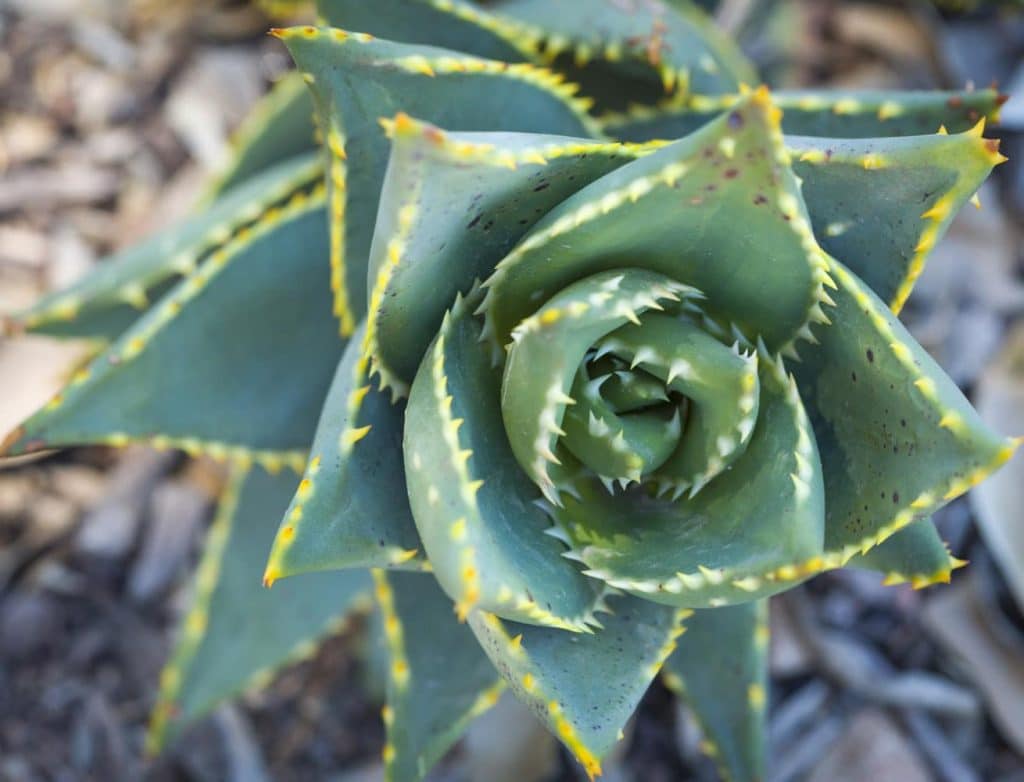 On our final full day in Taos we decided to try llama trekking with Wild Earth Llama Adventures. A family with three kids we met at our hotel highly recommended the "Take a Llama to Lunch" wilderness day hike, which accommodates people of all ages and fitness levels. It was as much fun as they described, and one of the highlights of our vacation. After an inspiring hike at a reasonable pace, our guides prepared a gourmet lunch. The ingredients were packed in by the llamas which are all rescues, and we learned their stories, their personalities, and how to interact with these fun, gentle animals. After the trek I relaxed with a deeply soothing therapeutic massage at Taos Sage Waters Spa. Llama trekking followed by a massage with some foot reflexology thrown in made for a perfect last day in Taos.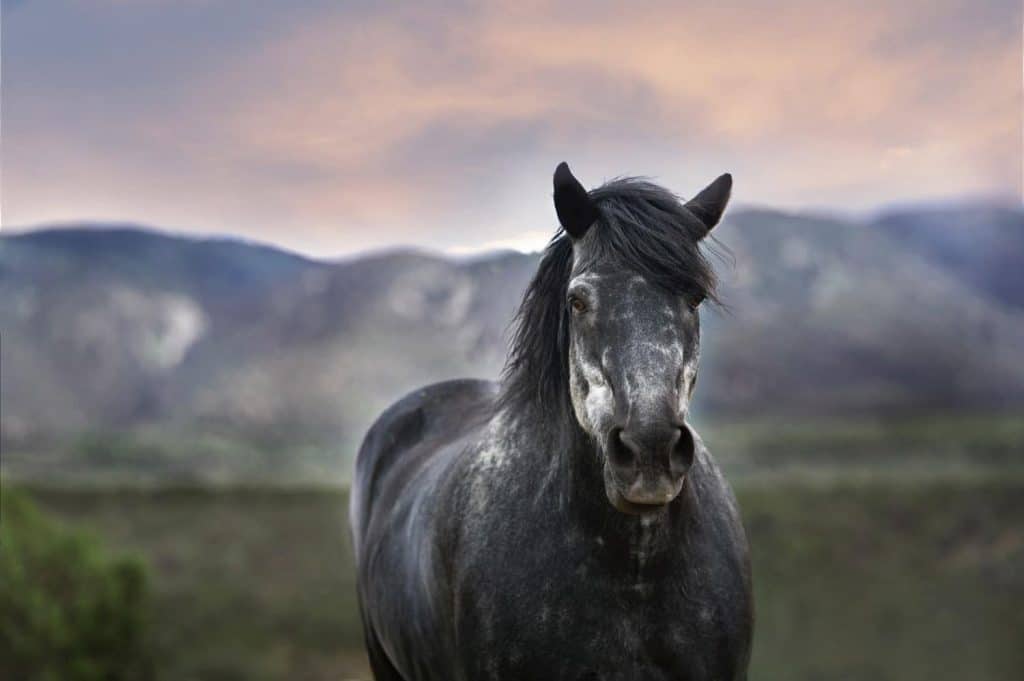 So, with four days set aside to explore and experience Taos, was it enough this time? Surprisingly, it wasn't. We didn't get a chance to go horseback riding, to fly fish, to soar above the valley in a hot air balloon, or to take a hands-on cooking class at Cooking Studio Taos. And it wasn't even ski season. Next time, Taos, next time.
---