A winter excursion to Estes Park, Colorado
By Jennifer Simonson
"Keep your heels down and feet close together if you want to create balance," my guide shouts up at me, my right hand gripping a pick loosely lodged into crackling ice. If? I wonder if he doesn't think that the lack of balance is my primary concern, hanging ten feet off the ground clinging for life on an ice-smeared rock.
When traveling, I like to try to participate in activities I would never get involved with back home. I previously lived in Colorado for five years, but never once had a desire to go snowshoeing or ice climbing. Nevertheless, I packed for both on my quick weekend trip to Estes Park.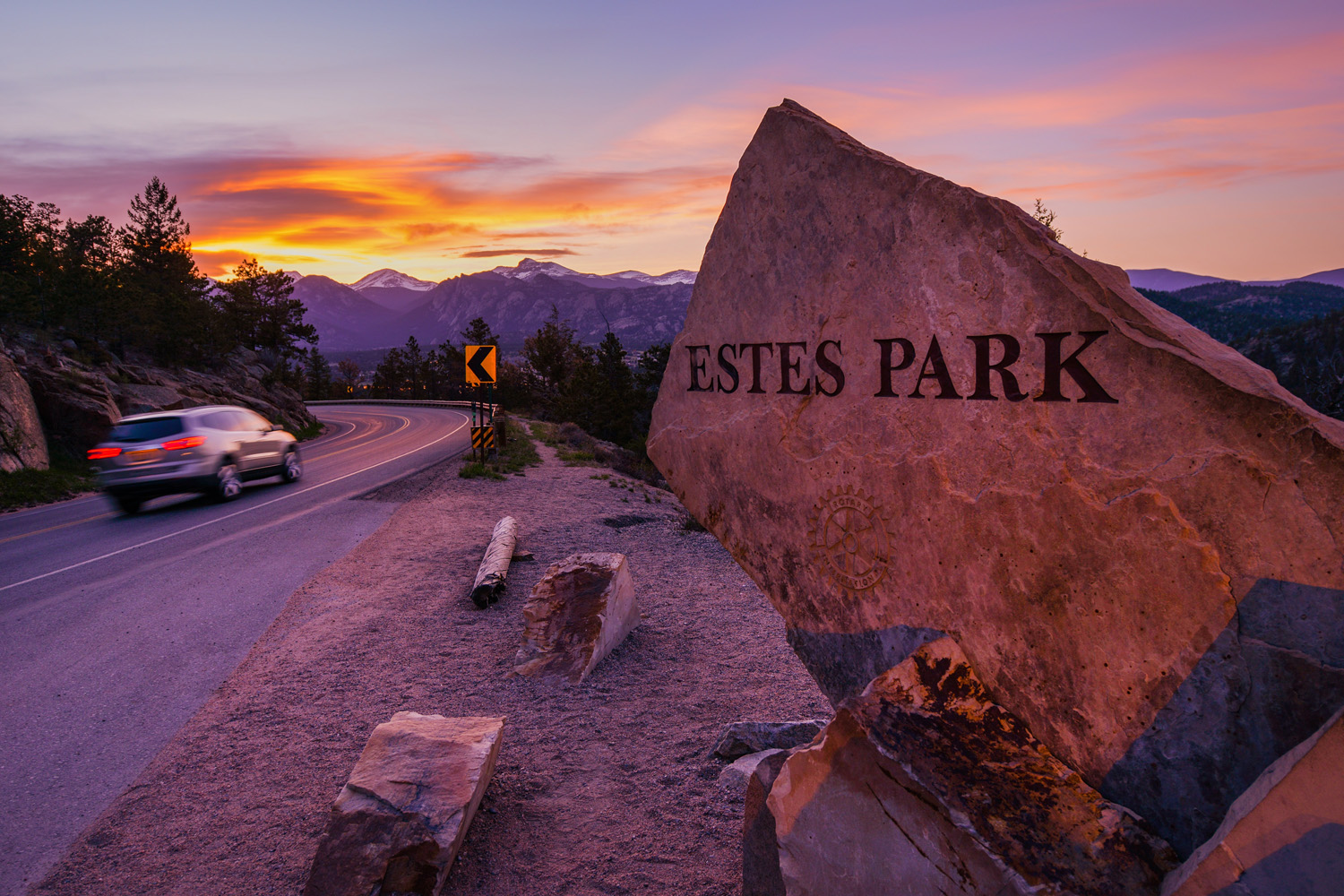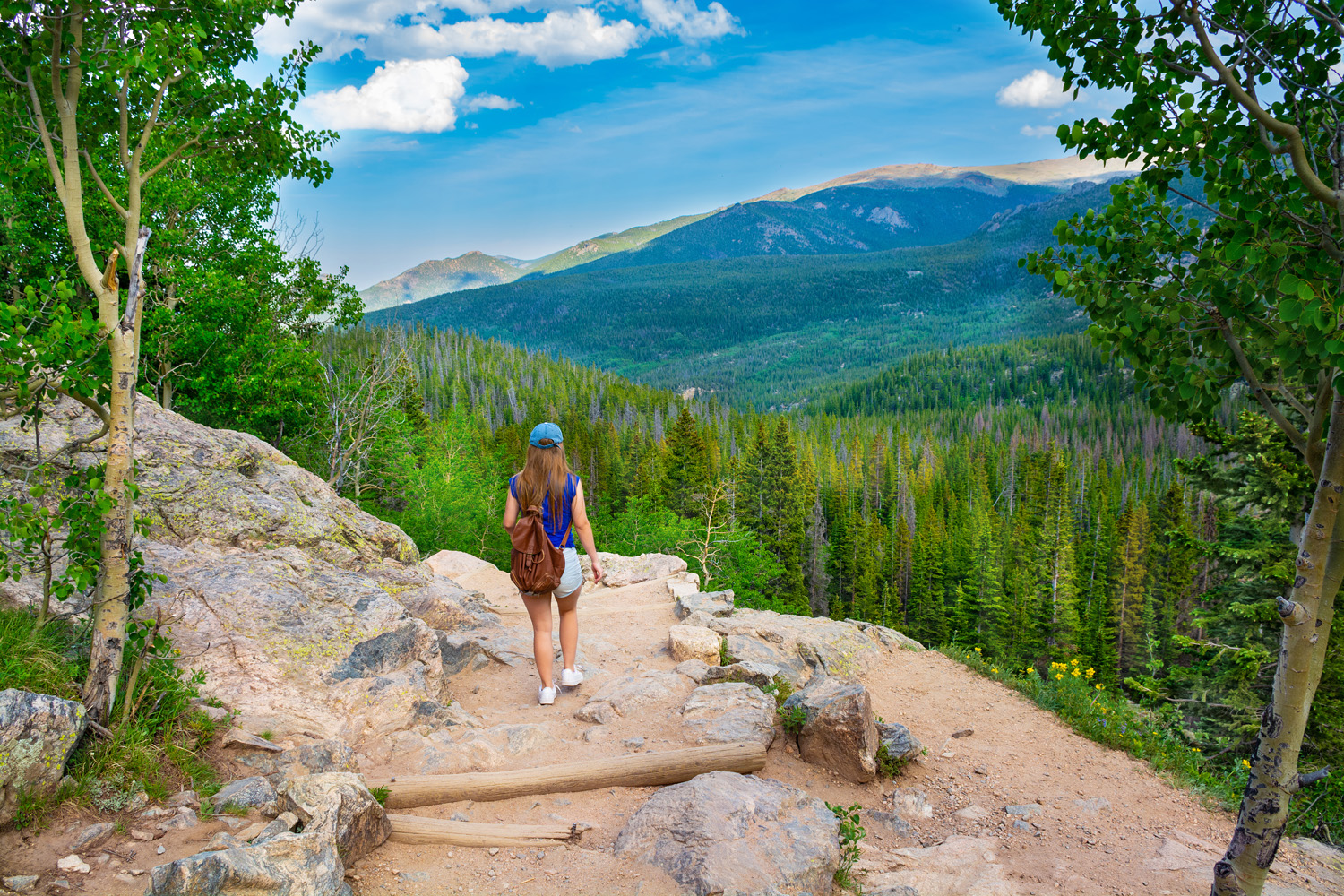 Estes Park is a town in northern Colorado that sits at the base of Rocky Mountain National Park. It's a popular summer destination particularly because of Trail Ridge Road, the highest continuous paved highway in North America. The 48-mile road climbs to more than 12,000 feet, cutting through forests, fields of wildflowers, alpine tundra, and possibly herds of elk along the way. The road is only open during warm months. Each summer thousands of families make their way to the little mountain town to drive Trail Ridge Road, hike in the Rocky Mountain National Park, and shop at one of the innumerable salt water taffy shops along the town's main street.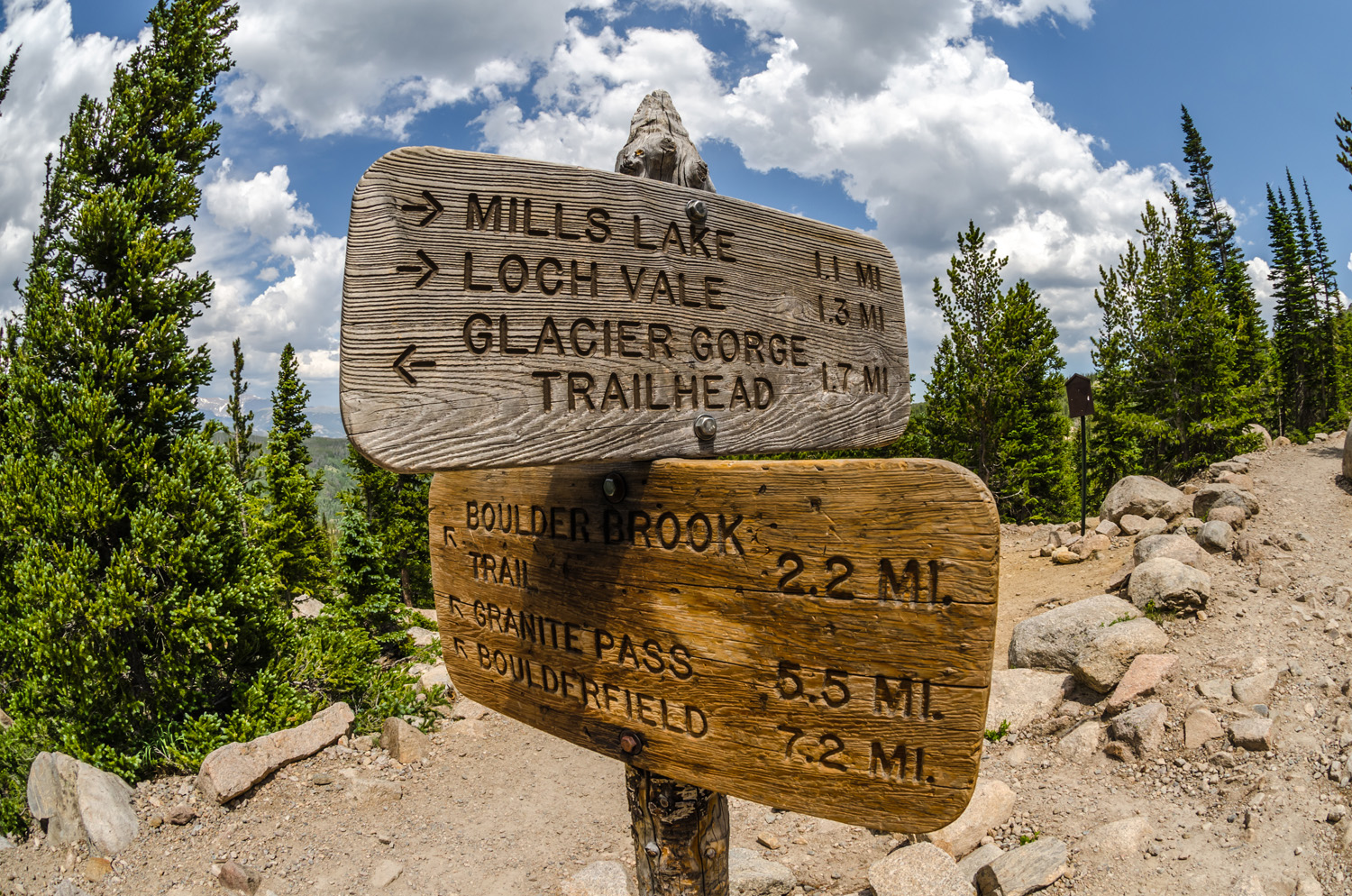 But when winter rolls around, Estes Park fades into the background as popular nearby ski towns like Vail, Breckenridge, and Aspen take the spotlight. The closest ski range to Estes is an hour away. The absence of ski slopes leaves Estes Park and the Rocky Mountain National Park ripe for other winter activities like snowshoeing, backcountry skiing, sledding, and… ice climbing.
I spent my first day in Estes snowshoeing the backcountry of Rocky Mountain National Park with Estes Park Rock Climbing. Our guide Matt lead us on a four hour tour through snow covered trees to a wind-whipped frozen lake. This particular tour, the company's most popular, ended with a whiskey tasting at Elkins Distillery. A glass of spiced whiskey melted away the last bit of frozen sensations from the long winter morning. With taxidermied deer heads hanging on the wall and Ryan Bingham playing on the jukebox I almost felt like I was in one of the small bars that dot Texas' backroads until I looked out the window to the nearby snow capped peaks.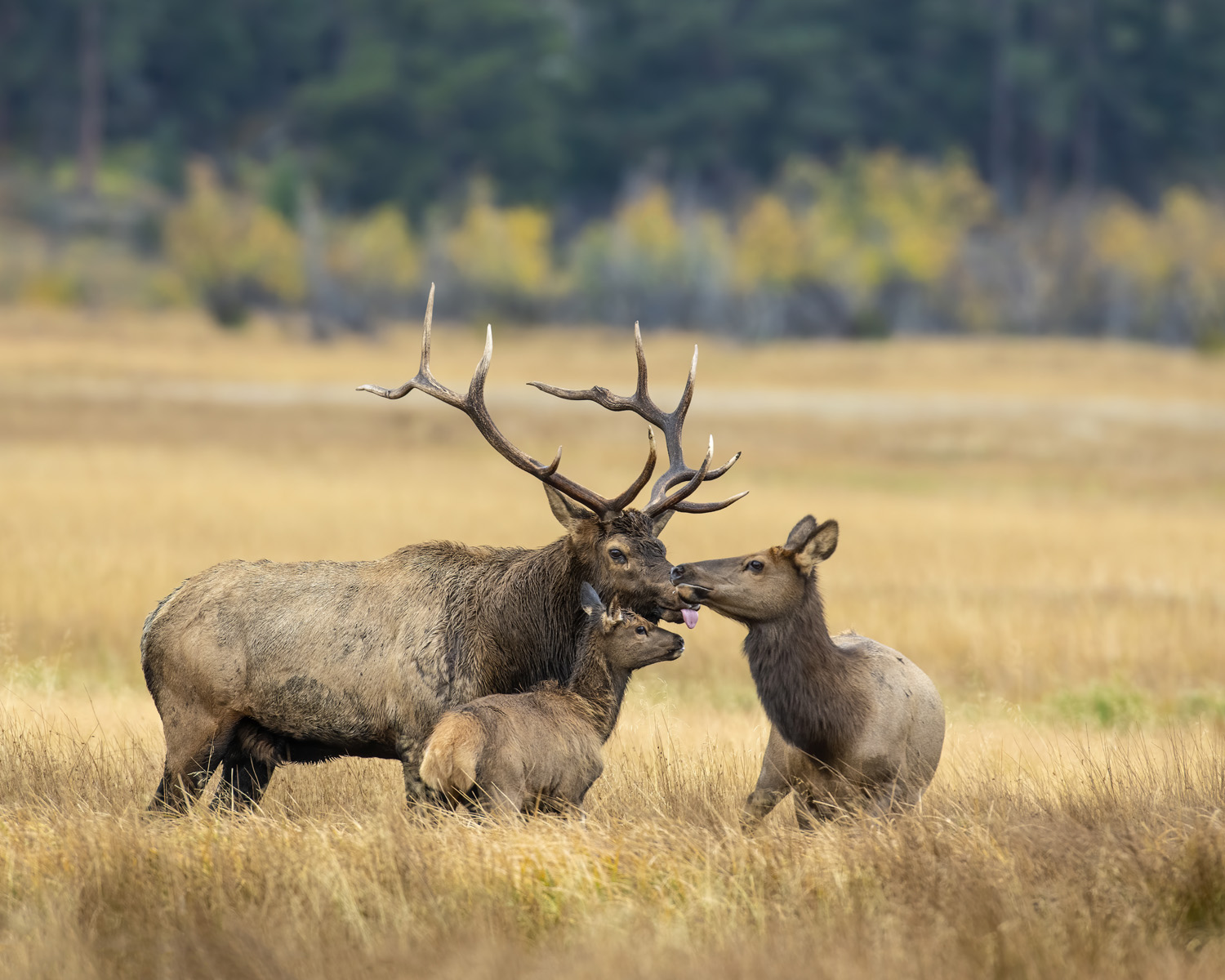 I consider myself an outdoorsy person based on the fact that I like taking my dog on hikes, doing yoga in the park, and reading in a hammock, but of course any time the temperature in Austin dips below 60 degrees I tend to stay indoors to wait for the winter activity to pass.
And yet, during the last three hours on day two of my trip, distant memories of whiskey dancing through my head, I have strapped spikes to winter boots, crossed a semi-frozen river, hiked up a mountain in a foot of snow, and used fancy ice picks to slowly claw my way up a frozen waterfall. As I hang on the side of the ice trying to get proper footing I start questioning my recent decisions. Why am I spending a perfectly nice afternoon scaling a frozen mountain at 8,000 feet? Am I having a midlife crisis? What is going on with me?
"We are going to a place with great beginner's ice," our guide had explained to us that morning, at the start of our eight hour class. Two other students and I sat in a small stark white room at the Colorado Mountain School in front of a folding table full of metal ice tools and a whiteboard that said "intro to ice" in blue marker.
We went around the room introducing ourselves, where we were from, and why we took the class. Our climbing instructor is named Rainbow. Born to a pair of hippies in Hawaii, Rainbow has been leading climbing expositions around the world for 20 years. My two classmates live in nearby mountain towns and are experienced mountaineers who wanted to continue their outdoor wilderness education. I introduced myself as a writer from Texas who thought ice climbing might be fun.
Rainbow began the class by explaining the equipment we would need for the climb. As he picked up the spiked bindings we would attach to our shoes and the fancy curved ice picks we would use to inch our way up ice slabs, it began to dawn on me that this outing might be more advanced than I originally thought.
Turns out I wasn't that great at ice climbing. I never figured out proper footing, but with Rainbow's assistance I was able to climb to the top every time I stepped up to the ice. I ended up having a fun day in the mountains. And isn't that what traveling is all about? Experiencing and learning how to do new things you would never do at home, while at times questioning your sanity? For me, it's the only way.
---
Estes Park is a town in northern Colorado that sits at the base of Rocky Mountain National Park. It's a popular summer destination particularly because of Trail Ridge Road, the highest continuous paved highway in North America.