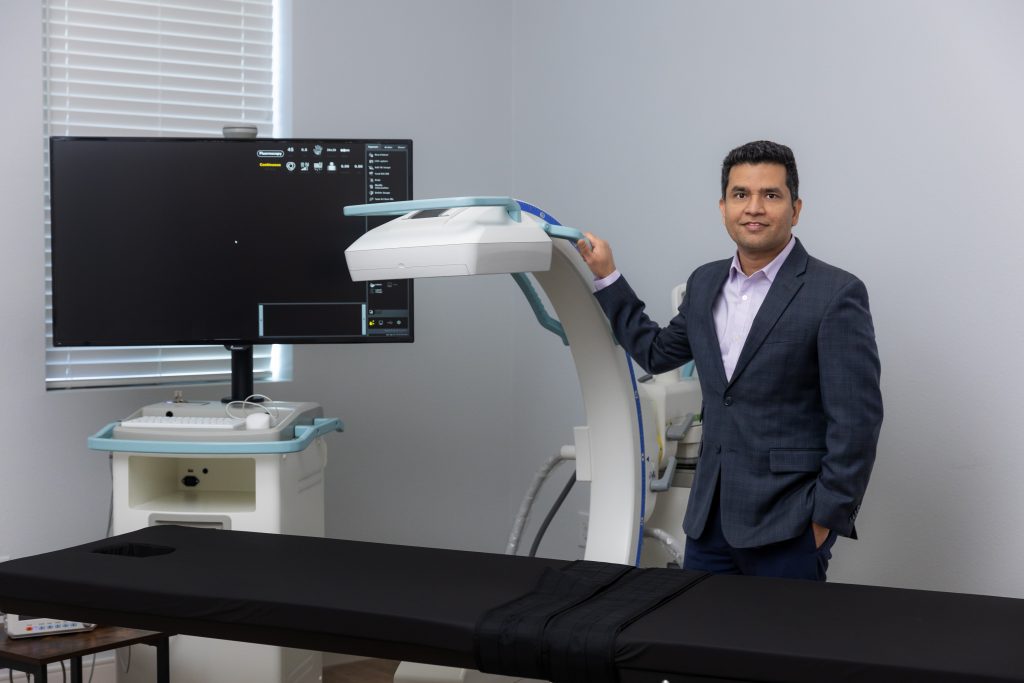 Photo by
Kenny Richard Photography
---
Are you suffering from arthritis or ligament injuries? We would like to introduce the advancements of Regenexx, a worldwide network of specially trained physicians providing the world's most advanced, research-driven, regenerative medicine treatments.
Dr. Mahesh Mohan is one of the 80 highly trained physicians around the country who offer Regenexx, which is known as the "trusted alternative to orthopedic surgery." Regenexx physicians concentrate cells and apply them precisely to injured areas. We strive to resolve your injuries and arthritis, reduce pain, and improve function by promoting the body's own ability to heal naturally.
What does this mean for you? You can get relief from ailments like joint injuries, spine pain, sports injuries, rotator cuff injuries, meniscus injuries, ACL injury, overuse conditions, arthritis, and more without needing surgery.
Dr. Mohan, who has specialized in musculoskeletal pain for more than two decades, is excited about regenerative medicine therapy and how it can positively impact his patients' lives. "I've worked in almost every branch of musculoskeletal medicine, and I realize this is the best way to treat orthopedic injuries," he says. "We try to fix issues rather than cover pain, and we try to keep patients from having surgery by doing regenerative procedures."
Dr. Mohan sees patients from high school athletes to older adults. And unlike surgery, which can require lengthy hospital stays and time off work, with Regenexx, there's almost no downtime. In fact, Dr. Mohan says many patients are back to work the next day. "Patients spend a couple of hours at our clinic, and then they can walk right out the door," he says.
Regenexx procedures can help to support repair of damaged bone, muscle, cartilage, tendons, and ligaments anywhere in your body. Wondering if the procedures hurt? They are done with sedation.
If you have been living with pain and want to do everything you can to avoid surgery, let Dr. Mohan use his expertise to help you overcome pain and live a fuller life. "I find it incredibly fulfilling to fix the problems that people are suffering from," Dr. Mohan says. "Regenexx procedures give you the most mileage out of your own joints with no downtime."
The practice is open Monday through Friday and also offers convenient Saturday hours from 8 AM to noon to accommodate busy schedules. Visit PainSpecialistsFrisco.com for answers to common questions and to learn more about the practice's offerings.
Dallas Pain Specialists Offers Additional Services Including:
Lumbar and cervical epidurals

Facet injections

Nerve blocks

Radiofrequency ablation

Trigger point injections

Sacroiliac injections

Caudal injections

Spinal cord stimulator placement

Evaluation of back and neck pain

And much more
---
CONTACT
13052 Dallas Parkway
Suite 220
Frisco, Texas 75033
1801 Hinkle Drive
Suite 100
Denton, Texas 76201
(214) 618-4010
PainSpecialistsFrisco.com