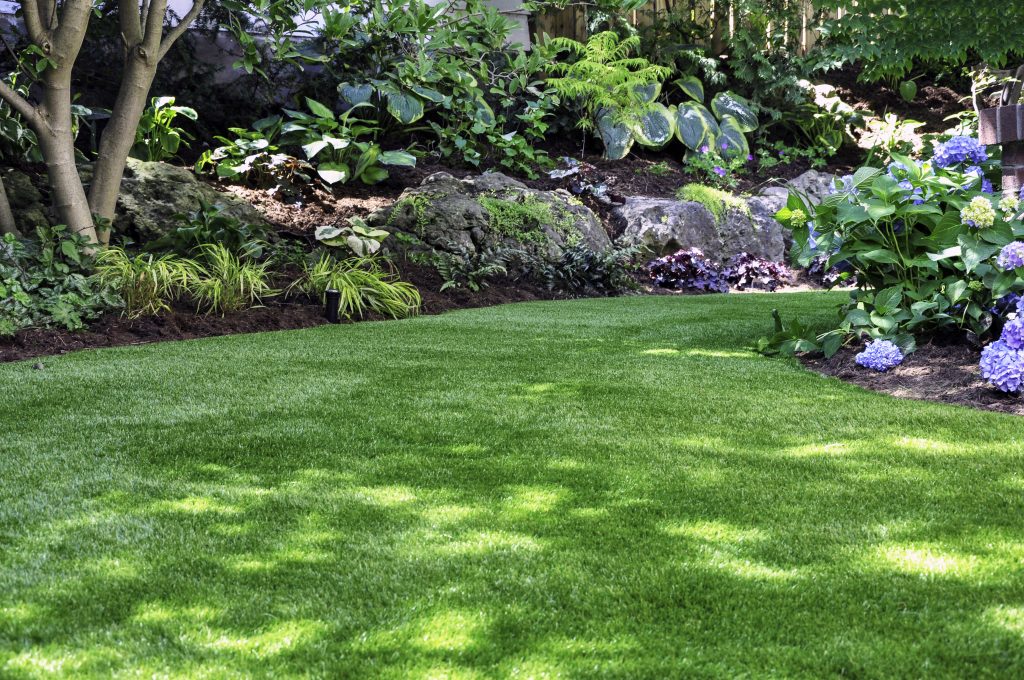 BY MIMI GREENWOOD KNIGHT
One of my favorite things about gardening is planning. Winter evenings often find me fireside with stacks of seed catalogs and garden diagrams, dreaming of what will be. Of course, gardening in Texas can test one's resolve. Our weather and soil conditions are merciless. But with enough fact gathering and planning, Texas gardening can be a rewarding pastime — year-round.
"Gardeners, I think, dream bigger dreams than emperors."
-Mary Cantwell
Here Comes the Sun
Most plants have a sun preference, so before selecting plants, note whether you'll be planting them in full sun, shade, or a combination of the two. Many fruits, herbs, vegetables, and flowering plants require six hours of full sun at some time during the day, and some do best with morning sun while others prefer afternoon. Note where you need plants and where you might want to replace current plantings. Set timers on your phone to remind you to check throughout the day and see when the sun arrives and departs in different spots, then adjust your garden plan accordingly.
Know Your Soil
Soil provides your plants with the needed water, nutrients, and air for healthy growth and development. It's important to determine whether you have sandy, peaty, chalky, silty, loamy, or clay soil since each has its own blend of organic and inorganic matter and minerals, which will cause plants to grow well or struggle. Request a soil analysis test from Texas A&M AgriLife Extension Service Soil, Water, and Forage Testing Laboratory. They'll analyze your soil and recommend soil amendments for the types of plants you hope to grow.
Choose a Style
You know your home's interior style, but what decorating style do you want in your garden? Is your look more traditional, cottage, Japanese, modern, bohemian, Zen, coastal, English, prairie, or meadow? If your property is large enough, consider designing different zones in different styles. While selecting a style for your garden isn't absolutely necessary, it can be useful to have a clear vision of what you'd like your space to look like before you start.
"When the student is ready, the teacher will appear."
– Buddha Siddhartha Gautama Shakyamuni
There are countless ways to learn about gardening. If you're lucky, you had a parent or grandparent eager to pass on what they knew. There are gardening books, podcasts, workshops, and YouTube videos. Consider joining a community gardening club or volunteering at a local botanical garden. Look for nurseries, park districts, or community gardens offering free or affordable gardening workshops. When all else fails, never underestimate the power of trial and error and learning from your mistakes. Do some research, then plant the things you like and think will thrive. If you do well with something, plant more of the same. If it's a bust,
no harm done. Try something else in that spot.
Container Gardening 1, 2, 3
There are many times when containers are a great gardening option. Maybe your space is limited, or you want to fill in around in-ground plantings temporarily while they grow in. Perhaps you're new to gardening, or you just want something pretty to make an impact on your deck or around your pool. Denton County Master Gardener Association recommends including a thriller, a filler, and a spiller when selecting container plants. "A thriller is a tall plant placed in the center or towards the back to anchor your planter. A filler is a dense, prolific, and showy medium-height plant to fill the bulk of your planter. The spiller is a trailing plant (e.g., ivy, sweet potato vines) to spill over the sides of your planter."
Select your Plants
Take time to educate yourself about the plants you're considering. Make sure they grow in your hardiness zone. Take notes on how much water each plant will require, what type of soil it prefers, and how often and when it will need to be fertilized. For year-round enjoyment, plant perennials to bloom or produce during different seasons of the year, then fill in with annuals you can change up whenever you want to.
Opt for Drought-tolerant Plants
We all know how hot and dry Texas summers can be. Planting drought-resistant plants will save you work and heartache and conserve water. Live oak, Texas persimmon, dessert willow, Texas redbud, and crape myrtle don't mind the natural climate at all. Other native plants to consider are glossy abelia, dwarf adagio maiden grass, autumn sage, Texas sage, red yucca, nandina, liriope, wavy cloak fern, lantana, dwarf yaupon holly, glossy abelia, and barberry.
Happy gardening, y'all!