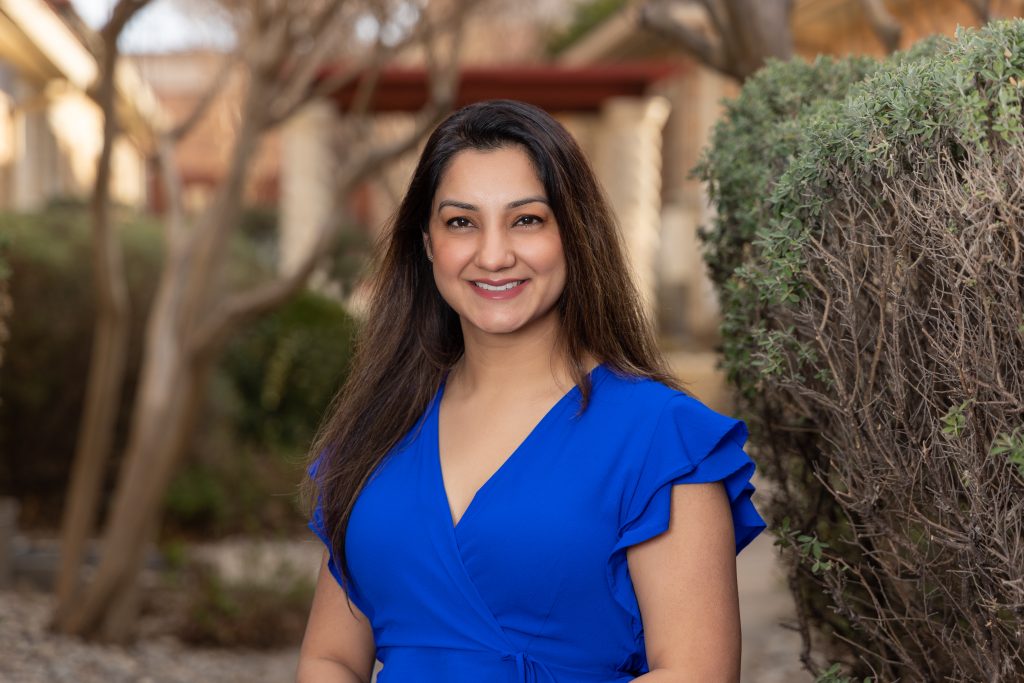 Photo by
Penny Whistle Photography
---
At Define Orthodontics, Dr. Kirat Sodhi and her team are committed to defining lives through confident smiles. The practice provides the most advanced and comprehensive orthodontic care for kids, teens, and adults. Whether you're interested in braces or Invisalign or just want to explore how you can feel confident in your smile, Dr. Sodhi has the advanced training to provide the best treatment options.
She practiced general dentistry for a couple of years before relocating to Seattle and was accepted into the fellowship program at the University of Washington. She then completed a fellowship in clinical orthodontics, and a 27-month residency and master's in orthodontics and craniofacial orthopedics at Jacksonville University School of Orthodontics.
Now, she runs her own thriving practice in Irving — one adored by patients of all ages.
"It feels amazing to be regarded as one of the most trusted doctors in the area," says Dr. Sodhi. "That comes with care and time. It's nice to know that our patients appreciate the efforts we put into making them feel special."
At Define Orthodontics, patients are never treated as just a name. Dr. Sodhi and her team get to know each patient personally. When one of their patients recently got married, the team delivered a wedding card signed by all the staff. "We like to be part of our patients' lives," says Dr. Sodhi. "I want to be known for providing the personalized care that people deserve."
Her patients appreciate the warmth and extra-special attention they receive at Define Orthodontics. The practice boasts a perfect five-star rating on Google, with one patient raving, "I had a great experience with Dr. Sodhi and staff. The office is always clean and comfy, and the braces process for me only lasted 11 months. My results are amazing!" Another patient proclaimed, "Very professional and very loving. My smile is now perfect because of them."
Dr. Sodhi says some of her patients have moved away from the area but they still come back to see her for treatment. "I offer to refer them to a closer orthodontist, but they want to continue coming here," she says. "I value those bonds. It feels great to specialize in a field that brings out someone's confidence."
When she's not helping her patients, Dr. Sodhi enjoys spending time in nature with her family. "We're very outdoorsy people," she says. "We love taking road trips, and on the weekends, we like traveling to different places."
Let Dr. Sodhi transform your smile. Visit DefineOrthodontics.com today to schedule your free consultation.
Why Define Orthodontics?
Personalized and comprehensive care

Esthetic and comfortable treatment options for all ages

Airway focused orthodontics

Highly skilled and compassionate team

Retainers for Life program

Convenient hours to suit busy schedules – early morning or after school appointments available

Easy and affordable financing with flexible payment options to suit every budget
---
CONTACT
1105 Kinwest Parkway, Suite 105
Irving, Texas 75063
(972) 910-8202
DefineOrthodontics.com