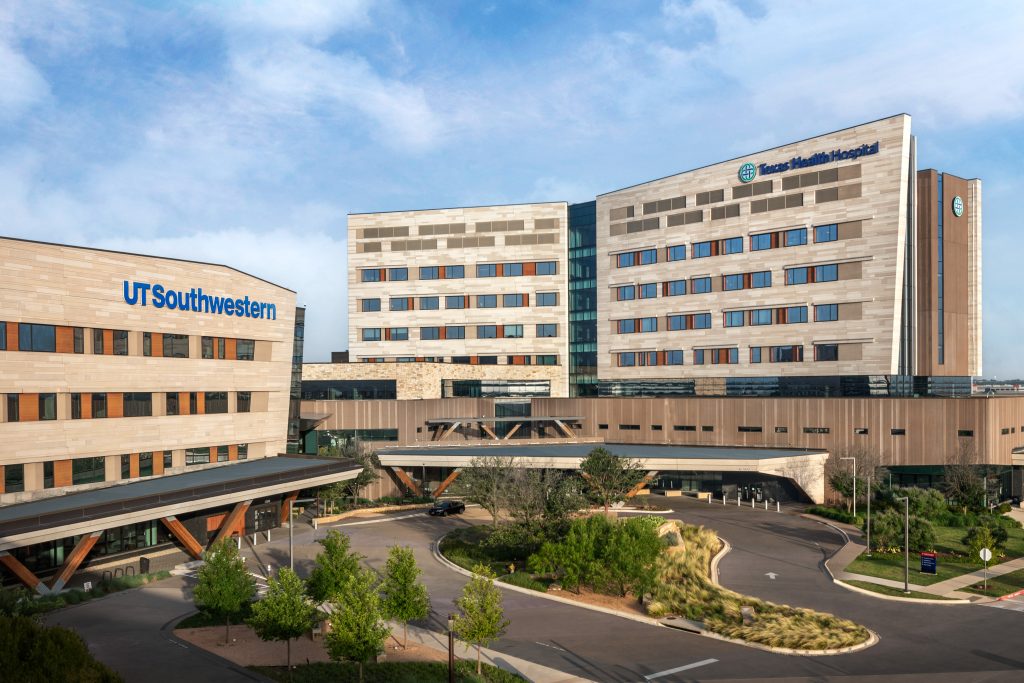 "When a patient needs something like a nail file, a hearing-aid battery, or a tube of Chapstick, we want to have it available for them. Our goal is to not only provide the very best healthcare for our patients, but to provide the very best customer experience as well."
By Meredith Knight | Photo by Mark Lobel
---
A sweet scene played out recently at Texas Health Hospital Frisco. A gentleman who was a COVID patient was awaiting a visit from his wife. It was their anniversary, and he felt bad that he didn't have flowers for her. No problem. A nurse dashed out, bought a bouquet, and brought it back in time for him to give it to his wife. The smile on their faces was all the thanks needed.
That's just one small example of the "Wow Experience" that's the goal of every employee at Texas Health Frisco. From your first phone call to their facility, to your arrival in the parking garage, to every experience you have while you're with them, their goal is to anticipate your needs and exceed your expectations.
It's a philosophy that can be seen when the staff decorates a patient's room for their birthday. It can be seen in their onsite chef creating dishes to celebrate the heritage of patients and the local community. It can be seen in the locally owned Ascension Coffee shop, the open plaza where folks from the neighborhood gather to lunch(this ain't your mama's "hospital food."), the boot camps, yoga classes, and walking trails. And it can be seen in the first-night-home meals provided for new parents, as they leave the hospital.
President Brett Lee and his leadership team have been intentional about training staff — all staff — to be active listeners, to pay attention to what's important to their patients, to ask, "What can we do better?" and really listen to the answer. Modeled after the Ritz-Carlton, it's what the "Wow Experience" is all about. No wonder Texas Health Frisco has consistently garnered awards for Best Customer Service.
When patients are required to fast before surgery, the nursing staff often asks about their favorite food and then has it waiting for them, when they can eat again. "It's all about taking care of our community," said one Texas Health Frisco employee. "When a patient needs something like a nail file, a hearing-aid battery, or a tube of Chapstick, we want to have it available for them."
Here's one last example we love. A patient was intubated with COVID. Each night, the nurses arranged a Facetime visit with his wife who also had COVID. When they learned the couple were big North Dakota State fans, the nursing staff got their hands on an NDS blanket and draped it across the husband's bed, so the wife would see it during their next call. It was a little thing that was anything but little to them.
Whether you're looking for partners in your heart-health journey, seeking advanced back and spine care, expecting an addition to your family, or anything else an advanced medical center can provide, the Texas Health Frisco team is waiting to meet your needs and exceed your expectations. Find out more at TexasHealth.org/Locations/Texas-Health-Frisco.