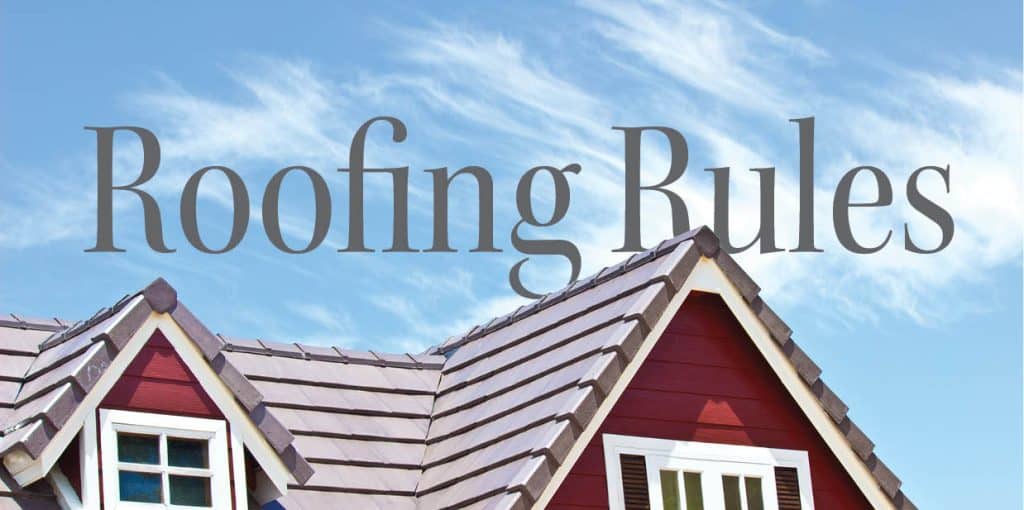 Texas weather can be unpredictable at best and disastrous at worst. If you've lived here a while, it's probably not outside the realm of plausibility that at some point you've woken up after a big thunderstorm to find trees down, hail damage to vehicles, and of course, roof damage.
The roof is the first layer of protection between the elements and our houses, which also means it's often the first thing affected by high winds, hail, lightning, and even tornadoes. Insurance companies report that over 90 percent of their high-wind and hail claims are paid on roof damage alone!
Whether your home has taken recent weather damage or not, it can never hurt to make sure the roof is doing its job. If you're renovating or repairing, there are a few indicators that it's time to give the roof a little TLC.
1. Age. A roof should last between 20 and 25 years. If your roof is over 20 years old, it's probably time to look into replacement.
2. Shingles curling or buckling. Curling or buckling shingles are a telltale sign that a roof is reaching or has already reached its life expectancy.
3. Roof valleys. If shingles are damaged or missing in the "valleys" of the roof, the roof will be more susceptible to leaks and should probably be inspected.
4. Missing shingles. With Texas weather, missing shingles are a common occurrence. If you're using traditional 3-tab shingles, make sure that all the tabs are intact.
5. Chimney flashing. It may be necessary to replace flashing on older roofs with a watertight metal flashing system—the metal should be checked for rust or leaks.
6. Daylight through roof boards. If you notice a spongey bounce when walking on the roof, the underlying deck is most likely weakened from moisture. Check your attic for light coming through roof boards, and check for moisture in your insulation.
The cost of roof replacement depends largely on the materials used. Regardless of the type of shingle you choose, in Texas it pays to invest in sturdier roofing materials, as it is likely that the roof will need to be repaired or replaced at some point due to weather conditions.
Asphalt shingles are among the most common materials used in Texas, as they are inexpensive, lightweight, fire-resistant, and available in a variety of colors.
Wood shakes, somewhat more expensive than asphalt, are hand-cut from cedar, redwood, or pine and can last between 15 and 20 years. In addition to lending a timeless look and feel to a home, wood shakes can also provide excellent insulation.
Tile and slate shingles, unlike asphalt and wood shakes, can last a very long time when installed with the proper foundation (or underlayment). They are versatile, flame-retardant, and provide superior insulation, but because they can cost more than five times the price of asphalt, they may cause an increase in insurance premiums.
Insurance rates will vary depending on which type of shingles are used, so it may be beneficial to weigh the cost of replacement against the cost of insurance premiums. Contact a local professional roofer and your insurance company to determine the best roofing decision for your home!
By Candace Reagan