Stay safe when decorating your home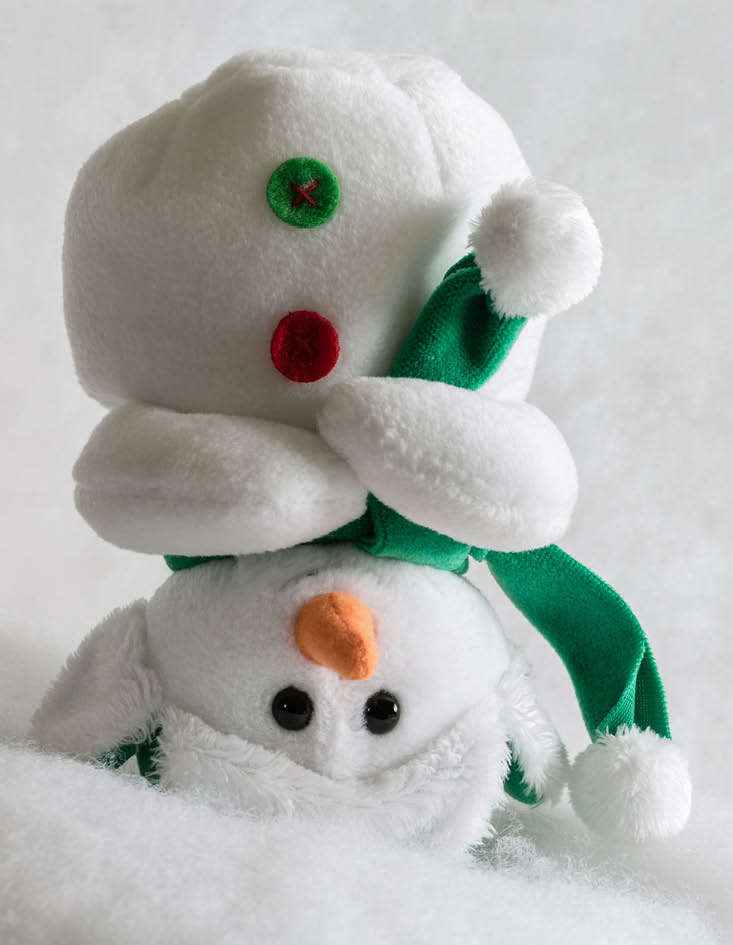 When planning holiday decorations, it's easy to laugh at Clark Griswold's mishaps in National Lampoon's Christmas Vacation. In the 1989 cult classic, accidents span from Clark's fall from the roof to electrocution, power outages, and fires, all for the sake of making the house look nice. We all know it's not necessarily easy to get your home holiday ready, but by taking a few extra moments to plan for safety, you can save yourself not only the headache of wasted time, but also the potential injuries and dangers of poor planning. Don't be like Clark Griswold! Remember, accidents are only funny in the movies. Here are some easy ways to protect your family and yourself during the upcoming holiday season, from start to finish.
Attic Safety
In Texas, most of us keep the majority of our holiday gear stacked safety away in our attics. Be sure to go in prepared, and check that the space is well lit and that you protect yourself from accidental injury. Make sure that your boxes are easily labeled so you're not spending unnecessary time in a too-hot attic. Organizing your attic space is a time saver, too. Keep Halloween decorations separate from Christmas items, for example, and you can make your trek to and from storage spaces easier and more efficient.
If you're spending significant time in your attic space, be sure to consider the air quality, as well, and have dust masks available to protect your lungs from harmful dust and allergens. Cover your skin to protect it from the irritation of insulation, and be sure to watch your footing! A misstep in an attic can mean a foot through the floor, or worse. Remember: be prepared, take your time, and be organized!
What's in Your Attic?
Make sure the area is well lit. Flashlights or headlamps are a great help with digging around your least-used space.

Wear long-sleeved clothing to protect your skin from insulation, scrapes, or other irritants.

Cover your head! It's easy to knock your noggin on low clearance beams. At the minimum, wear a hat; if you have exposed roofing nails, consider a safety helmet (in a pinch, a bicycle helmet will do!)

Watch your step! Falling through your ceiling is not as uncommon as you may think. Only step on flooring or beams that you are certain are structurally sound.
Fire Safety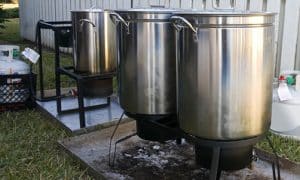 The holiday season is the most dangerous time of year for house fires. By leaving candles unattended in your holiday rush, you are increasing your risks of an accidental fire. Beginning with the traditional Halloween jack-o'-lantern, this year why not replace wax candles with battery-operated alternatives? You can use the same electric votive in a carved pumpkin as you can in a Thanksgiving centerpiece, and you significantly decrease your risk of fire.
Use non-flammable materials, including your artificial Christmas tree, and make sure not to overload your home's electrical capacity. When in doubt, contact your electric company or a trusted electrician. During Christmas, don't burn your wrapping paper in the fireplace. Gift wrap is often coated with unexpected plastics and may cause a flash fire. Better yet, recycle it, and save it for next year's gifts!
Fireproof Your Holidays!
When grilling or deep-frying, always keep a fire extinguisher nearby, and be prepared to use it. Only deep-fry outdoors!

Don't leave candles unattended.

Use non-flammable materials for everything from Halloween costumes to your artificial Christmas tree or wreath.

When displaying a live Christmas tree, always keep it well hydrated.
Ladder Safety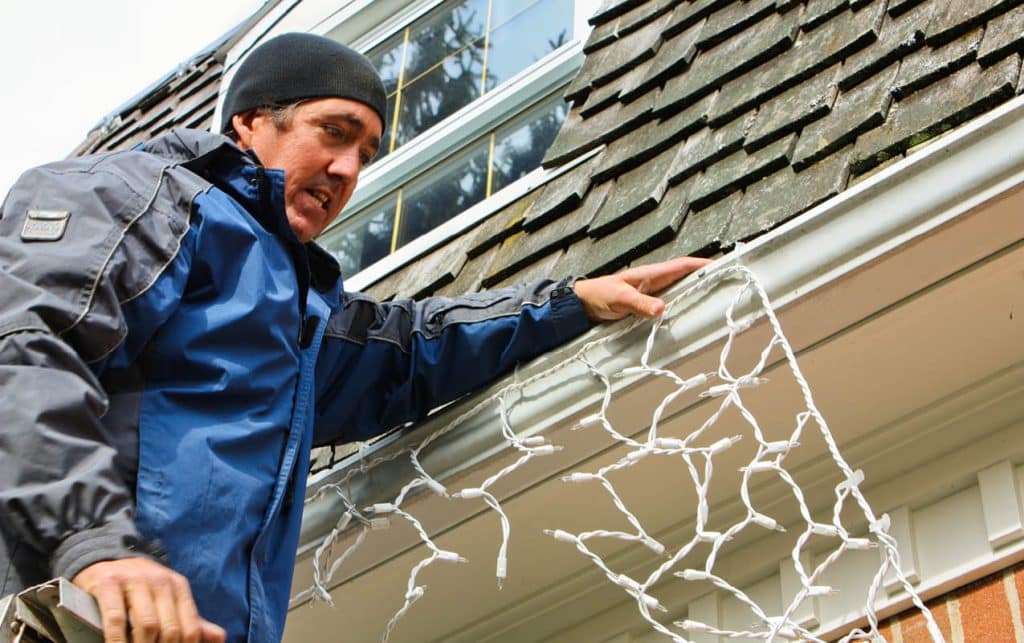 Whether you are hanging outdoor Christmas lights or simply placing the top star on your Christmas tree, remember to secure your ladder properly and to use basic precautions before climbing up. This means wearing clean-soled, slip-resistant shoes, climbing slowly and deliberately, and avoiding sudden movements.
If it's an option, remember that you can always accept bids for holiday companies who hang seasonal lights for a fee. And although age isn't a direct cause of falls, the older you get, the more likely you are to experience greater injuries if you do fall. In metropolitan areas, many companies now will hang your lights for you. It's worth the investment if you have severely pitched rooflines or are planning for a Texas-sized light show.
Ladder Tips
Make sure your ladder is in good working order. Broken or rickety ladders are an unsafe bet.

Choose the right ladder for the right job. The length of the ladder must be high enough that the user doesn't step on the top step of the ladder.

Always place the ladder on firm ground, and never in front of doorways.

When possible, work with a spotter, and don't hang exterior holiday lights alone.
Overall, keeping your holidays safe is an easy choice with a little planning and forethought. Protect your home, property, and yourself in this joyous season by staying accident-proof!