This time of year is a great one for showing your home a little TLC
Renovations With Return
Most homeowners have a daydream or two about an improvement we'd like to make. Last year alone U.S. homeowners spent $326.1 billion renovating our homes. If you're ready to take the plunge, here are a few changes that offer a good return on investment.
Paint
A simple coat of paint either interior or exterior can provide dramatic results with a modest investment. You'll spend less on a professional paint crew than you will for most other renovations that aren't anywhere near as immediately noticeable.
Add Siding
According to a 2007 cost versus value study conducted by Remodeling Magazine, fiber-cement siding (composed of sand, cement, and cellulose fibers) is estimated to recoup about 88 percent on investment. That means out of an average $13,200 you'll likely see $11,635 back. The material holds up well against the elements and is resistant to fire, rotting, and termites.
Install a Deck
A deck offers a seamless transition from inside to outside, especially when constructed of natural wood, rustic wood, or wood-look materials. Real estate experts suggest wooden decks to reap an impressive return on investment. It's not unrealistic to expect to recoup 85 percent of your investment.
Replace Windows
Drafty windows not only make home life less comfortable but can play havoc with your utility bill.  Last year home owners who spent money on energy-efficient insulated vinyl or aluminum-clad windows saw an 81 percent return on their investment.
Modify a Bathroom
Bathroom upgrades like updated countertops and new fixtures provide returns of 68 to 78 percent. But don't go too trendy. Instead upgrade with classic features—like white subway tiles—that appeal to both traditional and contemporary tastes. For quick touch-ups on existing sinks, toilets, and tubs, a surface-restoration company can recoat ceramic, porcelain, and fiberglass fixtures with a chemical bonding agent that looks like shiny new porcelain.
Update the Kitchen
The kitchen is the heart of your home. The right redo there can net more than 80 percent of the renovation cost. Quick and inexpensive changes include painting cabinet fronts and, if appliances are in good working order, applying a coat of electrostatic paint to give them a metallic or enamel-type finish.
Landscape
Perennials, which come back year after year, give you the best bang for your landscape buck. Trees aren't just nice to look at but also stave off erosion, block storm-water runoff, reduce carbon dioxide emissions, and filter groundwater pollutants. When determining which areas of your yard to upgrade first, begin with the curb to the front door and work your way around the back and side yards.
Put in a Pool
Adding a pool should first and foremost be something you want to do to enhance your life. Though the amount of value it adds to a home can sometimes be hard to quantify, it's a feature that can be a dealmaker for the right buyer in the right place. And in the meantime, the time you'll spend there with family and friends can be priceless.
Improvements to Think About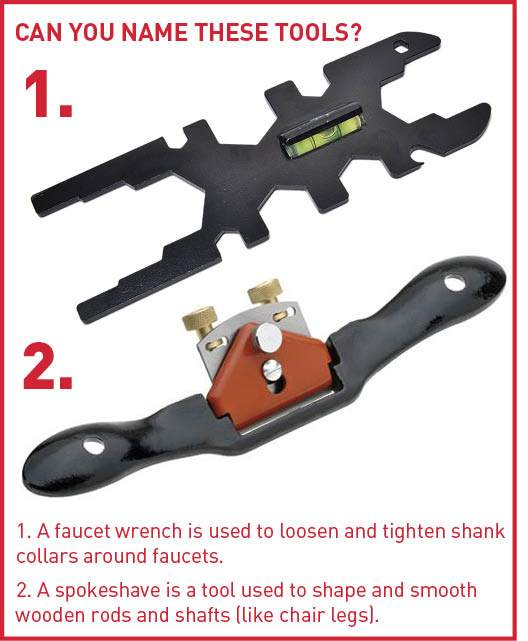 Home Office
For the right person, a home office is essential. But one of the first things a potential homeowner looks for is the number of bedrooms. If you've converted a bedroom into an office, that might mean one less bedroom they'll see listed. If you add an office, keep an eye on how you'd change it back again if you're planning on selling—you can't count on a home buyer's willingness to do a renovation or their need for an office.
Loud Features
Steer clear of very boldly colored finishes and materials or unusual features that won't appeal to everyone. Loud patterns and colors can be off-putting. If you're installing granite counters, black or earth tones are a safer bet.
Tennis and basketball courts
While your own court might be a dream come true, not everyone's a sports fan. And unless you're dealing with a super high-end property, these will eat up large amounts of yard future buyers might want for something else.
Wall-to-wall carpeting
Not everybody likes carpet, and the idea of replacing all of it might be more than a future buyer wants to take on. And nothing makes a room look dreary quicker than stained carpet—consider keeping hardwood or tile floors in various places.
The Heart of the Home
In a 2017 study of 2,700 homeowners who renovated their kitchen last year (spending $25,000 to $50,000):
More than 80 percent installed granite or quartz countertops and changed out their backsplashes and sinks
More than half opened up the space leading into a nearby room
Many chose to paint their cabinets and add built-ins and recycling cabinets
The most popular renovation styles were contemporary or farmhouse
A few things to consider when you're undertaking a home renovation:
Ask your contractor to include a guaranteed end date in your contract, with a fee for any day that goes over.
Set aside extra money for unforeseen expenses like rotted wood, consultations with a plumber, and the replacement of weathered exterior fixtures.
Construction dust can permeate the rest of your living spaces through the air and ductwork. Temporarily remove valuable objects from walls or displays, and seal off closets that contain clothes, linens, and food.
Before beginning your renovation, make sure you have all materials onsite. You don't want your contractor to have to stop (and get distracted by another project) in the middle of your remodel.
If you're redoing your kitchen, add money to your budget for eating out or buying ready-made food while it's out of commission.
By Mimi Greenwood Knight