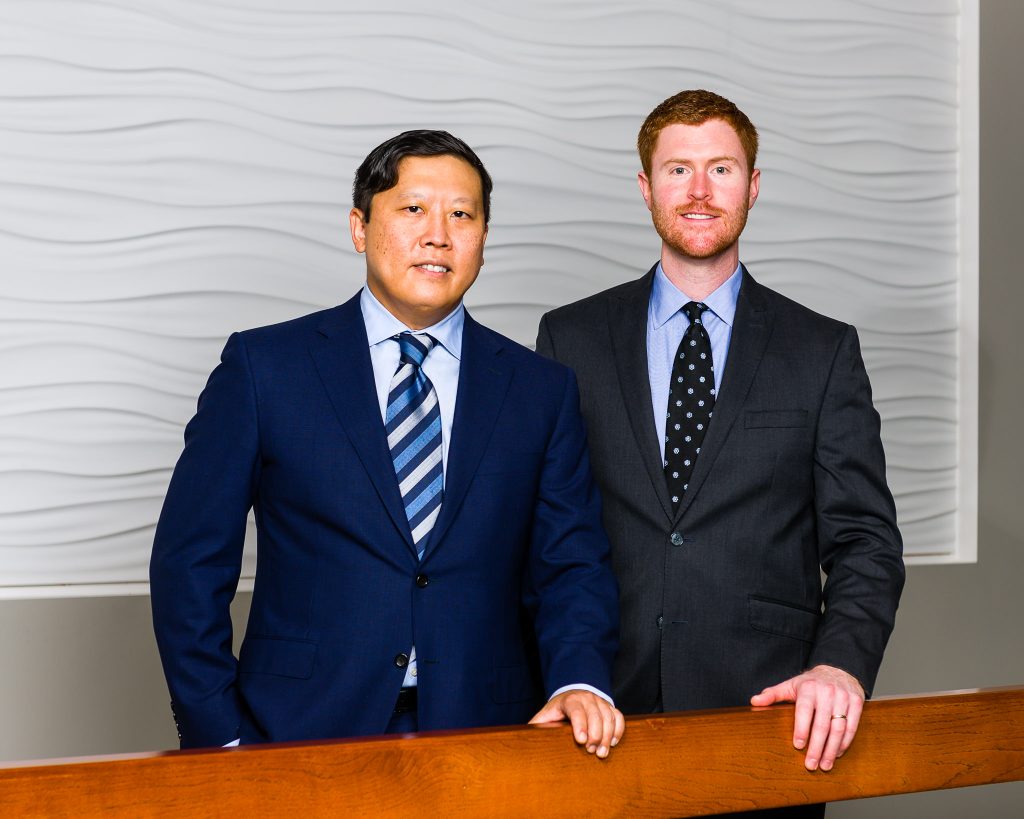 BY ANNETTE BROOKS
Patients describe native Texan, Dr. Steve Koo, as caring, trustworthy, attentive, and professional, but their appreciation doesn't stop at words alone. Dr. Koo was recently selected by Living readers as the Best Oral and Maxillofacial Surgeon in Memorial in 2021 – his second time to win the award. HIs accolades include being voted Texas Super Dentist in 2015 and a Top Dentist in the Houston Monthly and Houstonia magazines.
Steve Koo, MS, DDS, FACOMS, and William Shepard, DDS, MD, take the time to help patients feel as relaxed and comfortable as possible and educate them about their procedure. "Recovery, aftercare, and follow-up are equally important. Everyone is assigned to a patient concierge as a single point of contact from initial consultation through all follow-up visits to provide a top-tier patient experience." Dr. Koo says.
The board-certified oral and maxillofacial surgeon and Fellow of the American College of Oral and Maxillofacial Surgery is at the top of his game. Dr. Koo participates in advanced programs worldwide and stays current on the latest developments in his field. He treats most diseases and abnormalities of the mouth, jaws, and face, addressing everything from wisdom tooth removal to dental implants, orthognathic surgery, pathology, cleft palate, cosmetic surgery, and more. Visit PineyPointOMS.com to read his impressive bio and for a complete list of services.
If you or a loved one need oral surgery, schedule an in-office or comprehensive virtual consultation with Dr. Steve Koo.
Contact
2450 Fondren Road, Suite 320
Houston, Texas 77063
(832) 293-4912
PineyPointOMS.com