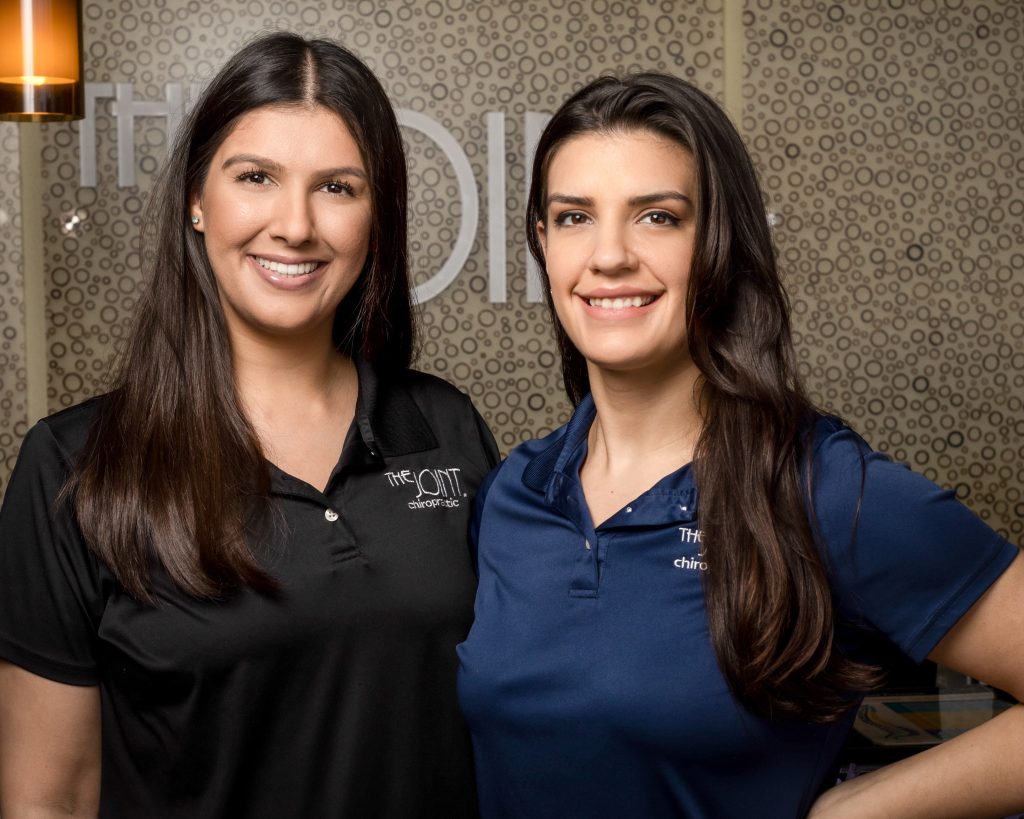 BY JORDAN KIEFER | PHOTO BY NATHAN COLBERT PHOTOGRAPHY, INC
Drs. Briana Hyde and Anu Dhillon of The Joint Chiropractic – Cy-Fair are committed to helping people suffering from joint pain. "They've shown a great ability to lead and interact with patients," says Jason Basile, DC. "They really make an effort to connect with their patients and deliver good-quality care."
The Joint Chiropractic
Dedicated to family chiropractic and spine health, The Joint Chiropractic is the go-to destination for preventive care and pain relief. Initially founded in 1999, the franchise comprises a multitude of wellness-practice clinics. "We provide patients with consistent quality care and treatment," Dr. Basile explains. Not only are walk-ins welcome at The Joint, but they have extended hours on nights and weekends and offer affordable, personalized care plans.
Dr. Briana Hyde
Dr. Hyde received her Doctor of Chiropractic from the Texas Chiropractic College in 2018. In the four years since receiving her degree, she's helped countless patients find relief from their debilitating pain. "I love educating people on how their body works and what it needs to perform at its best," she explains. "Some injuries come about just because people do not know."
Dr. Anu Dhillon
During her undergrad at Fresno State University, Dr. Dhillon became interested in the chiropractic field when she would drive clients to their appointments. "I was amazed at the difference chiropractic made on their musculoskeletal health, and how it enhances the body's natural ability to heal itself without medication," she says. After this revelation, she obtained her degree from Palmer West College of Chiropractic.
Contact
The Joint Chiropractic – Cypress
25626 Northwest Freeway, Suite 700
Cypress, Texas 77429
(281) 305-2591
TheJoint.com/texas/cypress/cypress-28060
The Joint Chiropractic – Cyfair
12020 FM 1960 West, Suite 980
Houston, Texas 77065
(281) 213-5091
TheJoint.com/texas/houston/cy-fair-28009
The Joint Chiropractic –Copperfield
7037 Highway 6 North
Houston, Texas 77095
(832) 539-8890