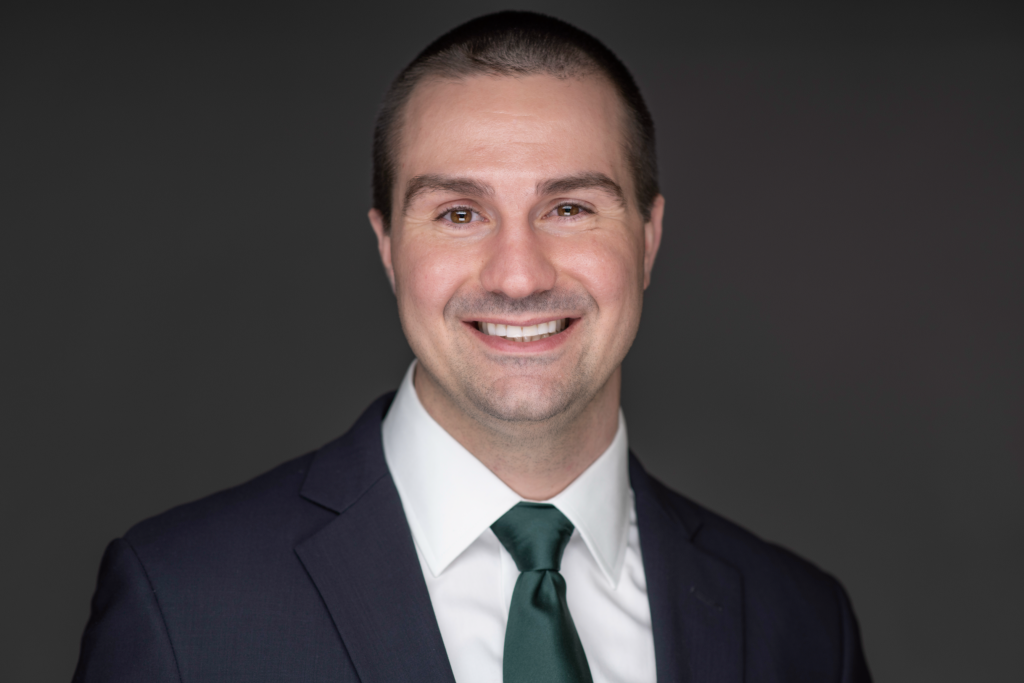 By
Steve Gamel
---
As Dr. Michael Whitcomb has already proven in his young career, there's no such thing as jumping too early at an opportunity. Before finishing his final year of residency in oral and maxillofacial surgery at Oregon Health Sciences University, Dr. Whitcomb heard from a reliable source that a premier oral surgery group over 2,000 miles away in Texas might have an opening in the not-so-distant future. But rather than passively waiting for that day to come, he reached out on a whim to throw his name in
for consideration.
As it turns out, the rumors were true. And as far as first impressions go, he nailed it. Dr. Whitcomb is expected to complete his residency in June and immediately join Northern Texas Facial & Oral Surgery in Grapevine in July. He replaces respected surgeon, Navy Veteran, and long-time partner Dr. Craig Buchmann, who is retiring. Dr. Whitcomb couldn't be more honored to join the practice and contribute in a meaningful way.
"Some people might have waited until later in their final year, but I thought it was better to be proactive," Dr. Whitcomb said. "These opportunities don't happen that often, so when I heard about it from different people, I knew I had to jump at it."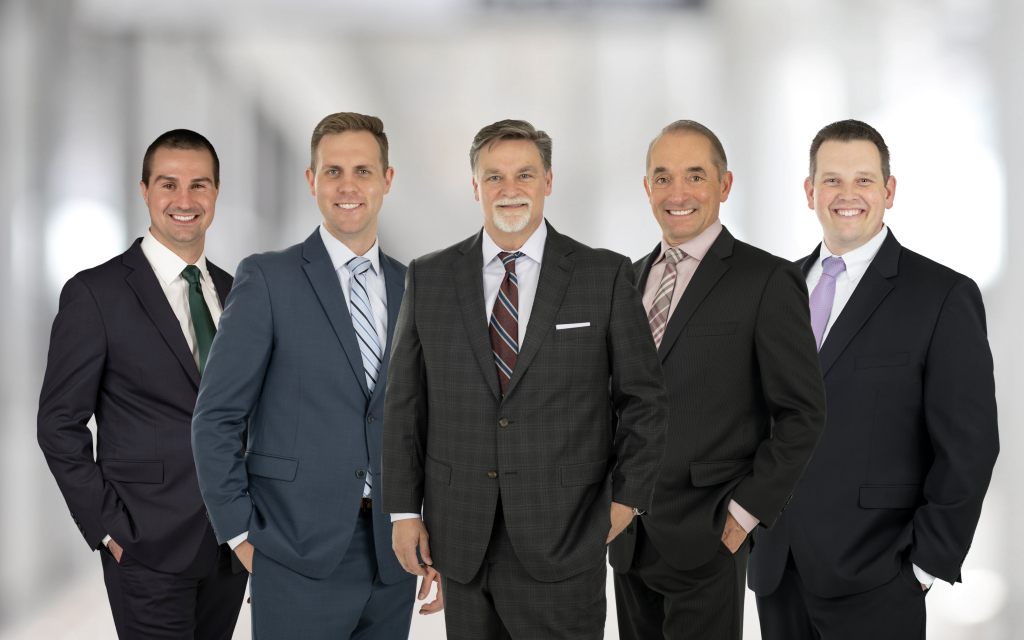 Hyper-Specialized Care
The partnership between the practice and Dr. Whitcomb couldn't be more perfect. For more than 30 years, dentists, doctors, and patients have trusted Northern Texas Facial & Oral Surgery for its unrivaled oral and maxillofacial surgery care and commitment to always having one eye on the future of the industry. Far from one-dimensional, this team has undergone rigorous training and certifications that allow them to effectively treat any mouth and jaw condition. This includes everything from wisdom teeth extractions and dental implants to corrective jaw surgery, facial trauma, sleep apnea, TMJ surgery, and more.
For patients, this means hyper-specialized care from a team that has seen and treated it all without the need to refer out to other providers.
While North Texas residents have options for their oral surgery needs, NTFOS stands out because it has compiled a team of doctors that includes familiar faces such as Drs. David Hunter, Dean Spingola, Brandon Brown, and Michael Pace strategically spread out over locations in Grapevine, Keller, Irving, and Flower Mound. Adding Dr. Whitcomb bolsters their skillset while adding a younger, fresher approach to oral surgery care.
"I am excited to have him at our practice," Dr. Hunter said. Dr. Whitcomb will be with Dr. Hunter at the Grapevine office. "His training program is exceptional, and he will bring new ideas. He is very personable, which makes for a great combination. It has been great to see young surgeons in our group develop over the years."
"I've been fortunate to experience a broad scope of training, and I'll bring that experience with me to this amazing practice," Dr. Whitcomb added. "As oral and maxillofacial surgeons, we are a hyper-specialized group that can handle any sort of issues in the head and neck region and provide surgical procedures for patients efficiently and safely. Another benefit is that we are experienced in anesthesia and in-office sedations that make each procedure that much more comfortable for our patients."
More About Dr. Whitcomb
Dr. Whitcomb was born and raised in New Hampshire and was the first in his family to attend college. He completed his undergraduate degree at Dartmouth College, then earned his doctorate from Boston University Henry M. Goldman School of Dental Medicine in 2017 and his Medical Degree from Oregon Health Sciences University School of Medicine in 2019.
He's been in a six-year surgical residency ever since and said the latest opportunity is not only important from a career perspective but is also exciting on a personal level. He and his wife, Emily, have a baby boy named William and have family in Texas.
"One of my best friends was two years ahead of me in school, and he ended up going to dental school," Dr. Whitcomb said. "We always stayed close, and I remember him sharing with me that, 'If you're thinking of going into healthcare, you should really consider dentistry.' I had always enjoyed the idea of having something tangible you've done that, at the end of the day, has helped someone in a meaningful way. This is why I love oral and maxillofacial surgery. I always try to explain what's going on in a way that makes sense to my patients. It helps me connect with people, which is vital in today's world."
Dr. Brown agreed.
"We are excited to learn from him and some of the cutting-edge techniques that he will bring. He will also have the benefit from learning from each of us," Dr. Brown said. "Every person has highly complimented Dr. Whitcomb on how he treats both patients and staff alike."
Personal Service. Professional Excellence.
Ask your dentist or physician who they or their family member would see for specialized oral surgery care, and the answer is Northern Texas Facial & Oral Surgery. All NTFOS surgeons have privileges at local hospitals, which is further proof of their service quality. On top of that, their dedication has led them to be named one of the top oral surgeon practices in their field by Living Magazine, D Magazine, Fort Worth Magazine, and Texas Monthly.
Clearly, the sky's the limit — for Dr. Whitcomb and Northern Texas Facial & Oral Surgery as it looks to the future.
"I look forward to working with this team," Dr. Whitcomb said. "I couldn't be more honored to have this opportunity."
Oral Surgery Services
Oral Surgery Services

Dentoalveolar Surgery

Facial Cosmetic Surgery

Implant Surgery

Orthognathic Surgery

Facial Reconstructive Oral Surgery

IV Anesthesia
---
CONTACT
1612 Lancaster Drive
Grapevine, Texas 76051
(817) 329-4979
NTFOS.com
Keller, Flower Mound, Irving, and Grapevine