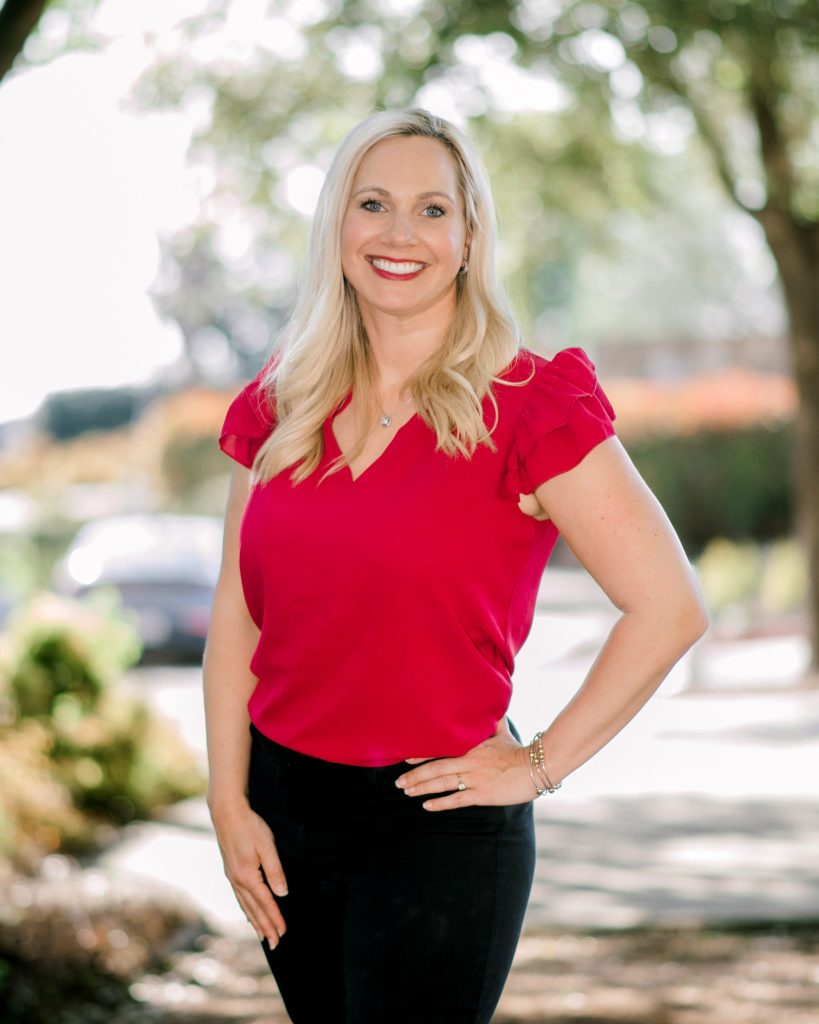 By
Meredith Knight | P
hoto by
Dallas McNeal Photography
---
It happened again today. As Dr. Brigette Koetter was out and about in Rockwall, she ran into patient after patient from her family dental practice. "My team and I love running into our patients around town," she said. "Our practice is all about caring for our Rockwall neighbors, family, and friends. They're the best part of this job." Even as Rockwall grows and the population expands, they've managed to maintain a small-town atmosphere in their office where patients are known by name and every day is a celebration of the things that make Rockwall such an amazing place to live and work.
CEREC Same-Day Crowns
As Dr. Koetter's patient base has grown — often including multiple generations in the same family —she's worked hard to combine that know-you-by-name care with the latest advanced dental technology to make oral care gentler and more effective. One of those technologies is CEREC same-day crowns. "CEREC crowns provide convenience and ease to our patients," Dr. Koetter said. "Rather than walking around for weeks with an unreliable, ill-fitting temporary crown, while your permanent one is being milled, we're able to make you a completely customized crown right here in the office while you wait, eliminating the need for multiple dental appointments."
CEREC (Chairside Economical Restoration of Esthetic Ceramics) includes computer-aided design and digital scanners so patients receive their dental crowns quickly, comfortably, and conveniently without sacrificing quality. CEREC crowns can correct issues with weak, damaged, chipped, or worn teeth within a single appointment. Dr. Koetter will customize your crown to the color and contours of your natural teeth so your restoration blends perfectly with your smile, looks and feels natural, and lasts for years.
Full Menu of Care
Dr. Koetter has also invested in a digital scanner which eliminates the need for messy, gooey impressions and offers her a more precise image of patients' mouths. She also offers a comprehensive range of general, restorative, and cosmetic dentistry including:
Bonding, cosmetic fillings, and sealants

Bridges and all-permanent crowns

Root canal treatment

Flexible partial dentures

Porcelain veneers

Tooth whitening

Implant restoration

Non-surgical gum treatments

Nightguards and mouthguards

Invisalign clear tooth aligners
For Dr. Koetter, dentistry has been the perfect profession allowing her to truly impact her patients' lives. "Whether it's relieving the pain of a toothache, taking time to show our youngest patients going to the dentist can be fun, or performing a complete mouth reconstruction for someone who feels bad about their smile, my team and I love making a difference for our patients."
When not on the job, Dr. Koetter enjoys time with her three kids and volunteering for Meals on Wheels, Helping Hands, Children's Advocacy Center, Patriot Paws, and other local nonprofits. She enjoys serving as a mentor to young people considering a dental career and sponsoring her patients' ball teams and school fundraisers.
---
CONTACT
1375 Ridge Road
Rockwall, Texas 75087
(972) 771-4100
RockwallDentalPros.com