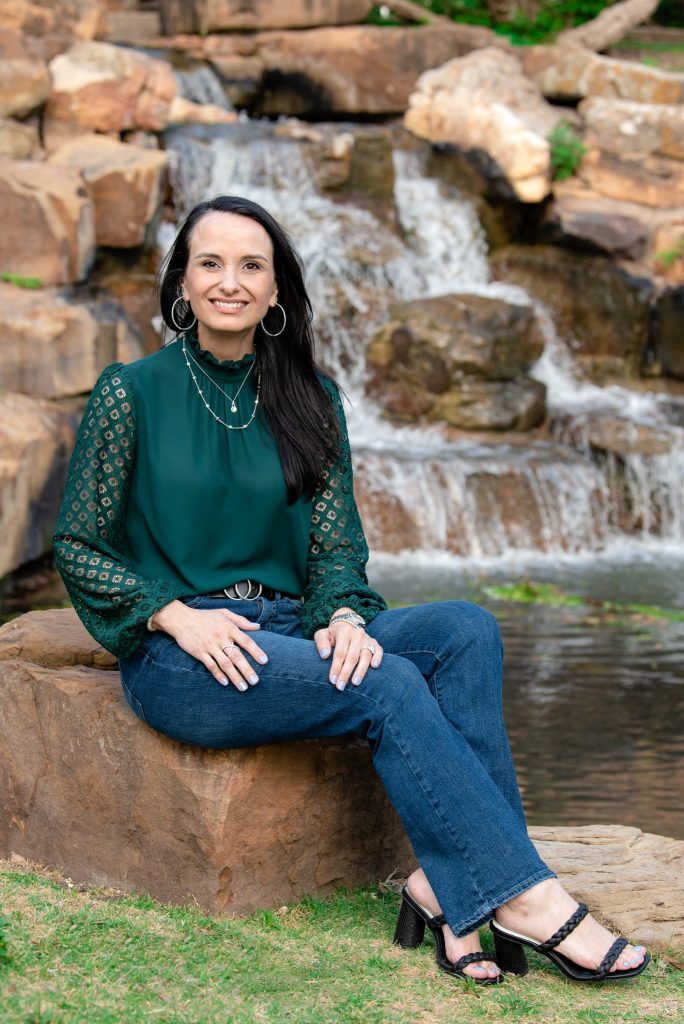 By
Sandy Lowe
| Photo by
Amber Boykin Photography
---
Tara Romberger grew up in Prosper, Texas, and graduated with a class of 27 students. She calls herself "a Texas country girl," but she has become a leading woman in building a new family, a strong business, and supporting the community.
Tara began her working life as a paralegal in a local law firm, and then in the law department of Texas Instruments. She met her husband Todd through their children, who were all in the same youth group at church.
Tara emphasizes her faith as the foundation for her life and credits her parents with teaching her to recognize God's workings in her life. She believes it was God's work that molded her and Todd's families together into one and the couple married in 2017.
Todd and his father, Jim, founded Jalin Jewelers in 1991. Todd took over the business full time on his own when his parents decided to move to sunny Arizona in 2013.
When the COVID pandemic shutdown arrived, Tara continued working for Texas Instruments but moved her office to the store. The store was closed for seven weeks, with no income. After reopening, Tara and Todd ran the store on their own for 10 weeks, which meant Tara worked two full-time jobs at the same time.
During the COVID struggle, the community stepped up to support the small, family-owned business.
"We saw people we hadn't seen in two, three, 10 years," Tara says. "They came in and said 'We want to support you. We want to keep you open.' It was another powerful example of God's blessings in our lives."
Tara left Texas Instruments in 2022 to devote her time and energies to Jalin Jewelers. She started by replacing the computer system that had been in use since the 1990s. She also modernized the similarly aged phone system.
Tara's business philosophy rests on her belief in God's blessings. She doesn't believe success comes from luck but from hard work and depending on God for guidance.
Jalin Jewelers' other two full-time employees are Pablo, who is going on 13 years as the store's in-house jeweler, and Donna Hendricks, who has been with Jalin for 14 years. Both are considered family members.
Giving back and blessing forward are a high priority for Tara and her family. Jalin Jewelers has been involved with many different charity organizations during its 32 years. For the past several years, they have donated to City House for their annual fundraising auction. Through their church, they support Hope for Haiti, an organization that helps needy children in Haiti.
Jalin Jewelers is now serving second and third generations of families they began serving in the 1990s. That kind of loyalty comes from many years of faith and work by a leading woman and her family.
---
CONTACT
4021 Preston Road
Suite 625
Plano, Texas 75093
(972) 985-1400
JalinJewelers.com