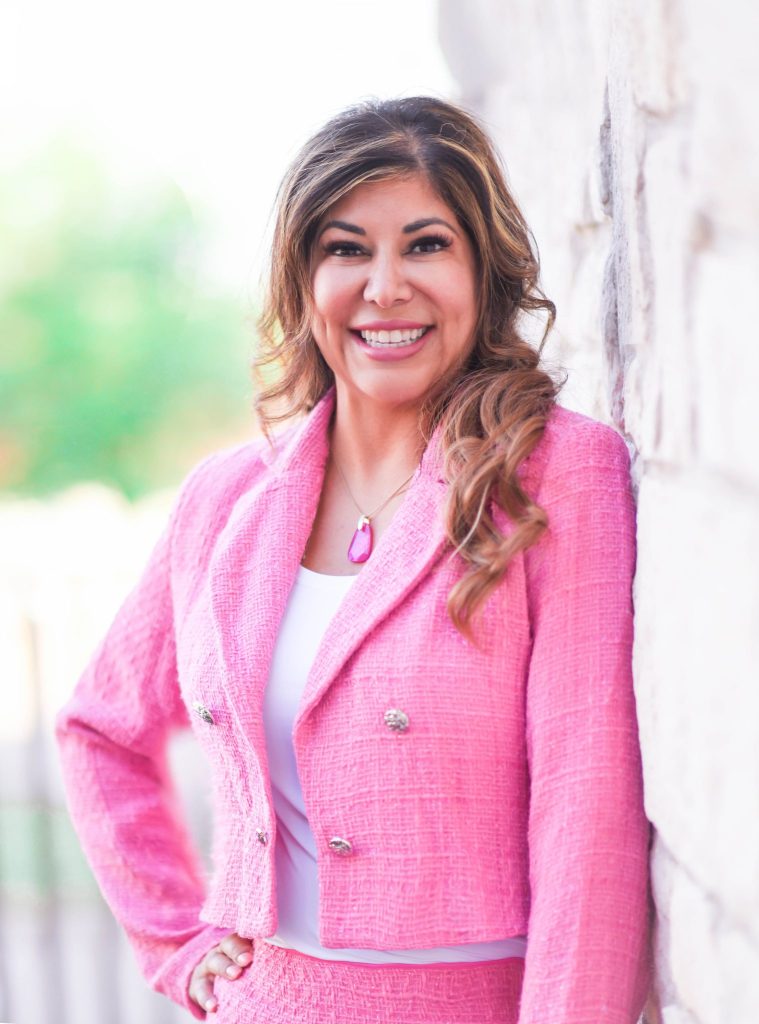 By
Sandy Lowe
|
Photo by
Michelle Thurgood Photography
---
Grand Prairie native Velma McMillan has faced many ups and downs in her life and used those lessons to become a leading woman entrepreneur.
When she was 13 Velma's dad passed away. She saw the weight of supporting four children fall squarely on her mother's shoulders and she learned, by example, what single motherhood was like.
When Velma found herself a single mother due to divorce, she went to work for Traveler's Insurance, acquiring her insurance license while on the job. When the time was right, she moved to a smaller insurance company and transitioned from sales to handling underwriting, accounting, and marketing.
Velma received her associate degree in business management. Taking business classes while she helped run a business gave her a strong understanding of how all the aspects fit together. She went on to receive a bachelor's degree from Ashford University and a master's degree from Capella University.
Velma and her second husband built Quantum Alliance Insurance from the ground up in 2016. She handled the human resources and accounting and oversaw the underwriting.
During her off hours, Velma enjoyed a visit to a dry bar. Dry bars resemble beauty salons but specialize in hair washing and styling as well as make-up application. While she enjoyed the treat, Velma did not enjoy traveling "across the bridge" from Rockwall into Dallas. The trip ate up too much of her valuable time.
Velma solved that problem by opening Blo Blow Dry Bar in Rockwall in February 2023. Now, she employs 18 team members, including her son.
"The community has welcomed us," says Velma. "Everyone is excited not to have to cross the bridge."
Although she still works at Quantum Insurance with her husband and their daughter and runs Blo Blow Dry Bar, Velma stays motivated by keeping her priorities in order. Faith and family come first. She sees her entrepreneurship as a way to leave a legacy to her four children and her grandchildren. Another of her sons handles Velma's social media and her oldest daughter works as a physical therapist.
"They need to see me build it," she says, "so they can too."
Helping her team members grow is also one of Velma's priorities. She encourages them to think of their work not just as a job but as a career and to believe they can be entrepreneurs too. She invests in them by supporting additional training.
As a business owner Velma belongs to the Rockwall Chamber of Commerce and the Professional Women's Association of Rockwall. She supports the community by buying tables and donating auction items to the galas for the Boys and Girls Club, Meals on Wheels and Women in Need.
Velma has encouraging advice for those who dream of owning their own businesses.
"If you dream it, you can achieve it," she says. "If you fall down, it's okay. Making mistakes is how you learn. Don't give up. Just keep on working."
---
CONTACT
2245 Ridge Road
Suite 101
Rockwall, Texas 75032
(469) 769-1015
BloMeDry.com/Blo-Rockwall