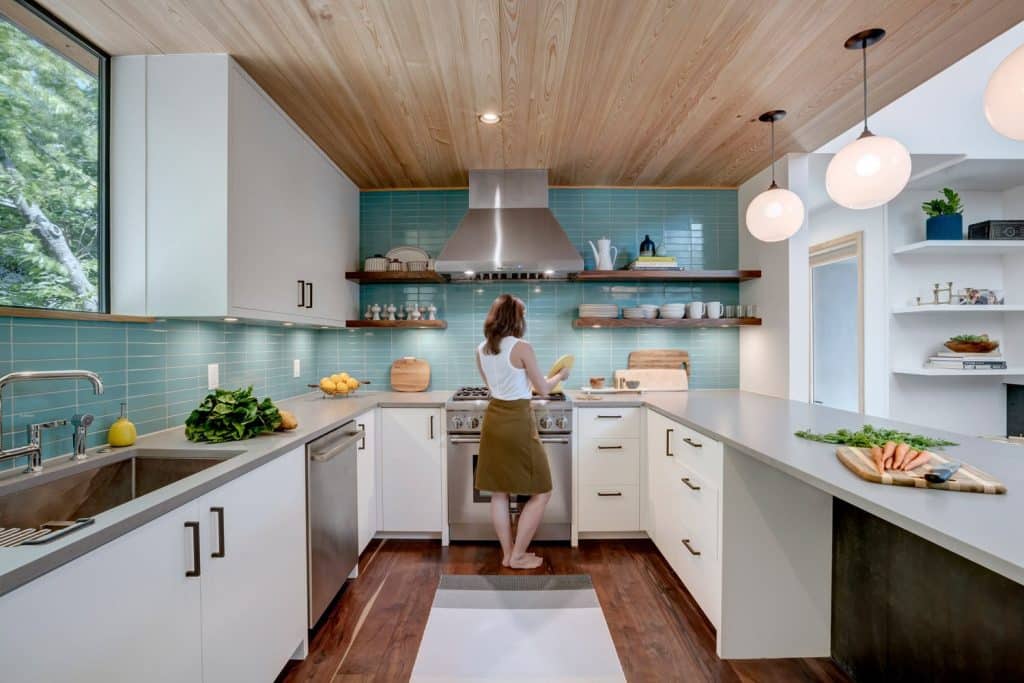 Colorful Kitchen
Turquoise backsplash tile from Fire Clay Tile adds a happy dash of color in a compact yet spacious kitchen with locally milled Texas walnut flooring from Hewn.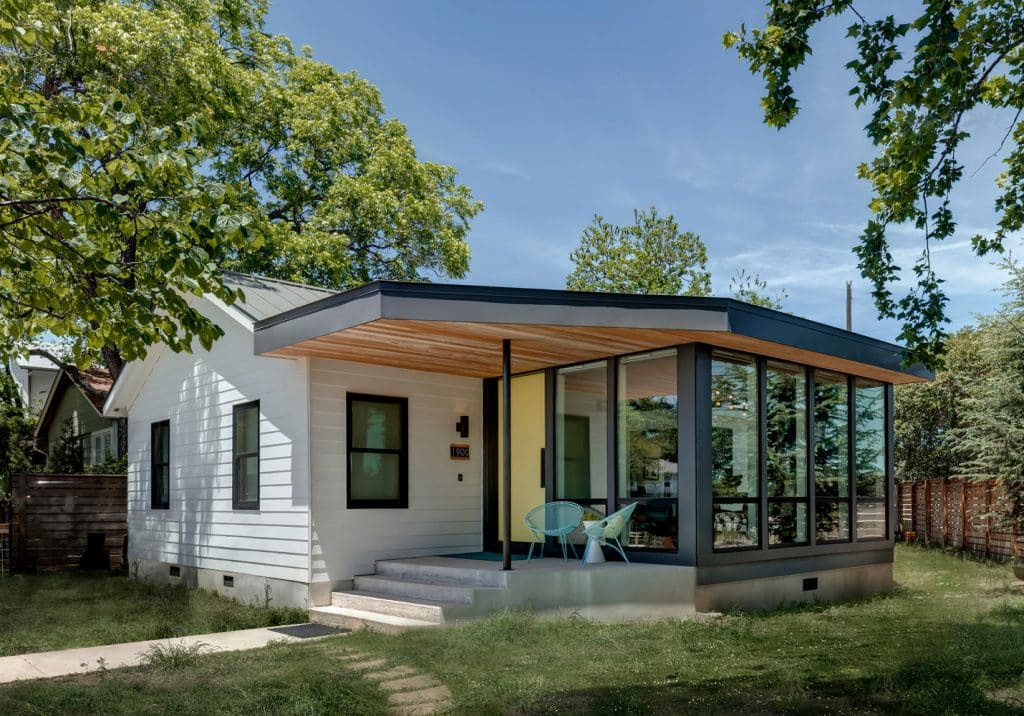 Creativity from Constraints
Located on a small triangular lot near Bull Creek, the house addition had to comply with regulations that limit the size of the house by embracing restrictions rather than fighting them.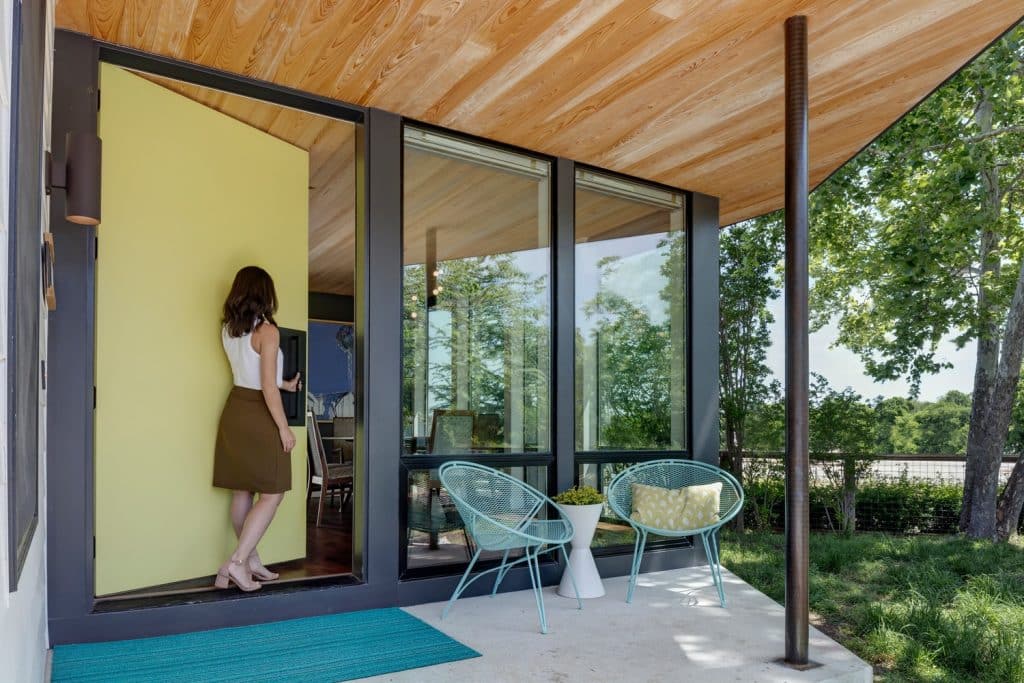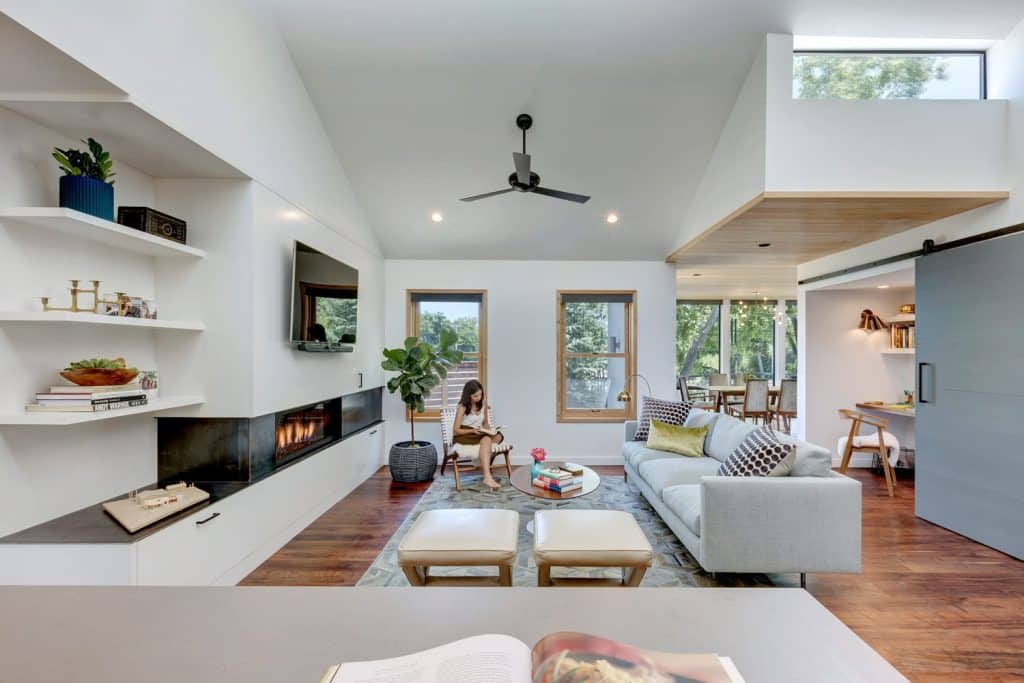 Forming Attachments
The areas are tied together by outdoor light piercing through clerestory windows at points of connection.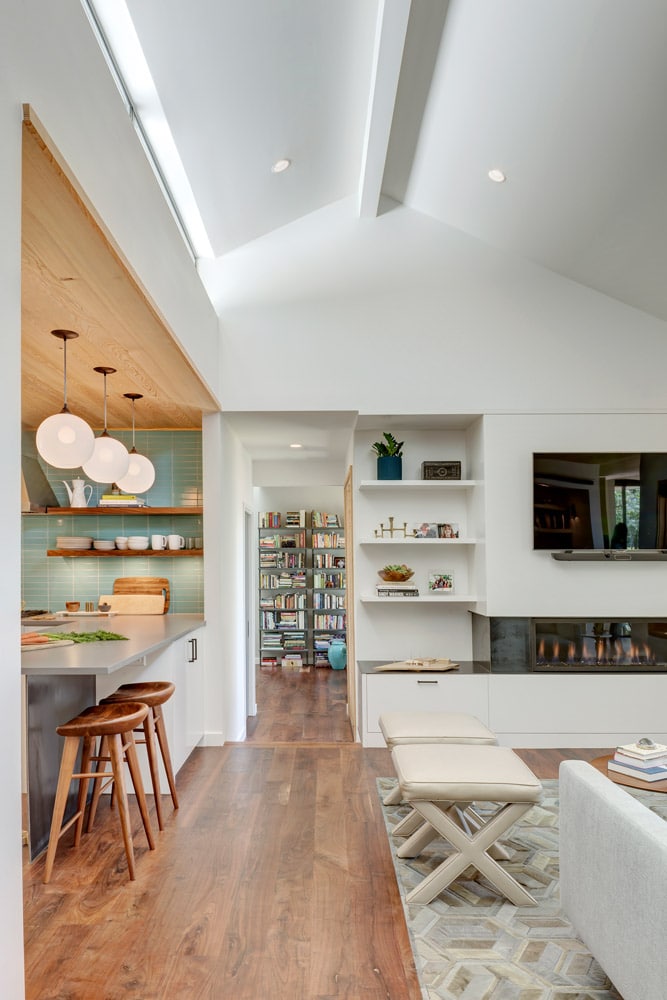 Down the Hall
Tall gable ceilings and new roof geometry offset the original interior from the addition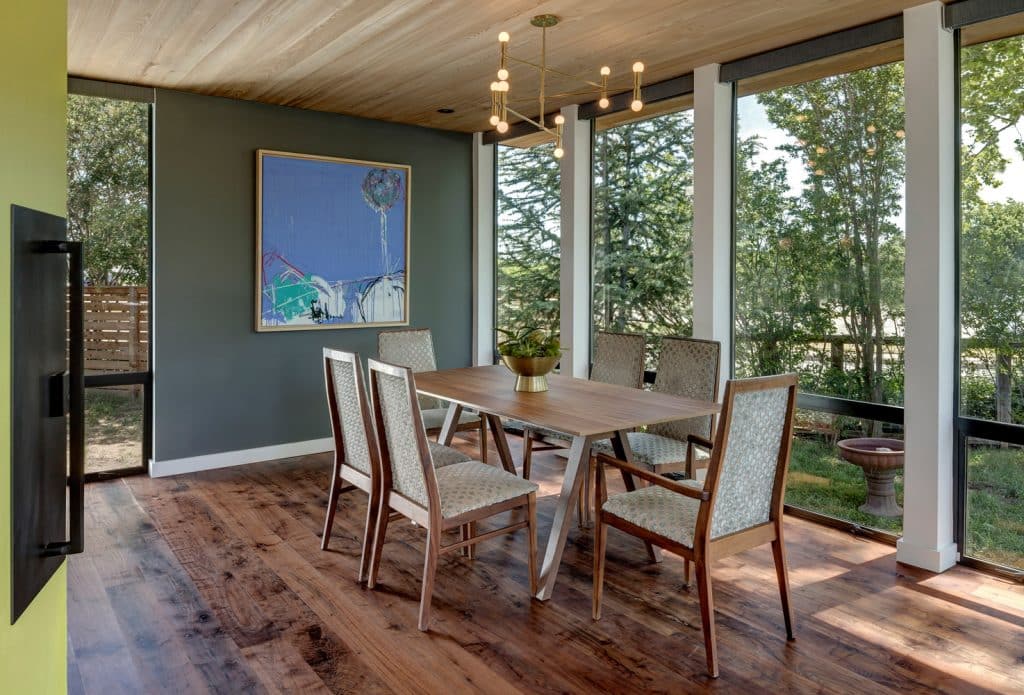 First Impressions
The addition features compressed, cypress-lined glassy spaces that articulate the idea of new versus old.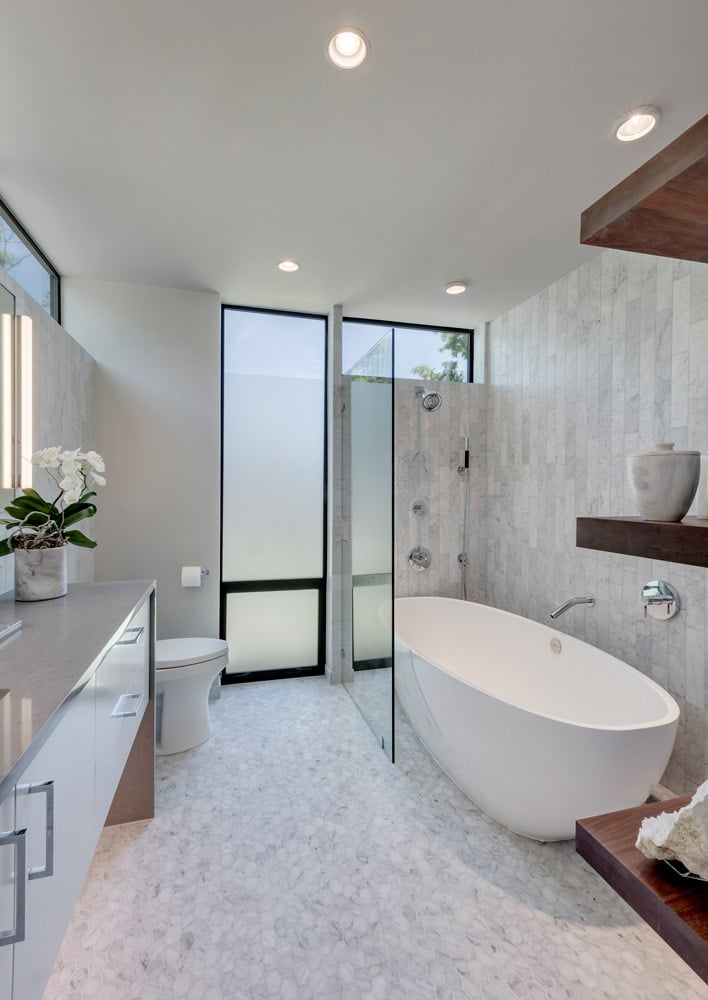 White and Bright
A bright soaking tub and shiny fixtures are accentuated by ceiling level natural light while privacy is preserved with frosted glass.
---
About the Architects
The design work of Matt Fajkus Architecture is based on the belief that each project is unique to the client, site, and function as opposed to a preconceived aesthetic. They emphasize simple solutions, sustainable design, energy-efficiency, intelligent material choices, and direct collaboration.
Project by Matt Fajkus Architecture
Photography by Charles Davis Smith
Interior Design by Studio Tupelo
---