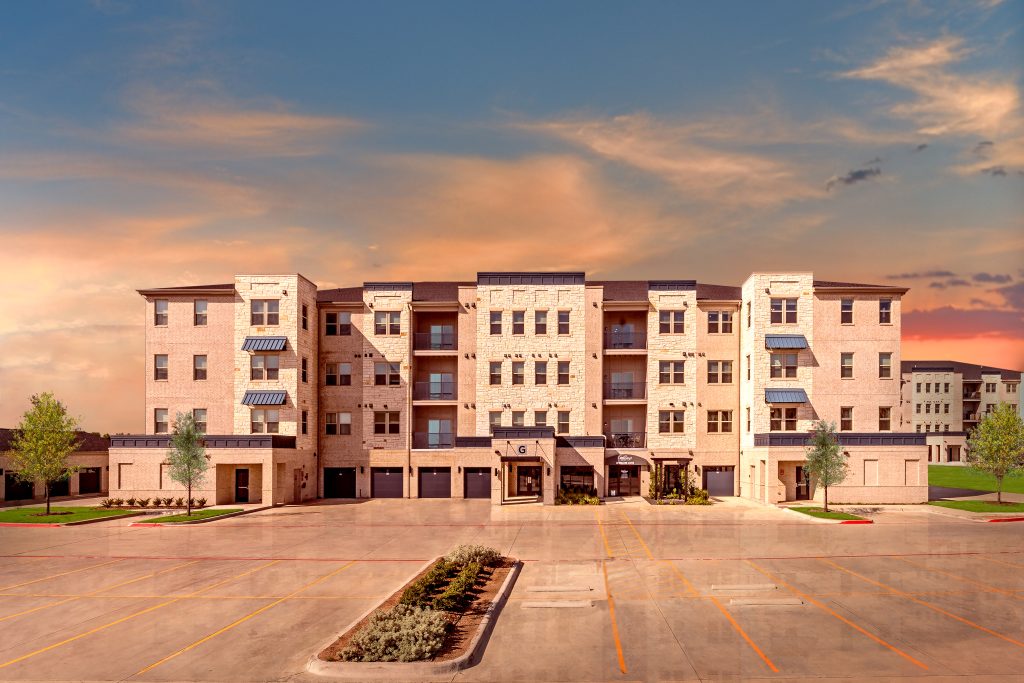 "Our residents are usually at a phase where they just want more time to enjoy the lifestyle they've been working toward. They're drawn to Gatherings because they can focus less on home maintenance and more on the things they want to do, like pursuing their passions."
---
Gatherings at Twin Creeks is honored to be the 2022 Reader's Choice Best Active Adult Community. The natural social network that has emerged within the homeowners is truly the reason this award was won.
"A pleasant surprise for me was just how easy it was to make friends. It was just automatic. Everybody was just so welcoming, and everybody gets along so very well. It's been a blessing for us to fraternize with a whole lot of folks our own age. It's a lot of fun. "Glen & Bettie Daniels, current Gatherings resident.
The new amenities at the center of the community are reserved exclusively for Gatherings residents. A lap pool is outfitted with shade cabanas and surrounded by a BBQ grilling area. The area has become a resident favorite day and night.
"We use the pool for water aerobics at night. In fact, I have been in the pool now probably more than I have been in the past 10 years," says Harriet Wright, a current homeowner. "We meet almost every evening, even with the weather getting cooler. We will get in the pool, then sit by the fire pit."
The club house includes a serving kitchen, restrooms, and a large activity space for get-togethers like Friday night happy hours and the monthly "Bunco and Mimosa" party. Residents have fitness at their fingertips too—an exercise room includes several treadmills, ellipticals, yoga mats and light free-weights. The onsite pickleball court and putting green give residents fun ways to hone their hobbies or pick up new ones. Outdoor seating with firepits, community gardens and a beautifully landscaped event lawn rounds out this extensive amenity center.
"Our homebuyers are drawn to condo living at Gatherings both as a strong financial decision, and to join a community of neighbors in the same life stage," says Division President Jason Oates. "We're excited that the new amenity center is host to a rich social experience."
In addition to homeowner organized activities at the amenity center, there are also walking clubs that meet daily for up to a 6-mile walk, monthly book clubs, and lunch clubs. The homeowners also threw parties for Independence Day and Labor Day for all residents to enjoy.
A Turnkey Approach to a Simplified Life
The growing population of active adults aged 55 and better are discovering Gatherings at Twin Creeks, the 55+ condo community by Beazer Homes in Allen. Gatherings is designed for those looking to downsize without sacrificing the must-haves in
their homes.
"Our residents are usually at a phase where they just want more time to enjoy the lifestyle they've been working toward. They're drawn to Gatherings because they can focus less on home maintenance and more on the things they want to do, like pursuing their passions," says Jason Oates, Division President for Beazer Homes Dallas/Ft. Worth.
Gary Pemberton, current Gatherings residents in the Dallas area, says "Low maintenance life is really great. I thought I would miss not having a swimming pool to maintain or yard to mow, but I was wrong! I have plenty of other things I can do beside that."
The hallmark of Gatherings is the low-maintenance way of living, which includes everyday conveniences like trash valet service, professionally maintained grounds, secure building entrances, and a garage for every home. And just outside the property is a thriving neighborhood bursting with amenities and shopping.
Delight in a Lower Cost of Living
Gatherings homes are more than just beautiful spaces at affordable prices. Underneath it all is a series of built-in energy efficiencies to help homeowners save on utilities.
Sharing the same high standards as all Beazer homes, the condo buildings are ENERGY STAR® certified, with energy-efficient details in place to increase comfort and lower monthly utility costs.
Energy savings is central to the value Beazer delivers in all their homes. So that homeowners know just what to expect, they share an estimated monthly energy cost for each home. "We like to help buyers anticipate their expenses from the start," Oates explained. "We've put this practice in place not only for single-family homes, but for our 55+ condos as well. With our construction practices, the average monthly energy costs for Gatherings at Twin Creeks are about $95* per month."
Discover Your Dream Home
Each single-story home offers four floor plans ranging from 1,529 to 2,031 square feet, each with two bedrooms, two bathrooms, an optional office, a private balcony, and a garage. Thoughtfully designed in a variety of styles, home finishes are professionally selected to provide quality and style for years to come. In fact, Valerie Pemberton a current Gatherings resident, says "One of the things that really pulled me into buying a condo here is they had a lot of top quality items like our quartz countertops, nice fixtures in the bathroom, nice wood floor, the tile in the shower is really pretty. And that was really important to me."
You can find the award-winning Gatherings at Twin Creeks at Bray Central Drive and North Watters Road in Allen. The homes range in price from the $480,000s to the $560,000s. Four model homes at Gatherings will be open for private touring Sunday and Monday from 12 to 6 p.m., and Tuesday through Saturday from 10 a.m. to 6 p.m. Appointments recommended.