Jessica Sims
Ground Dwellers The Woodlands Jiu-Jitsu Academy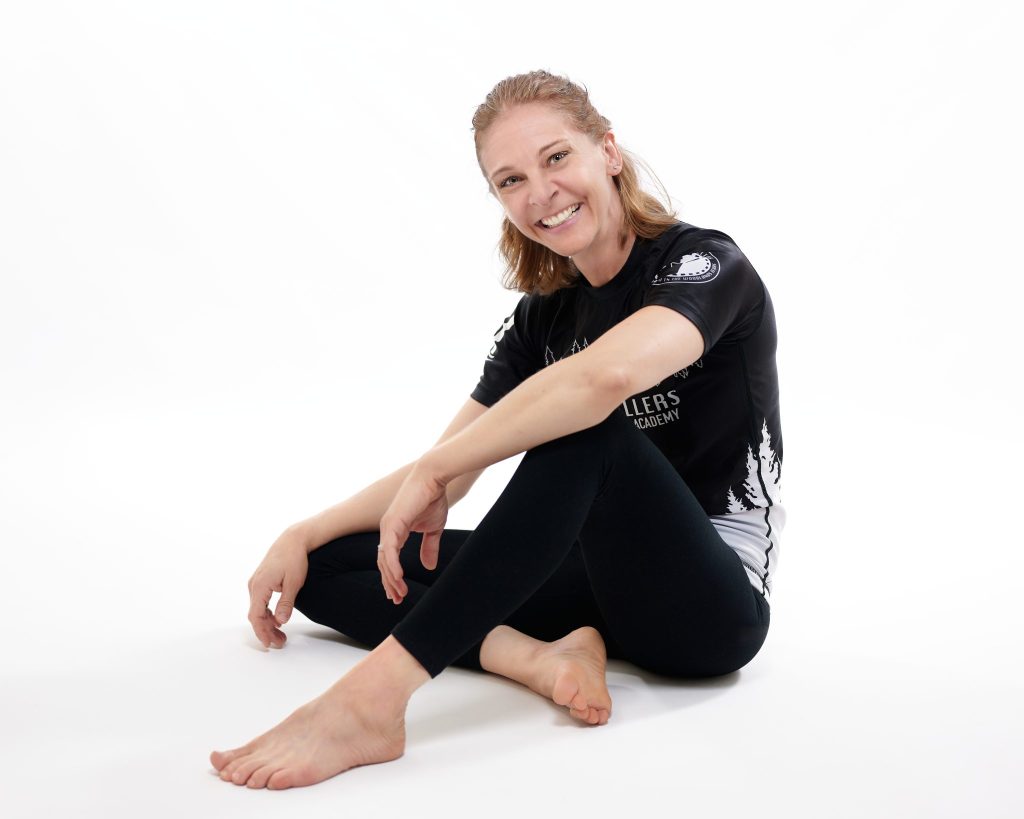 Photo by
Karina Eremina of Joy of the Moment Photography
---
Jessica Sims and Matt McFarlane are living their dream, helping kids and adults stay active and fit, learn self-defense, and enjoy personal growth through Jiu-Jitsu.
An independent go-getter with a "just do it" attitude toward life, Jessica moved from Alberta, Canada, to California at age 19 to pursue a show jumping career. She was also a competitive dancer and loves rock climbing. Horse training brought her to Texas, and in 2012 she diversified and started working part time in the oil and gas industry and embraced entrepreneurship.
Matt and Jessica bonded when they met and cultivated a mutual passion for Jiu-Jitsu. Following their desire to share the sport with others, they opened Ground Dwellers The Woodlands in November 2022. "We like to call GDTW our passion project," she says.
"I've done many things in my life, but Jiu-Jitsu is one of the most challenging and life changing. I'm excited to pass it on to the community," Jessica says. "Teaching is one of the most fulfilling and purposeful things you can do with your life, and I take pride in being a role model for girls and women and helping people achieve their goals."
Jessica describes Ground Dwellers as "a big family and an open, welcoming community," adding, "You're never too old for Jiu-Jitsu and can be in any shape. I began at 40, and people in their 90s still get on the mat."
Discover how rewarding Jiu-Jitsu can be. Learn more at GroundDwellersTheWoodlands.com.
---
CONTACT
2408 Timberloch Place
Suite B10
The Woodlands, Texas 77380
(832) 349-1603
GroundDwellersTheWoodlands.com