Beth Beck, PhD, Aimee Woolverton, and Dana Brock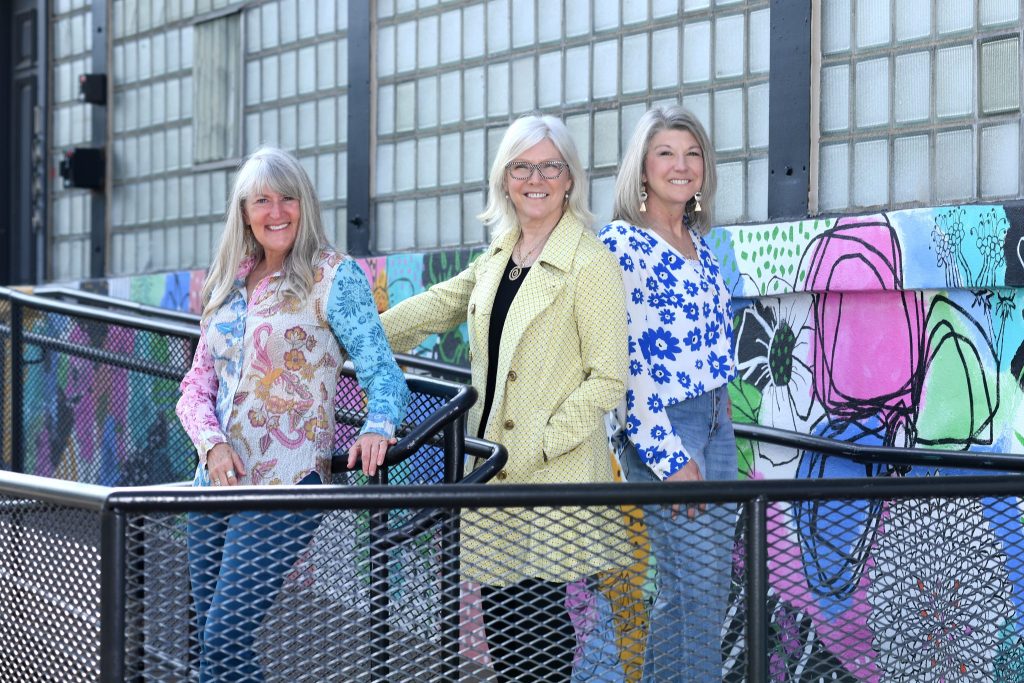 Photo by
Christie Connell, Azure Photography
---
What if you had a place to work alongside artists and creatives just like you? At MillHouse McKinney, you do. Break free from your kitchen table and head to the beautiful Cotton Mill in McKinney, where the MillHouse McKinney team runs a 14,000-square-foot facility with private studios, co-working space, speakers, workshops, and more that enable women to convene, create, and collaborate.
Beth Beck, PhD, her sister Aimee Woolverton, and Dana Brock know there's power in women coming together to think, work, relax, and collaborate. That's why they co-founded MillHouse McKinney, a membership-based social, creative, and intellectual spa.
Whether you're thinking about starting a business, you want to learn from other creatives, or you want a place to bounce around ideas, all creative small-business women are welcome at MillHouse McKinney.
"Our focus is helping women enhance their earning potential," Beth says. "We want women to learn from each other to elevate their skill sets."
When women purchase memberships to MillHouse McKinney, they can enjoy benefits like co-working spaces, photography studios, and yoga and wellness classes. Here, members can pop open their laptops on an outdoor patio, snag a comfy couch to brainstorm, or grab a beverage at the coffee bar and chat with other like-minded women. The MillHouse sisterhood is all about connecting with other women to acquire new knowledge, unleash new business concepts, and engage in creative expression.
"Many women flourish in a collaborative environment," Beth says. "When we help women flourish, we help families flourish. And when families flourish, so do communities."
The facility at the Cotton Mill helps creative small-business owners or aspiring entrepreneurs transition from hobby to business. "Our members can meet clients in their studios or in our conference room," Beth says. "We believe clients will pay more for products and services they receive in a professional setting, which means our members can potentially earn more."
Beth comes from a background of creativity and innovation, which is what MillHouse is all about. She worked for the federal government for more than three decades, spending most of this time at NASA Headquarters in Washington, D.C. When reflecting on MillHouse and how it impacts local women's lives, she's thankful. "Amazing things happen when women get together," she says. "To see it happen here makes me feel incredibly blessed."
The league's sister organization, MillHouse Foundation, is a 501(c)(3) charitable and educational corporation created to promote female artists and entrepreneurs through social activities, creative programming, and shared resources. The Foundation's main focus is helping creative micro-businesswomen, but everyone can participate in its artisan markets, art exhibits, art festivals, and other events.
Excited to let your creative juices flow in a fun and supportive environment? MillHouse McKinney welcomes women of all ages to become members. Come take a tour and experience the beauty and charm of the historic Cotton Mill in McKinney. You can check out membership opportunities and learn more about upcoming events at MillHouseMcKinney.com.
---
CONTACT
610 Elm Street
Suite 1000
McKinney, Texas 75069
(202) 810-2101
MillHouseMcKinney.com