Lauren Campbell, MD, FAAD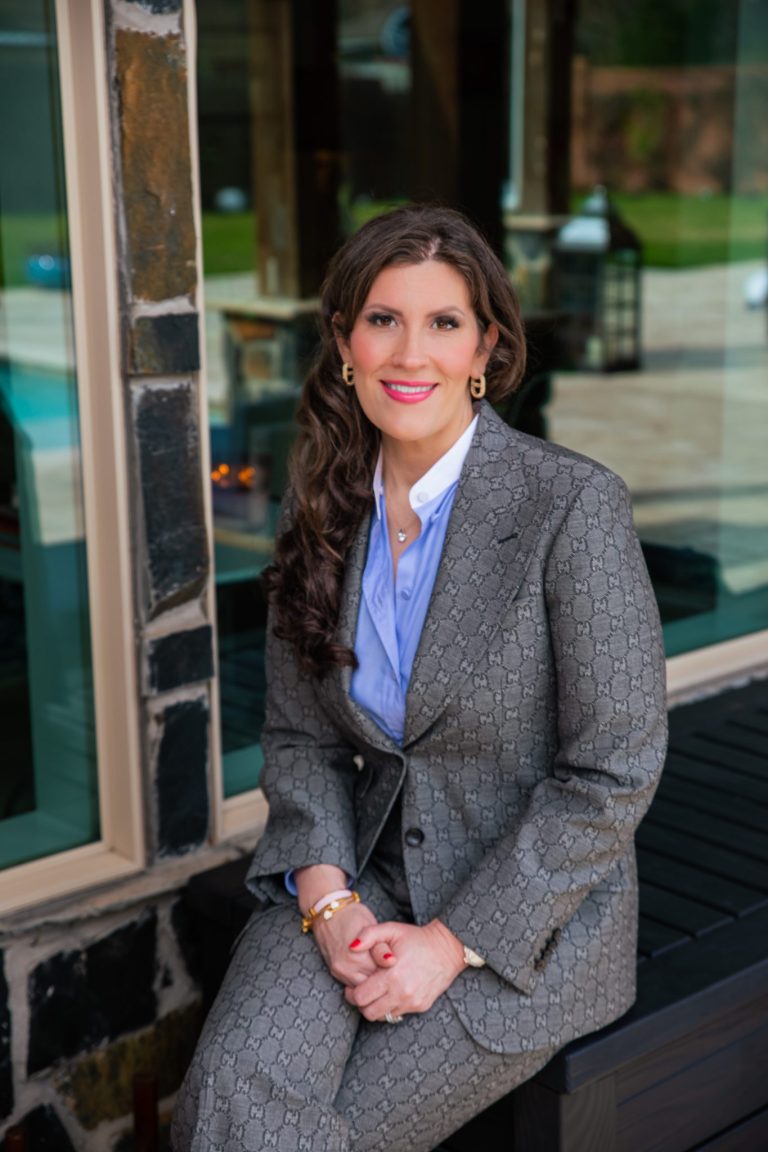 ---
Have hair loss and need help?
Men and women living with hair loss often assume it is an inevitable part of aging. Thankfully, there are expert medical professionals like Lauren Campbell, MD, who can help. While dermatologists are more commonly known for treating skin ailments, they are also experts at managing hair loss.
"Dermatologists are the physicians best trained to diagnose and treat all causes of hair loss," says Dr. Campbell, leading dermatologist and founder of Cypress Dermatology. "Many causes of hair loss, or alopecia, can respond well to treatment when diagnosed properly."
Dr. Campbell has spent years studying, treating, and even participating in clinical research related to alopecia. She is also the founder of Studies in Dermatology, a clinical research organization devoted to helping achieve breakthroughs in dermatological disorders such as psoriasis, atopic dermatitis, and alopecia.
Hair Loss Affects a Wide Variety of Patients
Men and women, children and adults, and people from all hair types and ethnicities suffer from alopecia. Hair loss is divided into two main categories: scarring alopecia, where follicles are destroyed in the process, and non-scarring alopecia, where strands fall out, but their follicle structure is preserved. There are over 200 types of hair loss dermatologists are trained to diagnose. Dr. Campbell enjoys taking time to help patients with this frustrating condition.
Expert Diagnoses by Dermatologists Lead to Effective Treatments
A hair-loss evaluation includes a thorough physical exam and a review of pertinent medical history. Depending on the exam, Dr. Campbell may need to perform further testing, including a hair-pull test, lab work, microscopic examination, and/or a scalp biopsy. Following the assessment, a diagnosis will be made and a personalized treatment protocol will be discussed.
Hair-loss Treatment Should Start ASAP
How do you know when you need to see a dermatologist about hair loss? "If you are experiencing a level of shedding that is out of the ordinary for you, or symptoms such as extreme itching, flaking, patches of hair loss, broken-off hairs, or widening of your part, then it's a good idea to get an evaluation," Dr. Campbell advises.
Hair loss is an emotional issue, and many patients delay seeking care. But it is possible in most cases to minimize permanent hair loss when treatment starts early. "The sooner we can diagnose causes of hair loss," says Dr. Campbell, "the better the outcome."
Dr. Campbell specializes in alopecia and has over 10 years of experience in treating hair loss. Possible treatments include topicals, oral medications, injections, correction of metabolic disturbances, and newer treatments using a patient's own platelets to activate hair growth called Platelet-Rich Plasma (PRP), all of which Dr. Campbell can provide.
"The most important factor in determining success of treatment is the proper diagnosis of a patient's alopecia. Every patient deserves a specialized treatment plan. There is no need to stress out about your hair loss alone — come see the experts and let us help you," encourages Dr. Campbell. She is even working with another dermatologist to develop an oral supplement to treat alopecia that will be available this summer.
The good news is hair loss often improves if correctly diagnosed and treated by an experienced dermatologist. See one of ours today!
Lauren Campbell, MD, FAAD

Jennifer Hau, MD, FAAD

Selina Hamill, MD, FAAD

Sharon Kim, MD, FAAD

Tara Akunna, MD, FAAD
---
CONTACT
27700 Highway 290
Suite 490
Cypress, Texas 77433
(281) 895-3376
CypressDermatology.com