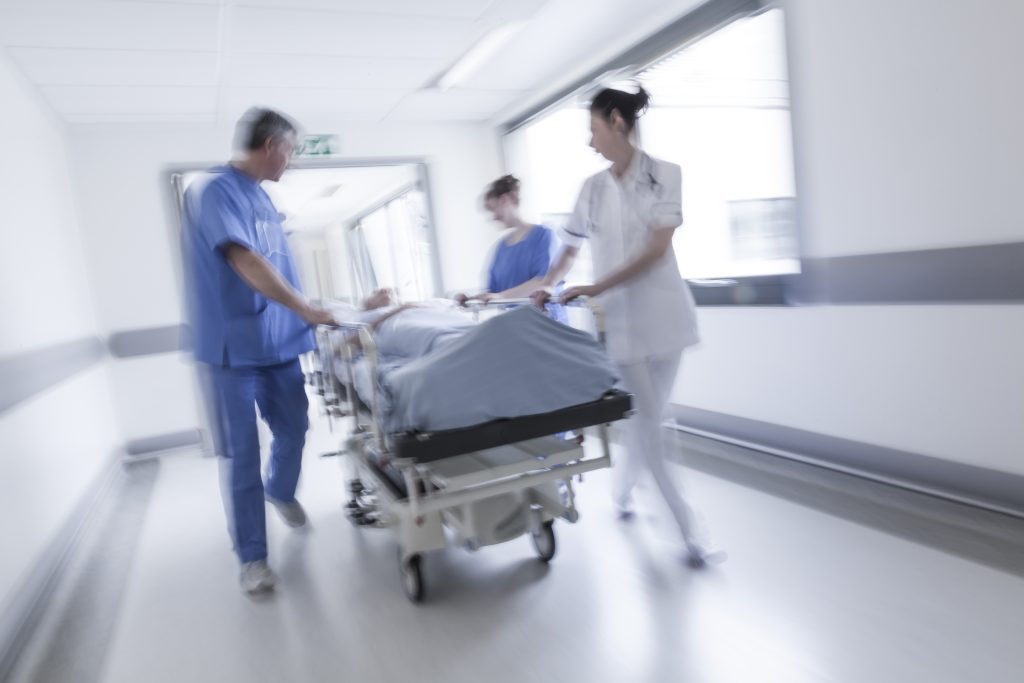 Story by Mimi Greenwood Knight
Each year in the state of Texas, nearly one in every two people end up making a trip to the emergency room. Surprised? Since there's a 50/50 shot that this could be your year, it's important to consider which ER you'd prefer long before an emergency occurs. Knowing something about each ER in your area is a good idea. If you're involved in an accident close to home, you'll want to know which ER offers the best trauma center. If you suspect you're having a stroke, the closest ER with stroke certification is your best bet. Of course, if your condition is life-threatening, whichever ER you can get to the quickest may well be your best option.
If you're on the way to the ER in an ambulance, the Emergency Medical Technicians (EMTs) on duty can make the call. EMTs in an ambulance situation are trained to know enough about your medical problem to know where to take you. In a true medical emergency, let them decide. But when the situation isn't life or death, it's good to know your options and your preferences beforehand, in case they ask you. (Keep in mind that EMTs often have access to information you don't, such as which hospitals are already overcrowded and not accepting new emergency patients.)
Because you may require hospital admittance after an emergency, find out with which hospitals an ER has transfer agreements, then ask your doctor if this is a hospital where he or she has privileges. While you're at it, ask what ER the doctor uses for their own family. You'll also want to know about transfer hospitals because while your insurance must cover emergency care no matter where you're treated, your health plan may only cover (or fully cover) follow-up care at an in-network hospital.
Pay attention to the good and bad things you hear about the ERs in your area. Do people complain about their wait times? Their bedside manner? Healthgrades.com and ConsumerReports.com are both good places to find patient reviews. Consider freestanding ERs, as well as traditional hospital-based ones. The former is often a good choice because of shorter wait times and are equipped with everything a hospital-based ER offers. But be sure you know their hours of operation before you head that way. While some are open 24 hours a day, 365 days a year, not all are. Don't waste precious time driving to a freestanding ER that's closed.
If possible, look for an ER with physicians on-site who are board certified in emergency medicine. Their absence is not automatically a deal-breaker, though, since this is a fairly new certification. Does the facility you're considering have on-site diagnostic X-ray, CT scan, laboratory services, MRI, and ultrasound? Though you might not expect it, patient outcomes are often better at the busiest emergency rooms, particularly for patients with life-threatening conditions.
Keep in mind that different ERs rank differently in the quality of care they deliver. So don't be afraid to do a little research. This is one time where you'll hopefully never need the information you're gathering. But should an emergency occur, you'll be equipped to make a well-informed choice.