Home Work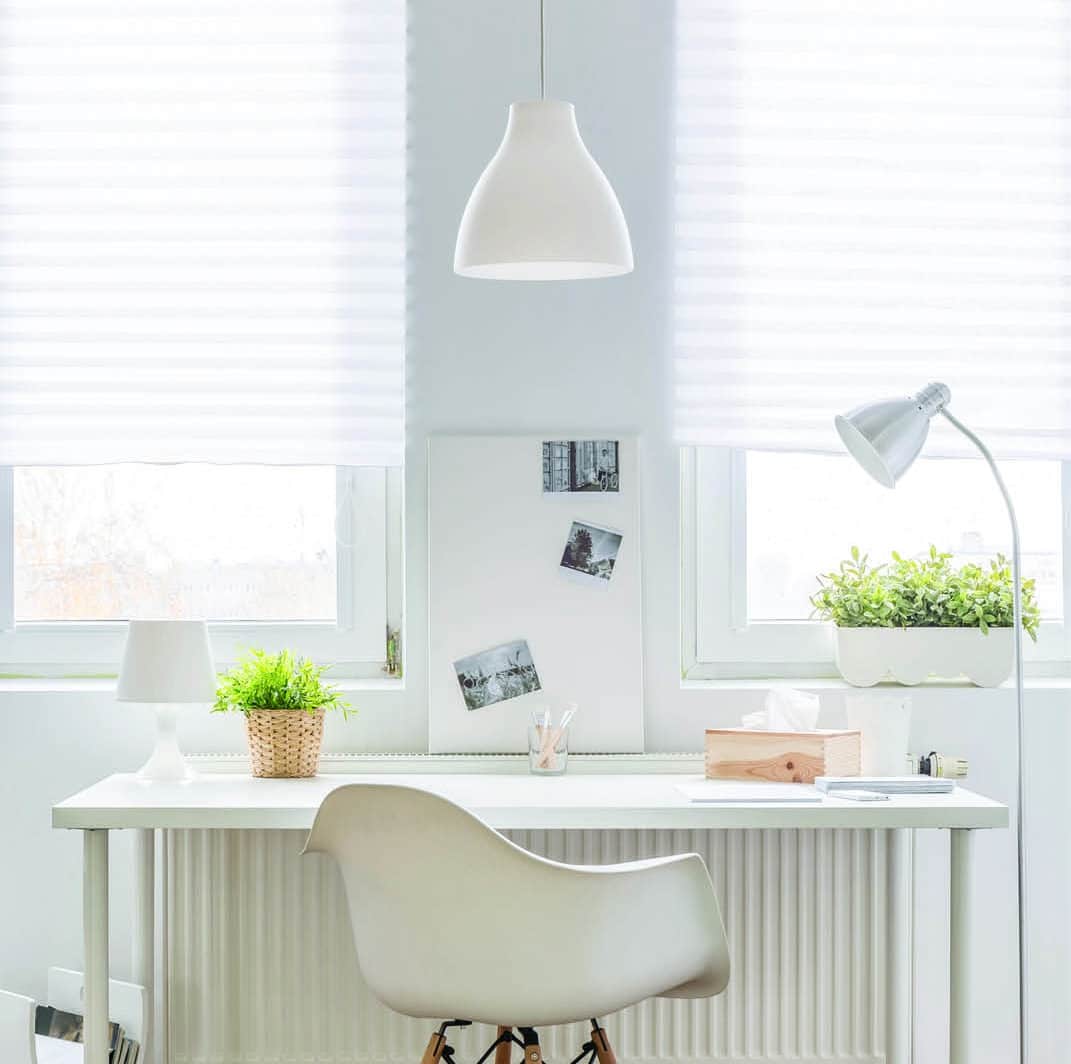 There are countless benefits to working at home, not the least of which is the opportunity to design a work space that's as beautiful as it is efficient.
Allocate a Space
If you're lucky, you have more than one location to choose from for your home office: a spare bedroom; a seldom used dining area; an attic. Look for a space where you can "switch off" work at the end of the day. A room with a door is ideal. Spend about a month working in any potential area before you make things permanent. This way you can assure it's not too hot or cold, too noisy or quiet, too dark or light, too near family distractions or too far away from family responsibilities.
Decorate
Since you may be spending as much time in here as in the rest of the house, give design the same attention you would elsewhere. But don't get too cutesy. Sure, all those ideas you see on Pinterest are adorable, but how will that tiny vintage desk look piled with papers and what will those upholstered dining room chairs do to your back when you're working in them 40 hours a week? That bright red paint might look great on the wall behind your desk, but what's all that stimuli going to do to your eyes (and your sanity)?
Stick with an ergonomically-wise desk and neutral wall color, but incorporate fun splashes of color into the rug, or on pillows atop a comfy sofa or chair where you can take reading or thinking breaks throughout the day. Include personal mementos and pictures you can switch out from time to time. And introduce homey touches you couldn't get away with in an office cubicle, such as scented candles or an essential oil diffuser, a white noise machine, or a sound system with work-conducive music. Mozart, anyone?
Lighting
Don't stick your desk in a dark corner that's not much better than a gloomy cubicle. Position it instead parallel to a window where you'll enjoy ambient light and a nice view when you take a break from the computer screen. Reduce stress with a bird feeder or butterfly-friendly plants outside the window. Overhead lighting can be harsh. Opt instead for some attractive lamps, for darker parts of the day.
Storage
To mix the elements of home and business, forego traditional filing cabinets and opt for magazine racks, children's library-style display shelves, or an attractive bookshelf with artful accents. If the room has a closet, trick it out with a shelving system, banish the printer inside, and run power strips to corral unruly electronics cords.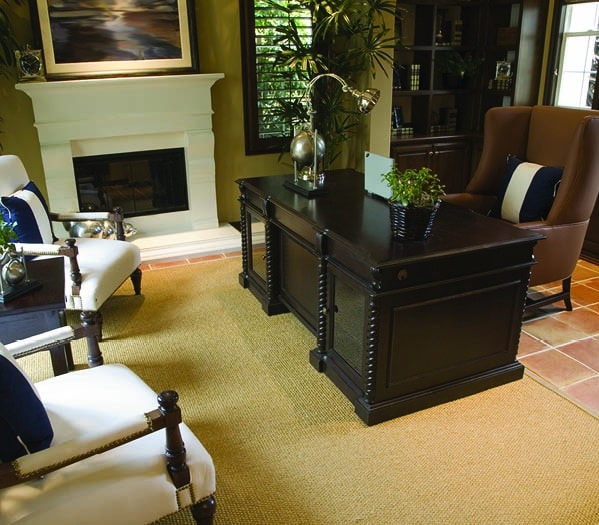 Stock
Keep enough pens, scissors, paper, stamps, etc. at hand, so you're not darting in and out of the office, throughout the work day. Consider a coffee maker and small fridge for beverage breaks, but draw the line at eating lunch at your desk. Even with the world's most attractive and effective office, periodic breaks are important.
Opt to Stand
A new home office is a do-over. With recent research condemning too much sitting, why not design your new office with a standing desk? Even if you include two desks—a standing one plus a traditional sitting one—you'll at least be minimizing the time you spend on your backside each work day.
Ergonomically Speaking
If you're going to splurge in one area of your home office, make it on a chair that feels good for hours on end. Then make these adjustments for a body-friendly work environment.
The top of your computer screen should be at eye level or a little below. That way, as you scan down the screen, your eyelids will naturally close a bit and moisten, which can reduce eye fatigue.

Your keyboard should be positioned so your forearms are parallel to the floor and you're not reaching up or bending down to type.

Your chair should be adjusted so that your feet rest firmly on the floor—or a footrest, if you're short—with minimal pressure on the backs of your legs.
Office Life Hacks
Enclose a piece of clear glass in a pretty frame and hang it against a white wall for an elegant dry-erase surface for brainstorming and must-see reminders.

Designate one location, such as a repurposed bedside table, to keep cell phones, camera batteries, iPods, work phones, laptop batteries, and other gear charged and at hand without cluttering your desk.
By Mimi Greenwood Knight