Unlocking the unlimited potential of your home's most underutilized space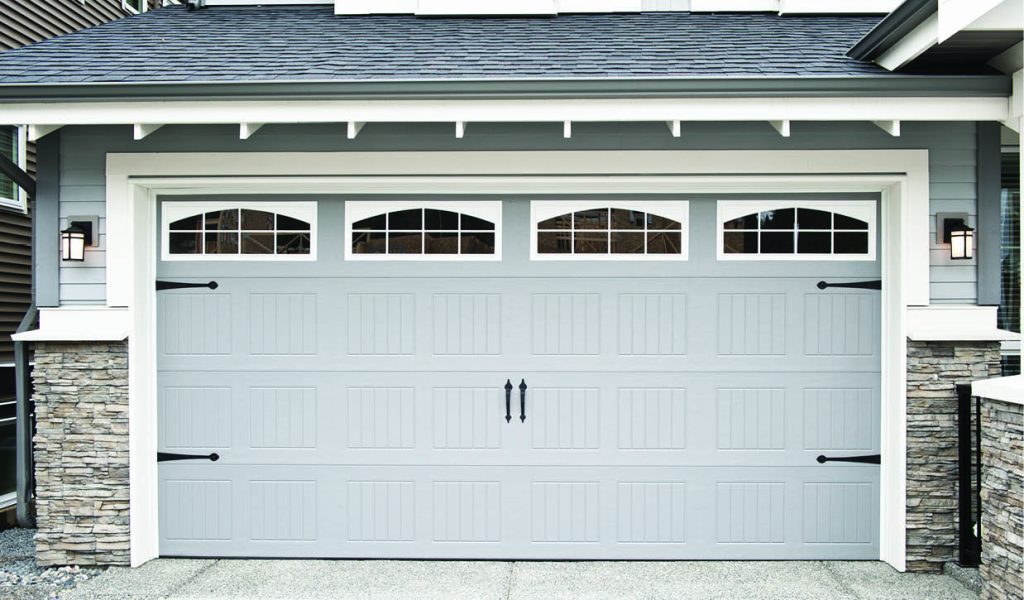 You don't need to be the do-it-yourself type to get going on that garage project you've been daydreaming about. Garage renovations, in particular, are ripe with possibility. And today you have options besides just parking your cars, lawn tools, and workbench. Take a moment to kick your imagination up a notch. No need to settle for standard accommodations when innovative alternatives exist. In fact, home improvement websites like Houzz.com and others exist to help you find the ideas, motivation, and tools to take your garage from ordinary to amazing faster than you can say man-cave.
Consider a hybrid hangout everyone can enjoy. Even close-knit families can use all the space they can get. With some fresh changes, a dark, dirty garage can be transformed into a bright, multi-purpose space for everyone to enjoy. Take into account the interests of individual family members and create mixed-purpose hubs within the garage. One area could double as an innovation station for an inventor-in-the-making as well as a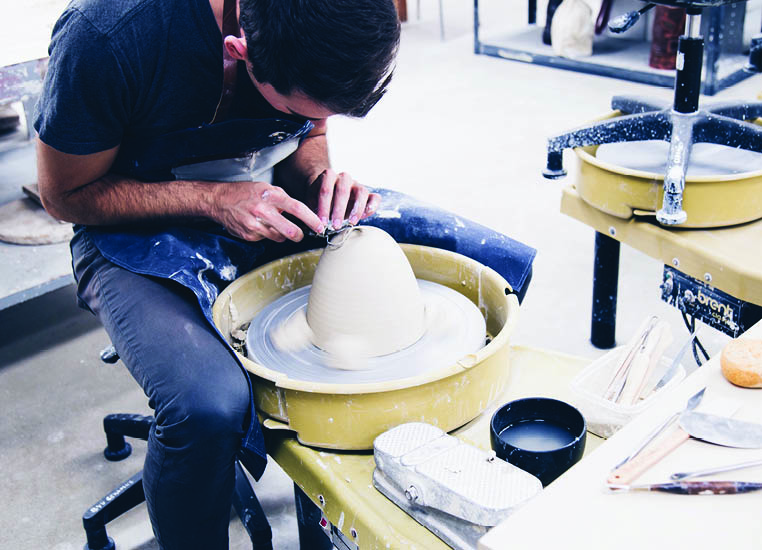 creative corner for artistic types wanting to make messes or tinker with tools and materials. Skylights are an interesting alternative to ensure lighting is bright. A crisp coat of white paint on the walls can also really wake a space up for creating.

Another area of the garage could do double-time for the workout buffs and gamers among you. A rowing machine, mini trampoline, dumbbells, and even an old-school punching bag all make good options for indoor fitness pursuits. Install a flat-screen television on a swivel mount and bring out the Kinect for Xbox. Throw down a rug and toss in a comfy chair or loveseat, and you've got a workout-slash-gaming-station-in-one. Even a vintage arcade game tucked tidily in a corner can get you moving. If space permits, a ping-pong table is another good way to get exercise while having fun at the same time.
But garage doesn't have to mean grunge. What once was originally intended as a workshop for car repairs and storage can be readily transformed into a more sophisticated space for relaxing or delving deeper into a hobby. If you're looking to go above and beyond for maximum wow-factor, think outside the garage and consider these opulent options.
One unique variation is to transform your garage into a spa getaway right in the comfort of your own home. Think massage chair, a hot tub to soak in, and a stereo system with mounted speakers to help create a relaxing mood. Some folks might even go for a dry sauna and massage table. Add cabinet space for robes and towels. Changing out lighting fixtures, painting the walls a warm, calming color, and putting down real stone or tiled floors will result in a Zen vibe. Don't forget the candles and incense.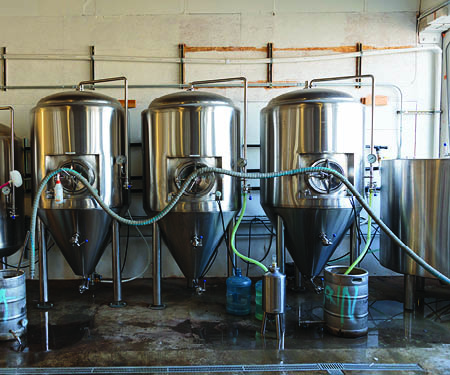 Another popular trend is a craft-brewery conversion. This scheme is especially distinctive in that it allows for the possibility of a hobbyist to take their passion to the next level. According to HouseLogic.com, home brewers are legally allowed to produce up to 200 gallons of brew in households of two or more people. Once the right equipment is in place to get the brewing started, you can focus on the finishing touches. These might include a mini-bar to entertain guests, installing taps at the bar for direct-from-the-keg freshness, stained concrete or wood floors, and wood beams on the ceiling to add real pub warmth. If you really want some eclectic flair, devote a portion of your brewery pub to shelve your favorite hardbound books and other interesting reading material to impart a highbrow vibe. Even an antique desk would blend in well and add literary authenticity. Of course, no brewery would be complete without the requisite sound system and mounted flat screen television for game watching.
Beer not your thing? Reimagine your garage as a wine cellar. With some classic upgrades such as wood floor installation, proper wine storage racks, an assortment of wine glasses for tastings, and a thermostat for temperature control, your garage can be repurposed into a wine storage and tasting facility worth envying. But why stop there? Having a refrigerated unit on hand for proper food pairings would offer a real wine-lovers experience. Add a walk-in humidor to let the neighbors know you mean business. With an upscale-inspired selection of wines, tasty treats, and cigars, why would you ever need to leave the house?
Freestanding Garages Have Potential, Too
Detached garages are not to be discounted. Although not as common these days, they are definitely ripe for repurposing. Here are two innovative inspirations to entice you.
Give the greenhouse garage a go. With a simple Internet search, you'll discover plenty of online workshops and ideas to help you transform a detached garage into a greenhouse that grows. Things to consider are insulation for the walls as well as humidity, temperature, and ventilation controls. Adding a water source is a no-brainer, but with added moisture in the environment comes the need to protect the structure against mold and water damage. Consulting with an expert is the easiest way to learn about mandatory modifications. Most importantly, though, is available light for the plants inside the greenhouse. Insulated glass, retractable skylights, and even artificial lighting are all popular options.
Forget just giving your guests a room. Convert your detached garage into an all-in-one apartment for houseguests—and increase your property value at the same time. Quaint cottage charm can't be beat, and is a perfect possibility for the remodel of a small adjacent space to your home. Double check homeowners' association or city codes for restrictions and permit requirements before you begin. Once confirmed, you can get going on your redesign by augmenting with insulation, electric service, and full plumbing for a small kitchen area and bathroom. Finish out the flooring with wood planks or cozy carpeting. If the ceilings are high enough, designate an upstairs area with a sleeping loft to completely transform your freestanding garage into a humble abode. Final touches might include salvaged lockers for eye-catching storage space and a bona fide wood-burning stove for wintertime warmth.
By Amanda Blair