A Waxahachie Lake House That's Built to Bring Family Members Together
Architecture, interiors, and landscape by Mark Odom Studio
Photography by Dror Baldinger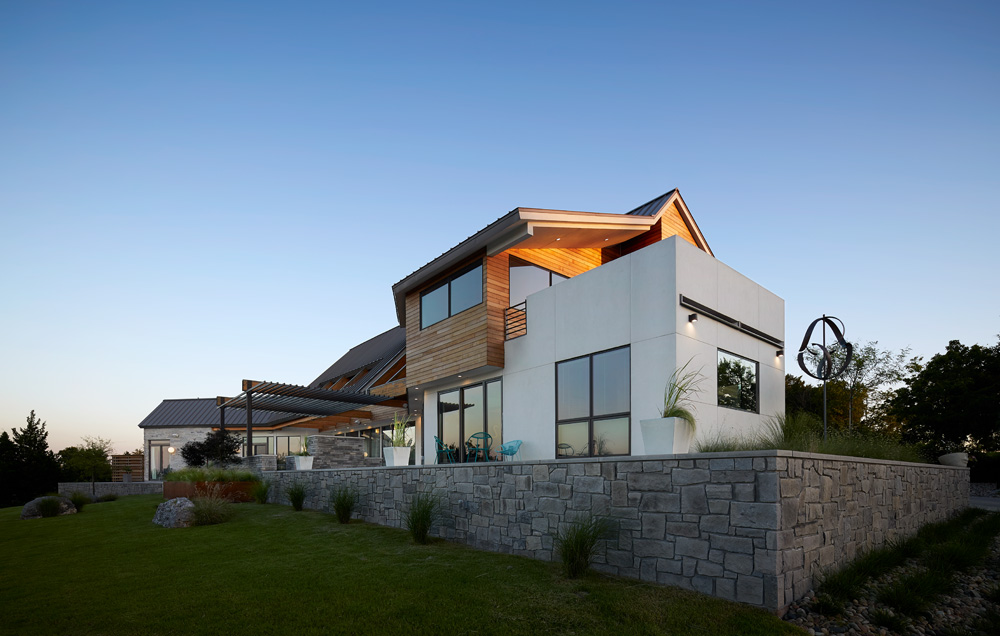 Big Picture
This atypical modern home was designed to be unlike any place the owners had lived before, with their background calling for deep country roots and to be a space for family gatherings with plenty of exterior views.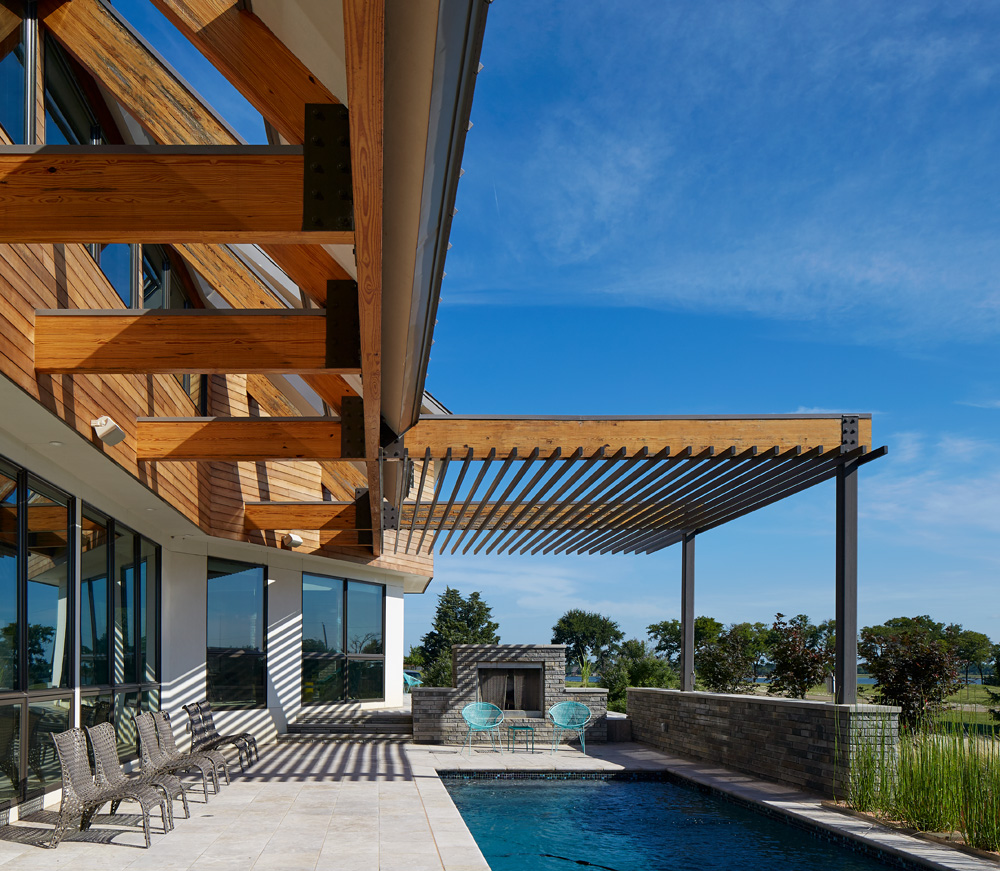 By the Water
The modern vernacular of the home takes advantage of the lake views and natural landscape, while also bridging the exterior and interior, such as with this partially covered patio with pool and outdoor fireplace.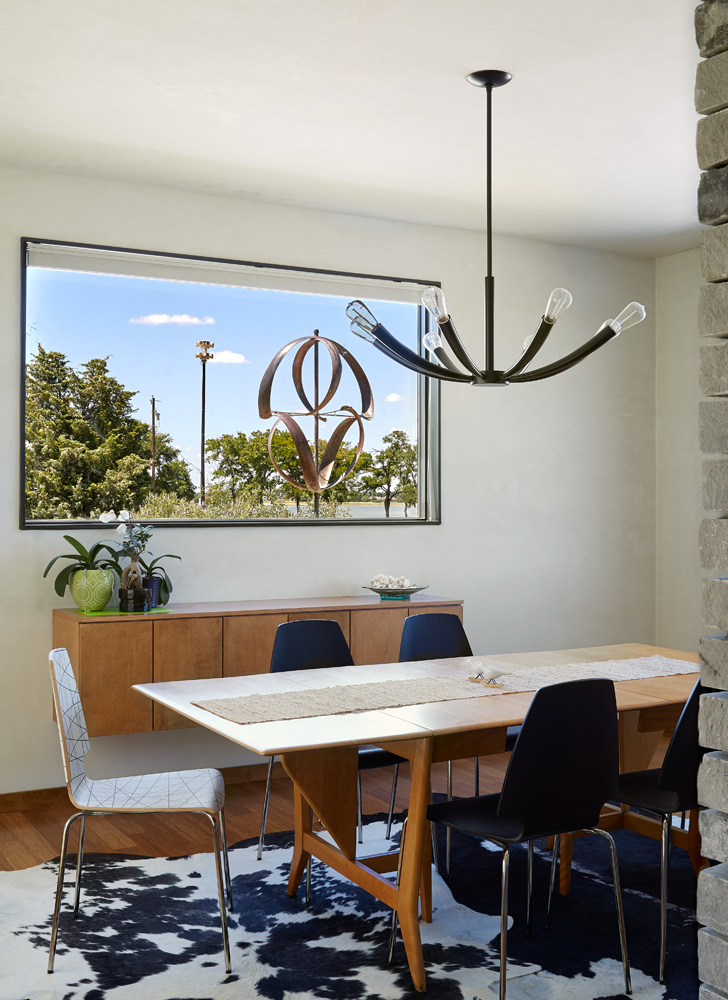 Around the Table
Creative interior touches like a floating cabinet and unique lighting fixture in the dining area turn even conventional spaces into areas that feel creative and personal.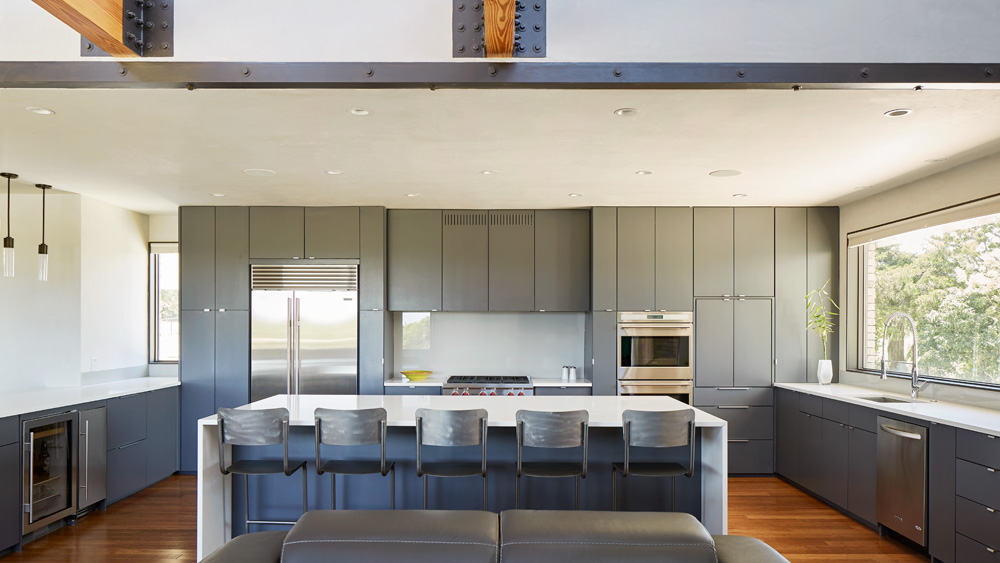 What's Cooking
A large, open kitchen just off the living area can easily serve as the center of attention, and features stainless steel built-ins that match the cabinet pulls and brushed metal bar seating along with a large window above the sink.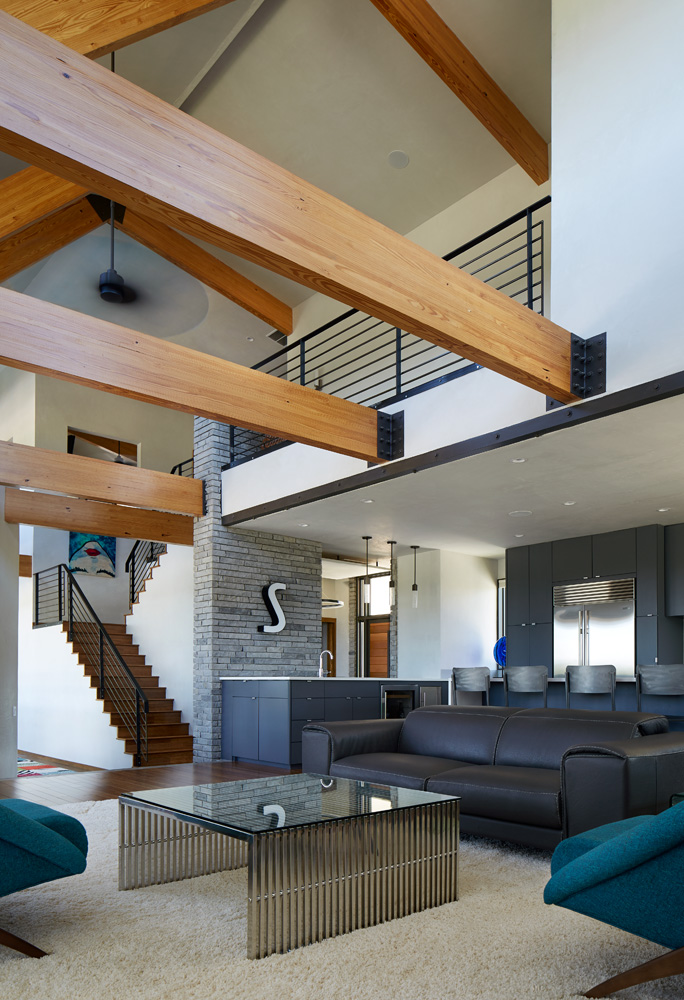 Have a Seat
The home incorporates a wood structure reminiscent of a barn, stretched out along the long and narrow site so that each room in the home can have its own views both within the home and beyond.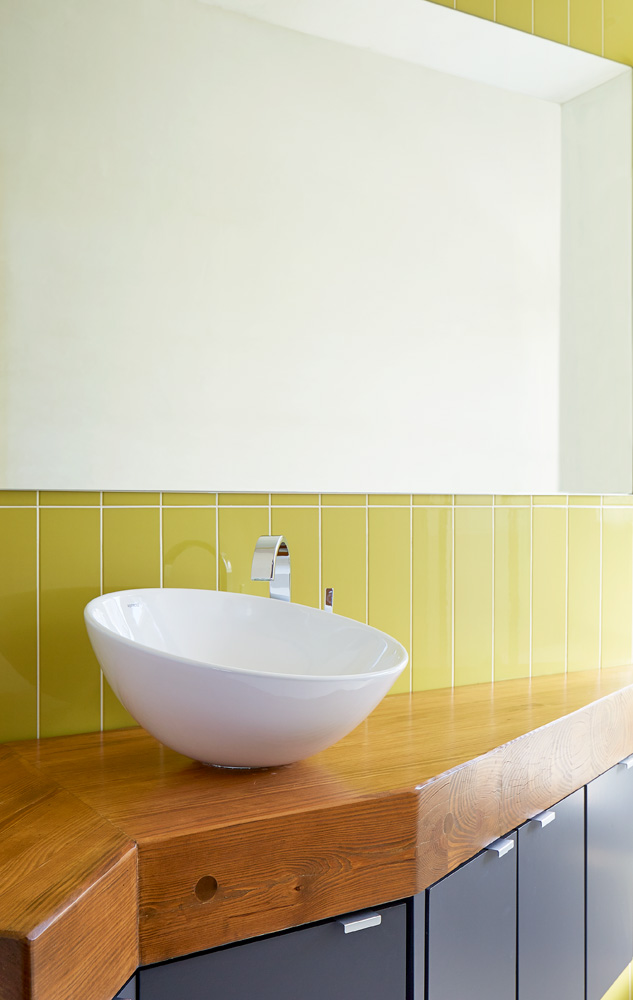 Relax and Refresh A bright pop of color in the bathroom pairs nicely with a thick wood block countertop and a modern bowl-style sink with unique fixtures.
About the architects:
Mark Odom Studio designs environments, both inside and out, that reflect the unique vision of each client they serve—collaborating with those who are interested in exploring new solutions to old problems, and working closely and transparently from concept through construction on every project. MarkOdomStudio.com
Architecture, interiors, and landscape by Mark Odom Studio
Photography by Dror Baldinger