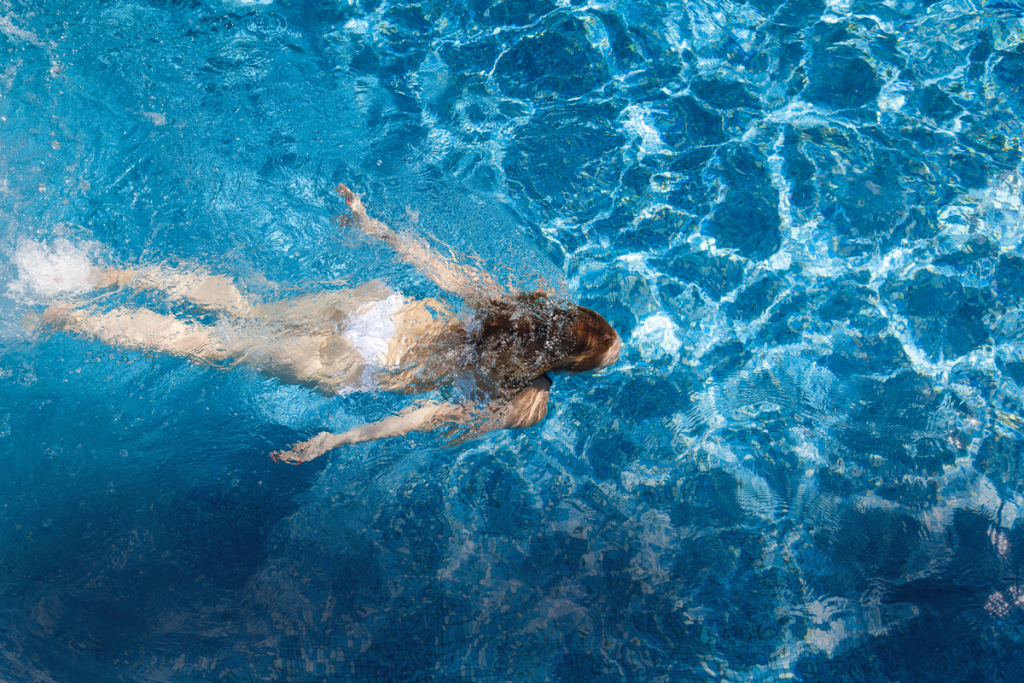 By Amanda Blair
With families spending more time at home over the past year, many homeowners are considering upgrading their outdoor spaces with a pool. Some are building from scratch, while others are updating their existing pools. If you are thinking about installing a custom pool, you can get closer to this dream project with conscientious planning. If your route is renovating, a similar systematic approach can be helpful as well.
Building Basics
Think about how you will use the pool. There are numerous reasons people want to install custom pools. They include exercise, recreation, physical therapy, and water safety instruction.
Focus on size and depth. For instance, if your focus is exercise, you will want a long section with parallel ends so that you can swim laps. Include a straight area of at least 25 yards and at least 4 feet deep if someone wants to train for competition. On the other hand, if your primary concern is recreation, the shape can be more creative.
Specify the location. Create a string outline of the perimeter of your future pool on the grass. Pay attention to how the sunlight and shade form in that area throughout the day.
Research pool pumps. The size of your pool will help determine how frequently you want to run the system. Regardless, the pump should be strong. You can perfect the duration and speed of operation with a variable-speed variety.
If you are renovating your pool, cosmetics are often the initial focus. However, you may want to consider updating the pool's equipment too. When you bring in a contractor to renew your pool, discuss what it would cost to invest in an energy-efficient pool pump and filter. Also, consider a solar-powered heating system.
Make a Splash by Optimizing Water and Extras
According to Healthline, installing a saltwater pool (or converting, if renovating) can positively impact asthma and allergies. Consumers have also noted that it has a milder smell than a traditional chlorine system. Additionally, saltwater pools are touted for being easier to maintain. The upfront cost of these systems is typically higher. However, over time, you could make up some of that expense with reduced maintenance.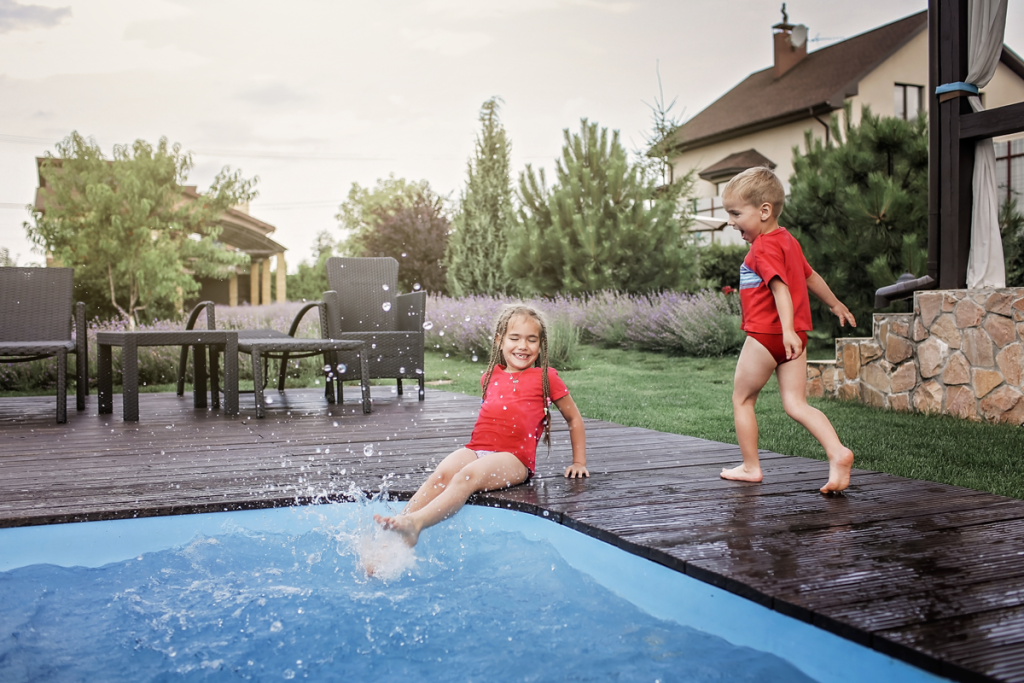 Saltwater pools are not the only option for replacing a chlorine system, though. Mineral pools are praised for being even gentler and easier to maintain than the saltwater variety.
Along with the choice of water, mull over what add-ons or amenities you might want to include — if building new, adding features could mean adjusting the pool location to accommodate your choices. Features such as bubblers, waterfalls, and lighting could be incorporated into your current plan. However, fire pits, outdoor kitchens, and pizza ovens will require more forethought. Be sure to layout where you expect your spa to go as well.
A swimming pool project is a big decision, whether you are building new or renovating. It requires preliminary research for the best results. Once you have a better sense of what you want, you can start getting estimates. Then adjust your dream installation or renovation to meet your budget.