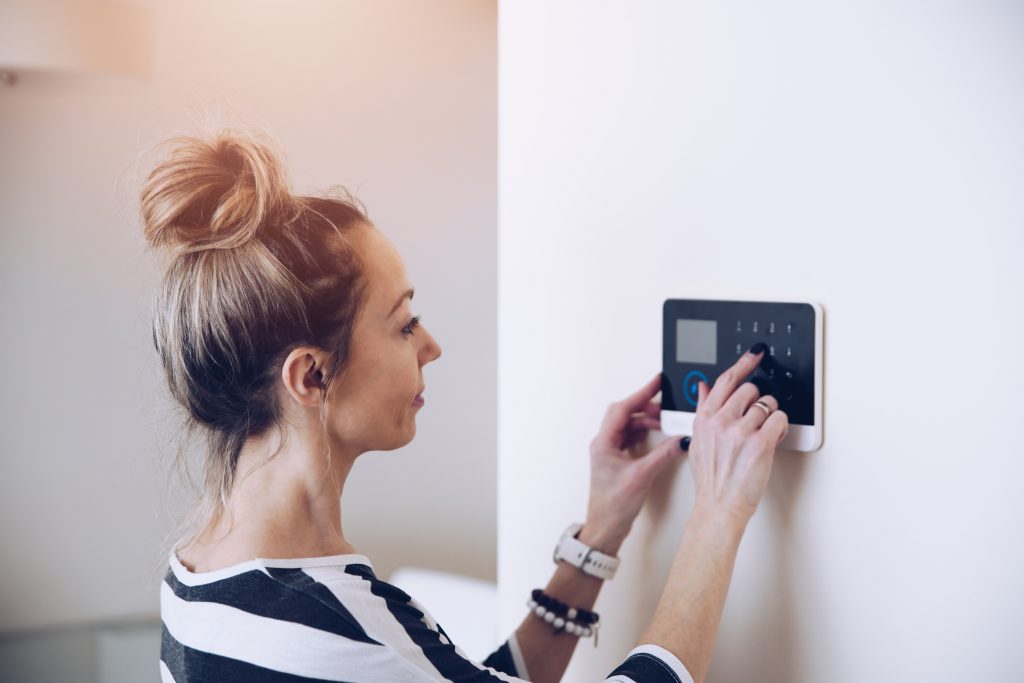 By
Audrey Sellers
---
Your home should feel like the safest place in the world. It's where you spend time with loved ones, share laughter, and create memories. If you want peace of mind that your family and property are safe, a home security system can help.
About one in four Americans use a home security system, according to U.S. News & World Report. These systems may be unmonitored or monitored, and they may run the gamut from wireless cameras and video doorbells to 4K image sensors and video analytics.
You could set up your home security system or get it professionally installed, which can be ideal if you're not particularly handy or tech-savvy. With professional installation, you can kick up your feet while a home-security expert sets up your system. Many security companies offer same-day installations and the peace of mind that it is done right.
Wondering what kind of home security options are out there? Here's a breakdown of some of the available products. Pick and choose what suits your home security needs best.
Entryway sensors. When placed on doors and windows, sensors will alert you immediately if one opens when it shouldn't. You can choose from wireless and wired sensors, with variations between contact sensors, glass-break sensors, and motion sensors.
Security cameras. These cameras may be mounted inside or outside your home, and you can choose to record continuously or only when motion is detected. Some cameras may feature two-way voice, mobile access with live streaming, pan and tilt, and a smartphone app that activates features, including a siren on the device.
Floodlights. Potential burglars can't sneak around in the shadows if you install security floodlights. Typically motion-activated, these lights feature super-bright LEDs and can be mounted quickly. Some floodlights include a built-in siren and may double as security cameras.
Three Considerations When Choosing a Home Security Company
Once you have an idea of the type of security system you want, it's essential to evaluate different home security companies. Some things to consider include the following: