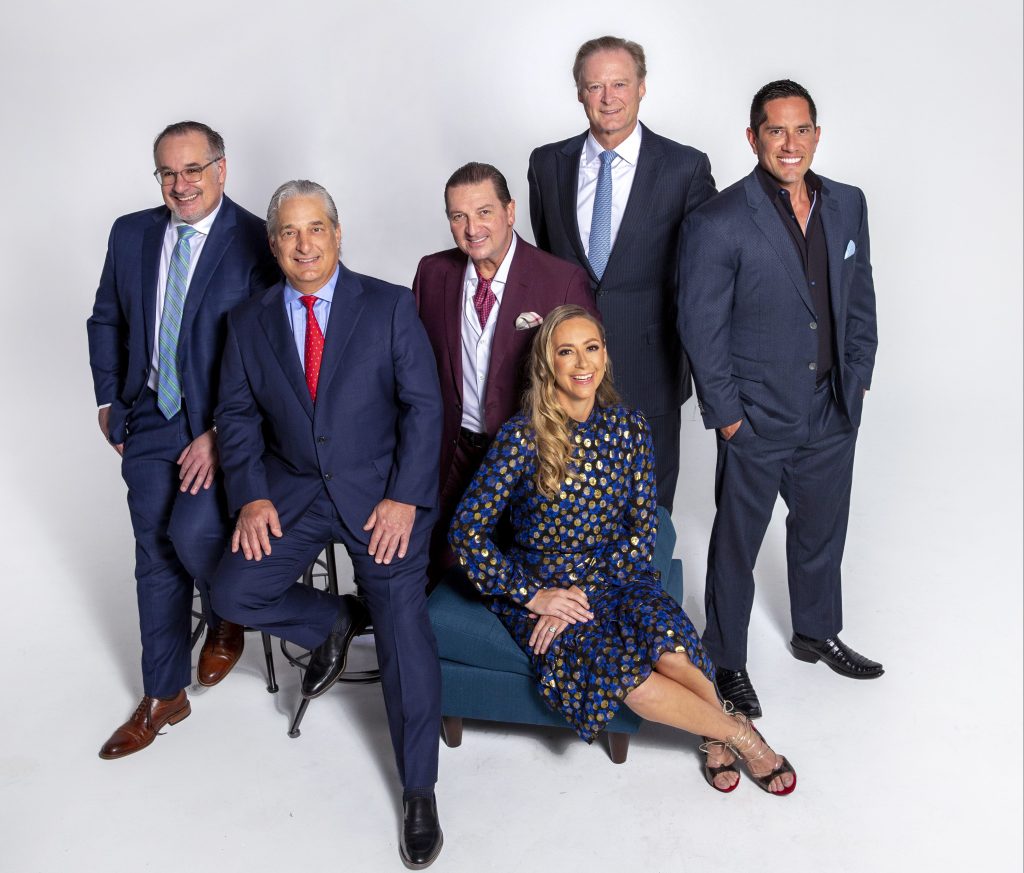 By
Annette Brooks
---
Expect extraordinary patient care and stunning, natural-looking results when you choose the Aesthetic Center for Plastic Surgery(ACPS), Texas' largest private plastic surgery practice. A leader in plastic surgery and aesthetic services for 27 years, the collaborative team of board-certified plastic surgeons are at the top of their game, loved by their patients, and well-respected by their peers.
Renowned for excellence, ACPS provides leading-edge surgical and nonsurgical services, and its team stays abreast of the latest techniques, products, and technologies. The plastic surgeons develop highly customized, comprehensive treatment plans and, when appropriate, use advanced digital imaging during consultations so patients can visualize potential results before surgery.
ACPS is also admired for its dedication to research and advanced education, including the ACPS plastic surgery fellowship program. To top it all off, the flagship center in Houston, built from the ground up for cosmetic procedures, includes an accredited on-site surgery center, first-class postoperative and overnight rooms.
Meet the ACPS Top Docs
Each plastic surgeon is board-certified by the American Board of Plastic Surgery.Visit MyBeautifulBody.com to read their impressive bios.
Christopher K. Patronella, MD, FACS, FICS – Award-winning, internationally acclaimed plastic surgeon and one of the world's foremost leaders in tummy tuck, body contouring, and corrective
breast surgery.
Henry A. Mentz, MD, FACS, FICS – Triple-board certified plastic surgeon recognized as a top doctor for his surgical excellence and for introducing innovative procedures and techniques to the field of aesthetic plastic surgery.
German Newall, MD, FACS, FICS – Consistently ranked as a top plastic surgeonin Houston, a recognized expert in large-volume liposuction,and for innovative use of fat grafts for buttock enhancement and fat transfers to the body.
Paul F. Fortes, MD, FACS, FICS – Double board-certified plastic surgeon known as a top surgeon in Houston and across the U.S. for his astounding work in body contouring, rhinoplasty, facial procedures, and breast augmentation.
Rolando Morales Jr., MD, FACS, FICS – Known for his amazing surgical resultsfor the breast, body, and face, he specializes in breast augmentation, Brazilian butt lift, buttock augmentation with
implants, abdominoplasty, and the Mommy Makeover.
Kristi Hustak, MD, FACS, FICS – A gifted plastic surgeon known for creating breathtaking results, she is also an authority on female genital rejuvenation and has developed several innovative techniques in the field.
Abigail Rodriquez, MD – A two-time winning Texas Super Doctors Rising Stars. Patients enjoy her trusting and gentle demeanor, and how she empowers them with information, creates customized treatment plans, and delivers exceptional results.
Call today to schedule a consultation. Visit MyBeautifulBody.com for more information. Financing options are available to qualified patients.
Facelift

Neck Lift

Brow Lift

Rhinoplasty

Mommy Makeover

Brazilian Butt Lift

Body Contouring

Breast Enhancement

Tummy Tuck

Liposuction

Vaginal Rejuvenation

Injectables

Skin Rejuvenation

Nonsurgical Fat Reduction

Hair Loss Solutions

Medical-grade Skincare Products

And More
---
CONTACT
12727 Kimberley Lane
Suite 300
Houston, Texas 77024
4400 Post Oak Parkway
Suite 300
Houston, Texas 77027
4800 West Panther Creek Drive
Suite 200
The Woodlands, Texas 77381
(713) 987-3230
MyBeautifulBody.com