John Oats, Matthew Sweet, Jeffrey Steele, Mary Gauthier, Chuck Cannon and more are among the co-headliners for the fifth annual event along Florida's Gulf Coast in South Walton
By Abby Hoeffner
The 30A Songwriters Festival will heat up Florida's Scenic Highway 30A once again, January 17-19, where writers who perform their own music and performers who write their own songs meet for a weekend of moving melodies, powerful vocals and compelling lyrics throughout the northwest beach neighborhoods of South Walton, Florida.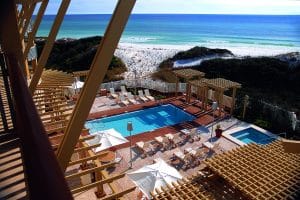 This year the festival features more than 150 artists in 25 venues. Representing diverse styles ranging from folk and country to rock and blues, the line-up features nationally-acclaimed songwriters and musicians.
Jennifer Steele, executive director of the Cultural Arts Alliance of Walton County, said, "We are honored to feature talented artists from around the country who are generously supporting the CAA and our mission to grow the arts in Walton County and make it a destination for cultural and artistic excellence. South Walton celebrates a thriving arts community, and we are proud to showcase our local talent alongside nationally-acclaimed songwriters and up-and-coming artists to raise funds and awareness for arts education initiatives that benefit the children of Walton County."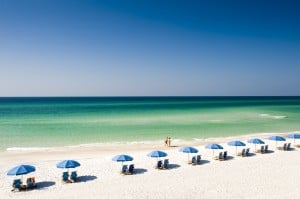 The combination of great music, beautiful seaside venues and delicious food has made this festival one that attracts return visitors year after year. Venues range from unique listening rooms to spacious outdoor amphitheaters. Each location is distinguished by its own individual vibe, ambiance, and musically-inspired stage artwork, and is situated amid the brilliant white sand beaches, turquoise waters and stunning architecture of Highway 30A. Don't be surprised to hear chart-topping hits soulfully sung by the artists who penned them reverberating across the shore. And you'll walk away with not just the performance, but the story behind the song as well.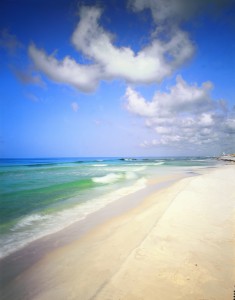 "The 30A Songwriters Festival has quickly gained a reputation among musicians as a forum for true songwriters to perform their self-penned songs as well as established performers to showcase their original compositions," said Russell Carter, 2013 30A Songwriters Festival chair and producer and owner of Russell Carter Artist Management. "We book artists with diverse musical styles. Our emphasis is the art of the song."
Festival weekend passes are now available. For more information on the 2014 30A Songwriters Festival, including a full list of artists, venues, accommodations and to purchase tickets, visit 30ASongwritersFestival.com.