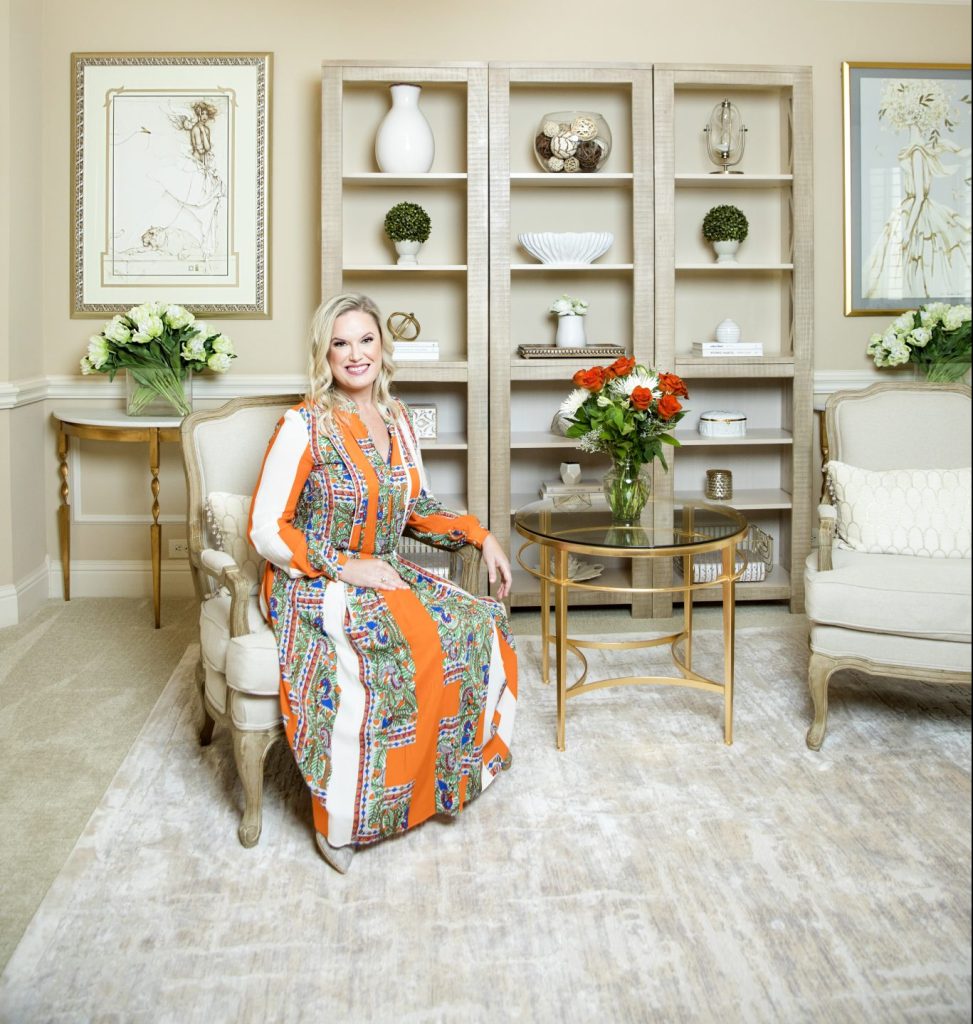 By
Annette Brooks
|
Photo
by
April Sanchez of Taylor Morgan Photography
---
Spring is an ideal time to create a home that lifts you up and reflects your personality, taste, and lifestyle. All it takes to get started is scheduling a complimentary consultation with Niki Johnson, the owner of Designs by Niki, Decorating Den Interiors. Her fresh, creative designs are customized to each client, and her friendly personality, flexibility, and attention to detail make her a dream to work with.
Designs That Tell Your Story
Niki says clients want their homes to reflect who they are and what they love. They also seek inspiration and look at what's trending today. "Pops of color are making a big comeback after a few years of monochromatic neutrals and minimalism," she shares. "We're doing splashy accent walls and decorating with colorful throws, pillows, accent chairs, art, and even sofas."
If you love the neutral look but want to add some spark, Niki offers customized accessories packages. "You can sprinkle color into your décor and change the mood and vibe of your space without a complete makeover," she explains.
Niki adds that textures and oversized accessories are in style. "I love going to Highpoint Market in North Carolina to see what's new. This year, accessories like large candle holders on a coffee table or kitchen island make a bold statement, and we're seeing more textures in sofas, rugs, and pillows — evolving from the bouclé fabrics that have been popular for a while."
Rewarding Experience, Results that Wow
Some clients plan to start entirely from scratch with a clean slate, while others want to include a few existing pieces they love or with sentimental value. Either way, Niki's designs flow effortlessly while also providing functionality.
As for new pieces, clients benefit from her affiliation with Decorating Den Interiors. "My clients enjoy access to one of the area's largest selections of luxury furnishings at reasonable costs while working within their budget," she says.
Niki's process also sets her apart. After your in-home consult, she'll create designs featuring different products and options and review them with you using 3D software. Going the extra mile, she brings a large monitor with her to your home, giving you an enhanced view of her proposed designs. She also brings lots of fabric samples so you can see the colors and patterns in real life and feel the different textures.
Love the Place You Call Home
Whether you want to decorate your outdoor living area, your entire home, an area of your house, a room, or a vacation home, call today and schedule a complimentary consultation with Niki.
---
Contact