Pop of C

olor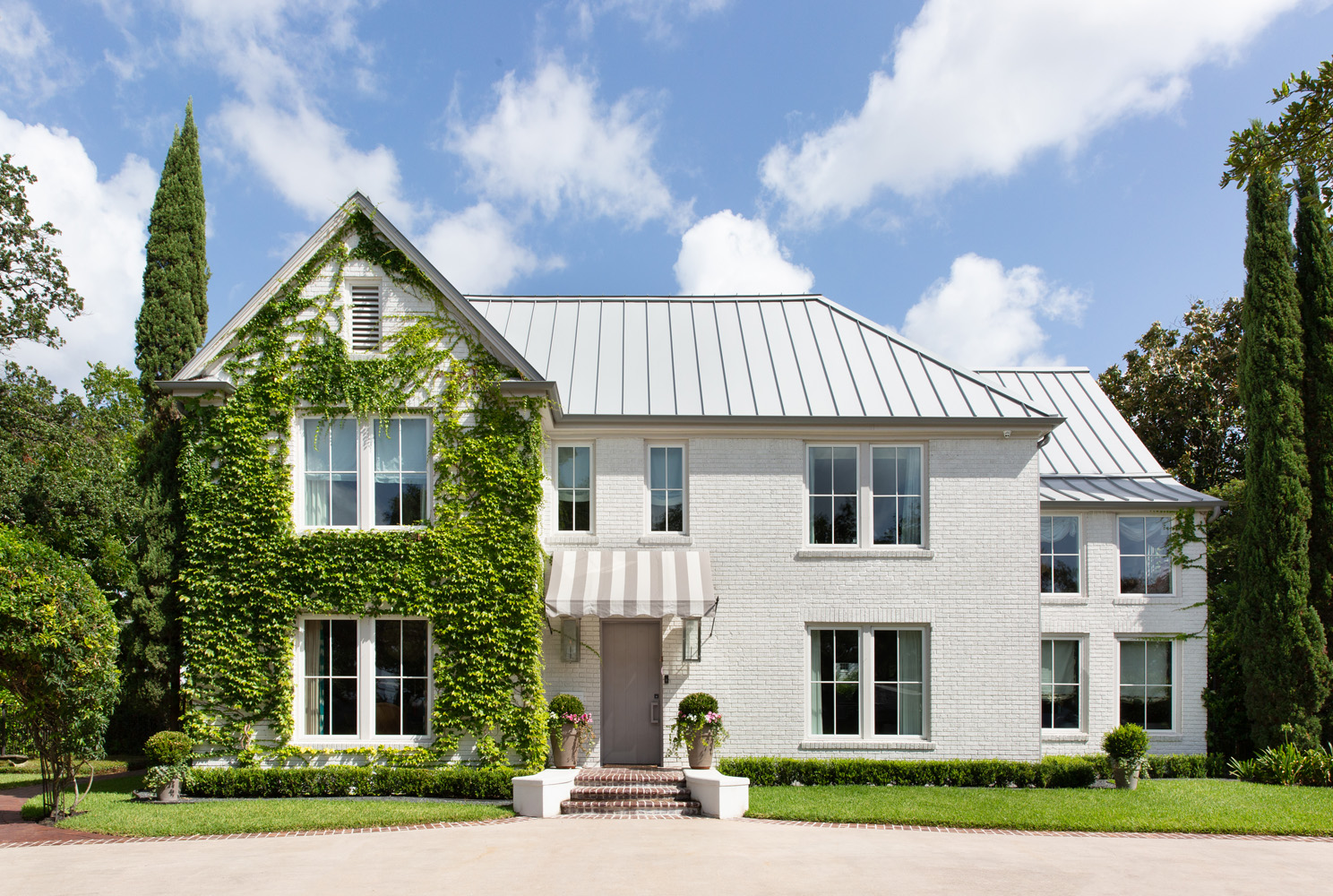 Natural Beauty
The simplicity of the white brick facade and neutral grey roof act as the perfect canvas for nature's colors to shine.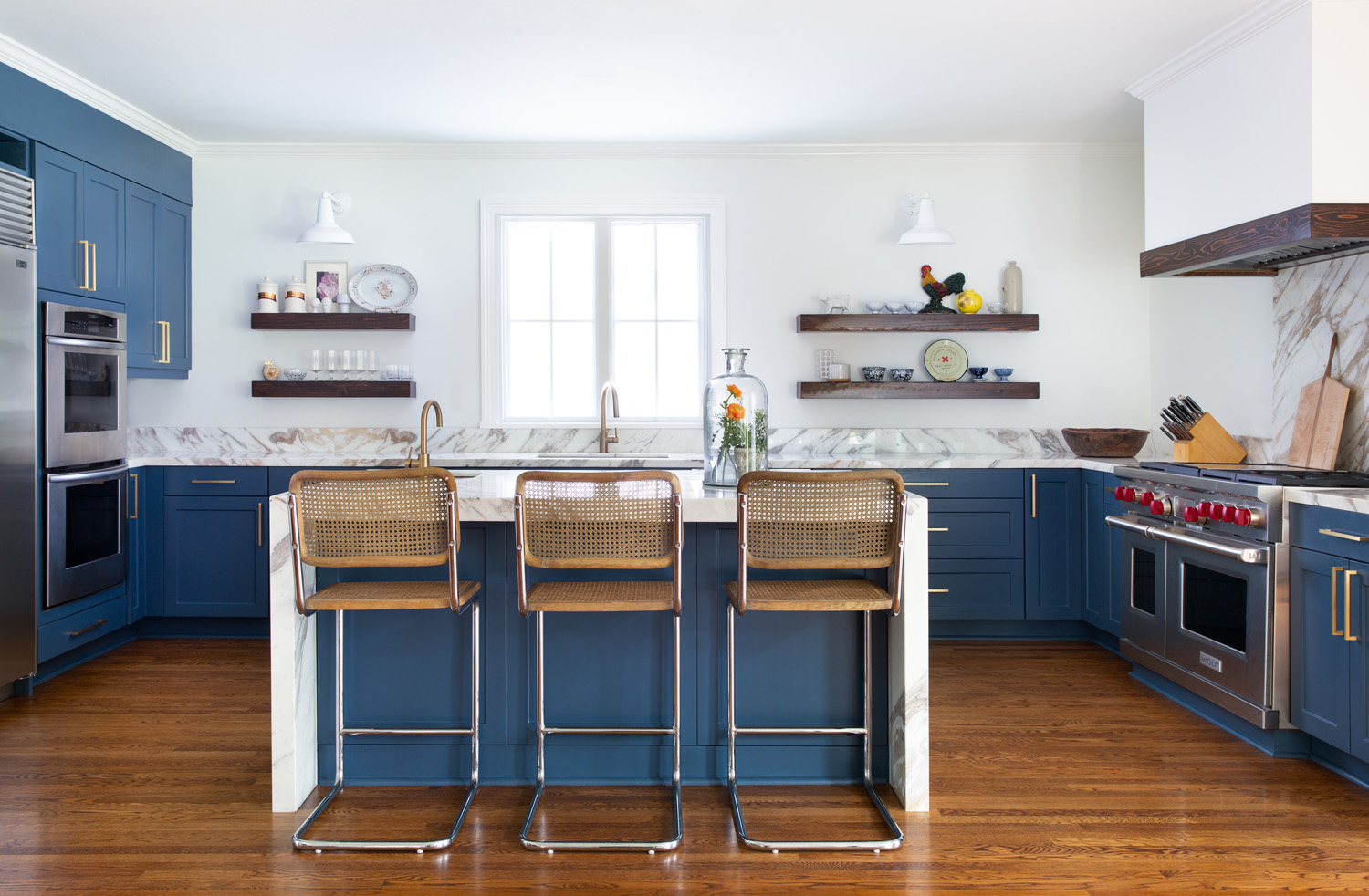 Mixing it Up
Bold blue hues and metal accents blended with marble and wood elements create an ideal space for culinary creations.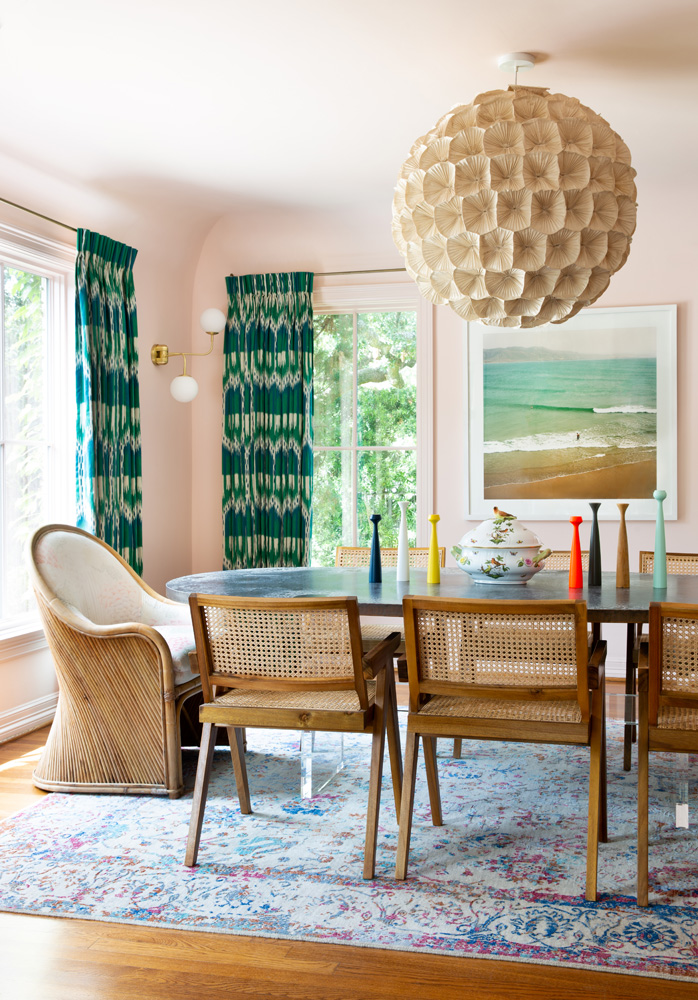 Beach on the Boulevard
Pastel tones, traditional touches, and modern pops of color form a peaceful feast for the eyes.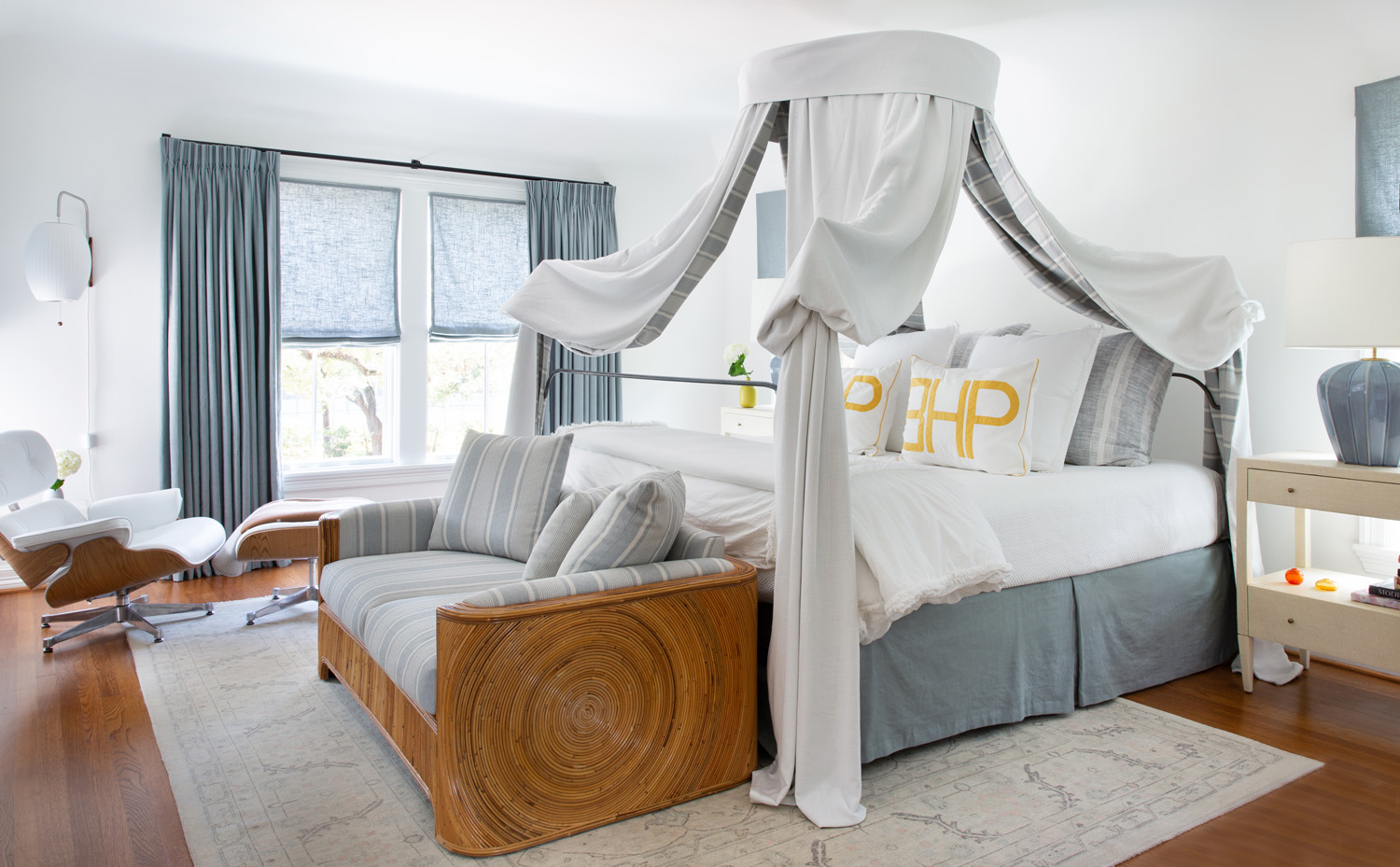 Blissful Boudoir
Great bedfellows are made with the marriage of cool contemporary tones paired with a classic Eames lounger.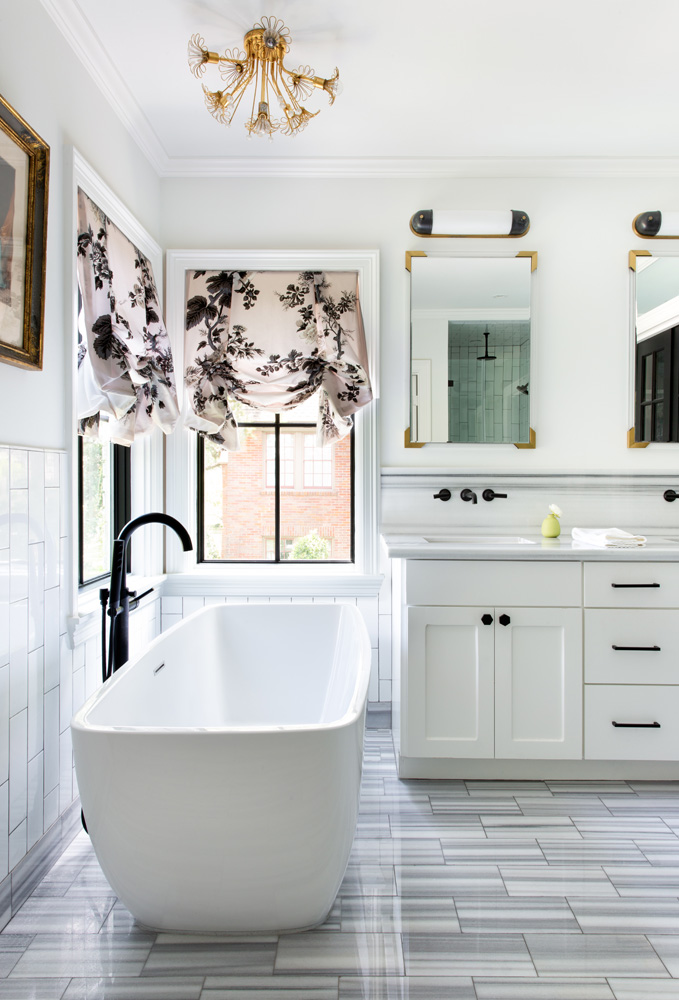 Freshen Up
Sunbathing takes on a new meaning in this modern bathroom that is filled with natural light.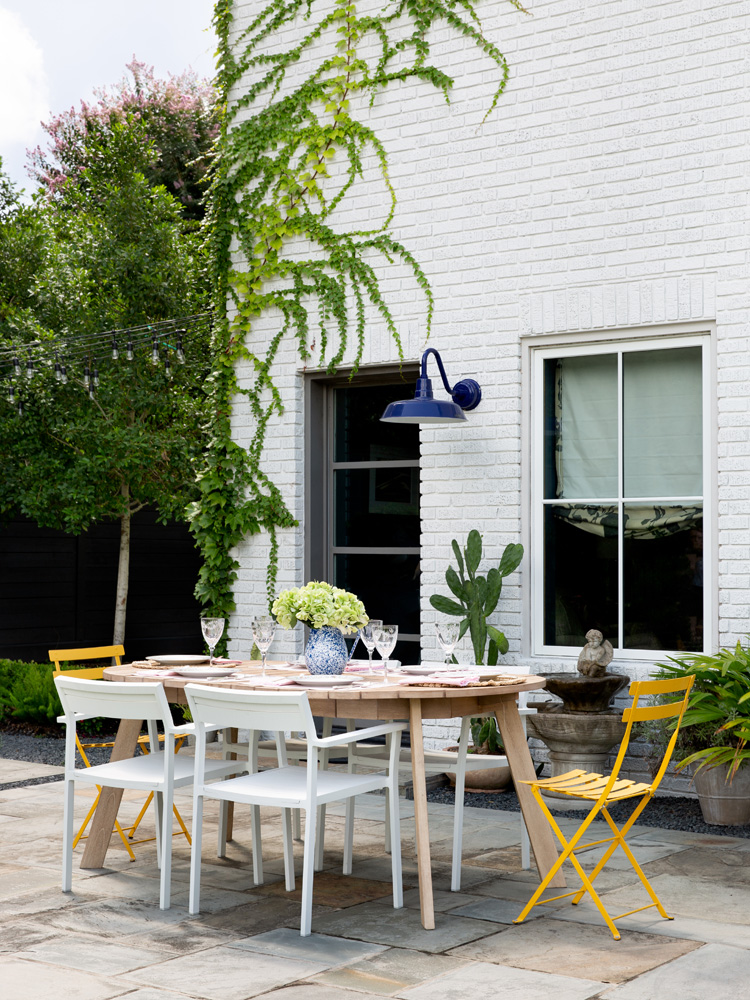 Backyard Bites
Vines trailing up the exterior wall and a brilliant blue lamp take this casual yet refined outdoor dining space to new heights.
---
The Rice Boulevard House, in Houston
Interior Design by Mary Patton
Photos by Molly Culver


Courtesy of Mary Patton Design
About the Designer:
Specializing in residential and commercial interior design as well as home and event styling, Mary Patton creates elegant, eclectic interiors that mix modern with vintage and high art with personal treasures to create moments of unexpected beauty for her clients.