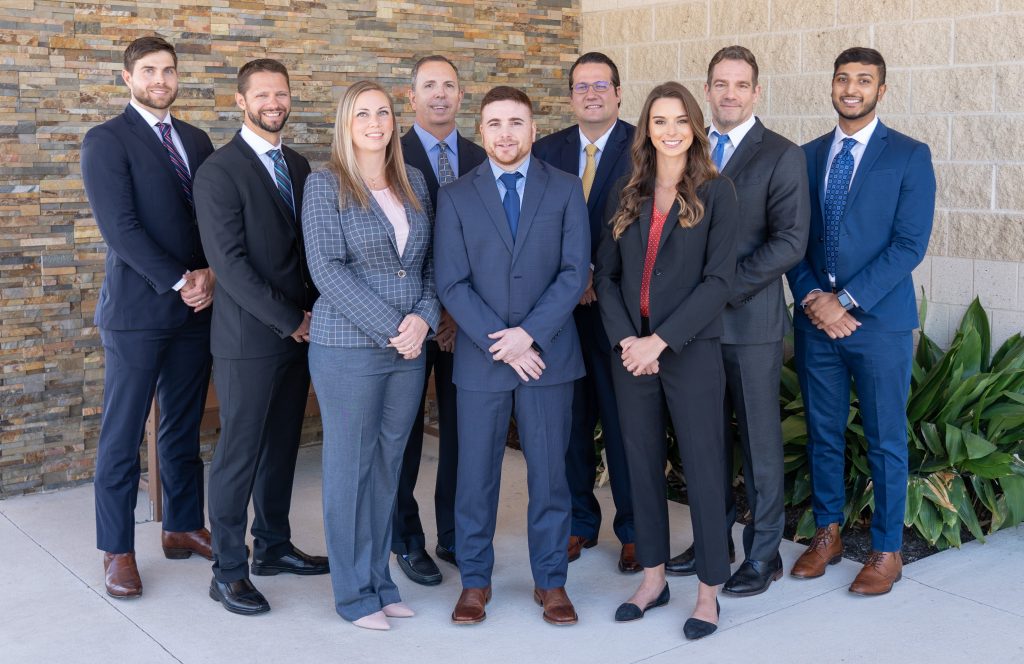 "Our success is defined by the experiences of our patients and employees as we work collaboratively with our patients to achieve their goals and improve their quality of life."
---
For over 25 years, Lake Pointe Orthopaedics and Sports Medicine has been serving the orthopedic needs of the community by providing empathetic, personalized care, while utilizing the best available surgical and non-surgical techniques to treat all types of orthopedic issues.
"Our success is defined by the experiences of our patients and employees," said Daniel Aldrich, MD, managing partner at Lake Pointe Orthopaedics and Sports Medicine, "as we work collaboratively with our patients to achieve their goals and improve their quality of life."
This success comes from the high quality, efficient, and compassionate care provided to their patients, and by fostering a supportive and professional environment in the offices. Lake Pointe Orthopaedics patients agree that the attitude of the office staff is welcoming and friendly, and the doctors and their staff truly listen to their needs and goals and work with them to achieve those goals.
The growth that Lake Pointe Orthopaedics is experiencing is also a testament to their success. Dr. Joel Zarling, MD joined Dr. Aldrich in 2018, and Dr. Joshua Acree, DO joined the group in 2019. Beginning October 1, 2022, Dr. Jonathan Boyle, native of the Dallas-Fort Worth area and born and raised in Coppell, has joined LPO. Dr. Boyle, a hand and upper extremity specialist, attended the prestigious Indiana Hand to Shoulder Center where he completed a fellowship in hand and microvascular surgery. He is board certified in orthopedic surgery through the American Board of Orthopedic Surgery.
Dr. Daniel Weido, DPM, has also joined the team. Dr. Weido's primary clinical interests include reconstructive foot and ankle surgery, fracture care, sports medicine, limb salvage, and general care of the foot and ankle. He is a member of the American College of Foot & Ankle Surgeons, the American Podiatric Medical Association, and is board qualified by the American College of Foot & Ankle Surgeons in both forefoot and rearfoot surgery.
Dr. Kurt Johnson, a native Texan, started November 1 as the resident joint reconstruction specialist. Following his residency at Baylor College of Medicine, Dr. Johnson attended the prestigious Otto E. Aufranc Fellowship in Adult Reconstructive Surgery at New England Baptist Hospital. Here, he trained using conventional techniques as well as innovative technology, such as augmented reality and robotic surgery, to perform hip and knee replacements.
As Lake Pointe Orthopaedics has continued to grow, so has the geographic area that it serves, and now has three main locations. Patients can find the same welcoming and positive atmosphere in Greenville, Richardson, and their longstanding main location in Rockwall.
Beyond the well-proven standard orthopedic interventions available at LPO, they also provide full physical therapy and occupational therapy services onsite, as well as advanced treatments such as robotic and computer-assisted surgeries, platelet rich plasma injections, and ultrasound diagnosis and treatment.
You can visit their informative website at LPOrtho.com to learn more or request an appointment. You can also call them directly at (972) 475-8914.