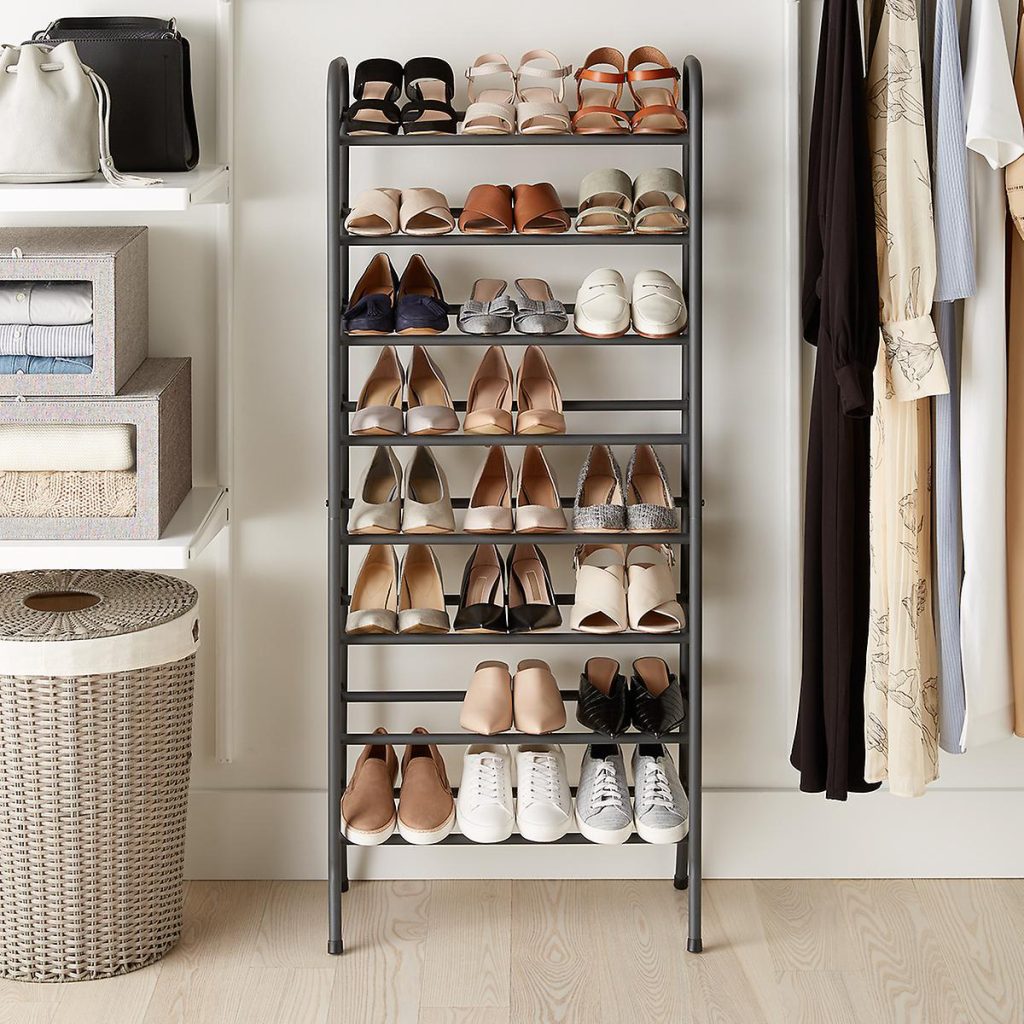 BY SYDNI ELLIS
Remember when Chandler broke into Monica's secret closet on Friends to find it stuffed to the brim with junk? He laughs and calls her "messy," but I can relate — keeping the house looking clean, presentable, and nicely decorated takes a lot of effort, especially when you live with kids and pets, too. On more than one occasion, I've found myself shoving things last minute into my closet before hosting a party, only to leave the random items in there for weeks (and months) afterward.
This January, spend some time corralling your closet before it gets to Monica-level cluttered. Follow these tips for an organized space you enjoy.
Start with a Clean Slate
Start by getting a little down and dirty — and doing some cleaning! Divide all items into keep, trash, and donate piles, then remove everything from your closet that isn't clothes, shoes, accessories, bedding, or towels — making it easier to find what you need!
Say 'Yes' to Storage Solutions
Next, it's time to organize! We like the mDesign Natural Woven Hyacinth Closet Storage Organizer Baskets ($70 for four) from Amazon. These baskets have easy-to-grip handles and keep your sweaters and other items looking nice. Display your shoes in something like the 8-Tier Freestanding Shoe Rack ($40) from The Container Store, which doesn't take up too much space. Everything else can fit in these Clear Stackable Sweater Drawers ($10 – $27) from The Container Store. They stack, allowing you to mix and match different-sized drawers that make the best sense for your space.
Upgrade Your Hangers
Get rid of old wire hangers, plastic hangers they give you for free in stores, and any broken hangers. Next, stock up on velvet hangers that look nice and keep your blouses and dresses wrinkle-free. We like this Rose Pink Velvet Hangers 50-Pack ($27) from Amazon, which comes in rose gold, black, gray, or white.
Turn Your Accessories into Décor
Displaying accessories in your closet saves space and makes your closet look chicer, too! A Beautiful Mess recommends using a blank wall in your closet to add tiny hooks. Then, arrange with hats on top, jewelry at eye level, and handbags on the bottom. Browsing your wardrobe will be like shopping at your favorite store!
Store Stuff Somewhere Else
Store extra linens or seasonal clothes in the Our Long Under Bed Box with Wheels ($29) from The Container Store, which can easily be pulled out. Extra shoes (ties, scarves, or small memorabilia) could be stored in the Grey 16-Compartment Under Bed Shoe Organizer ($22) from The Container Store, with 16 convenient compartments and a clear zipped cover.
Having the closet of your dreams is within reach!