A Compassionate Pet Haven
By Bob Weir
It's often been said that you can tell a lot about the character of a people by the way they treat animals. If that's true, the residents of Flower Mound and its environs can rest assured that the town's animals are being cared for with the utmost kindness and tenderness. Flower Mound's Animal Services Department handles numerous aspects of animal care that many people may not be aware of. In addition to their Animal Adoption Center at 3950 Justin Road (FM407), where cats and dogs can be viewed in "get acquainted rooms," in which potential adopters can interact with the animals without interruption, important information about wildlife in the area is also provided.
A visit to the immaculately-kept facility gives one the impression that we have some sincere animal lovers in this area. When my wife Annette and I arrived to take some photos we were amazed at the amount of space devoted to the dogs, cats, and even a camera-shy gerbil that tried hiding under a plastic shell in order to keep from having his photo taken. While we were there, only one dog was available for adoption. Hercules, a one-year old pit bull was as friendly as a long lost relative, cheerfully running over to get cuddled as he basked in the glow of human interaction.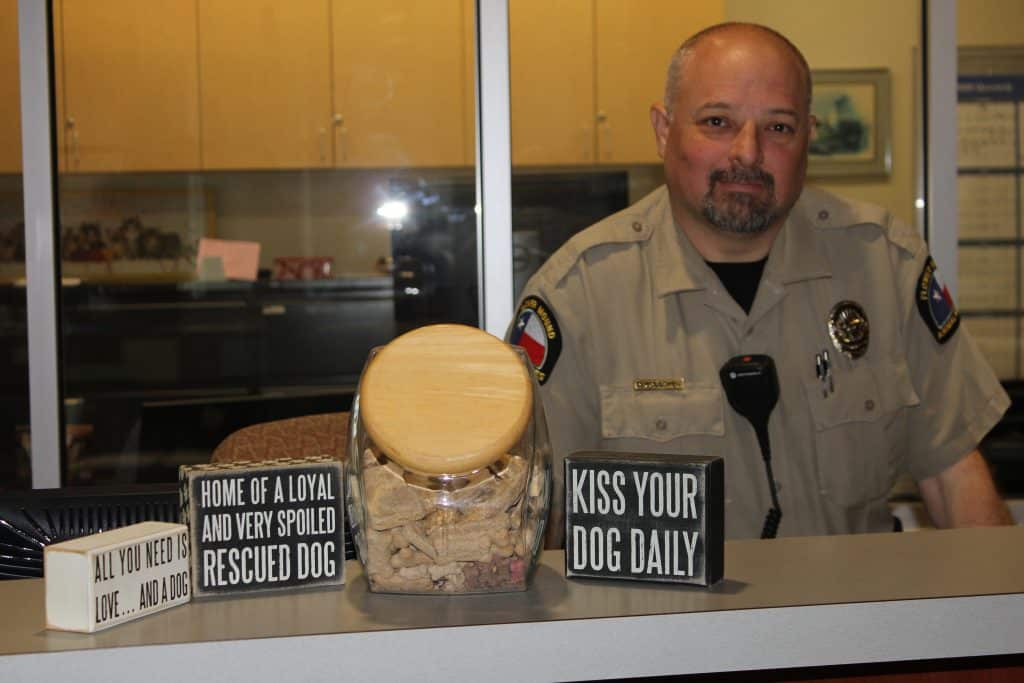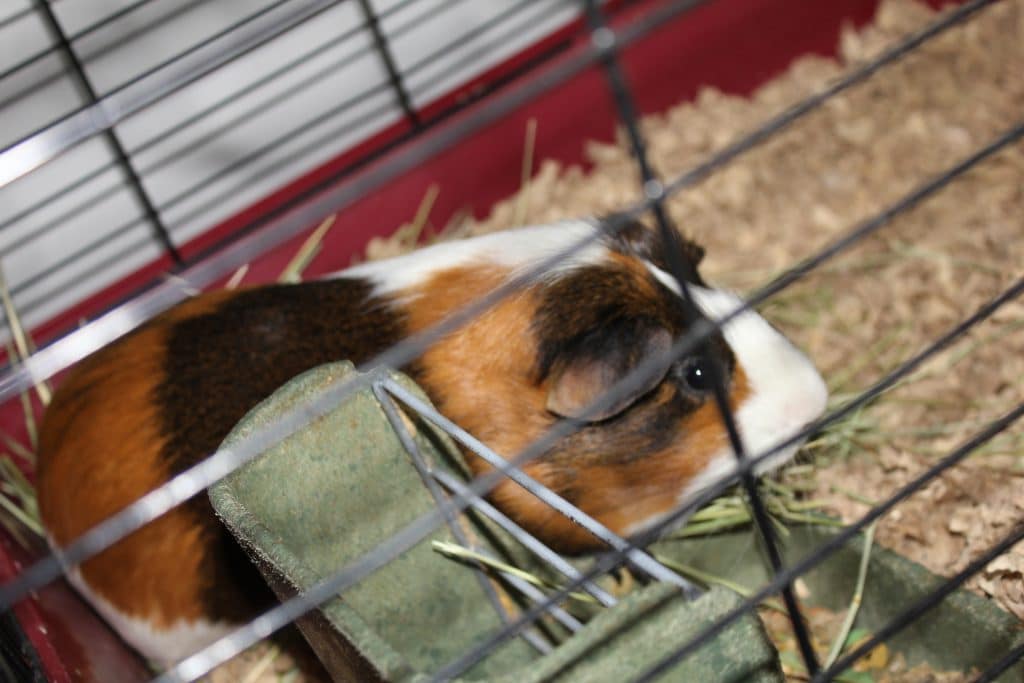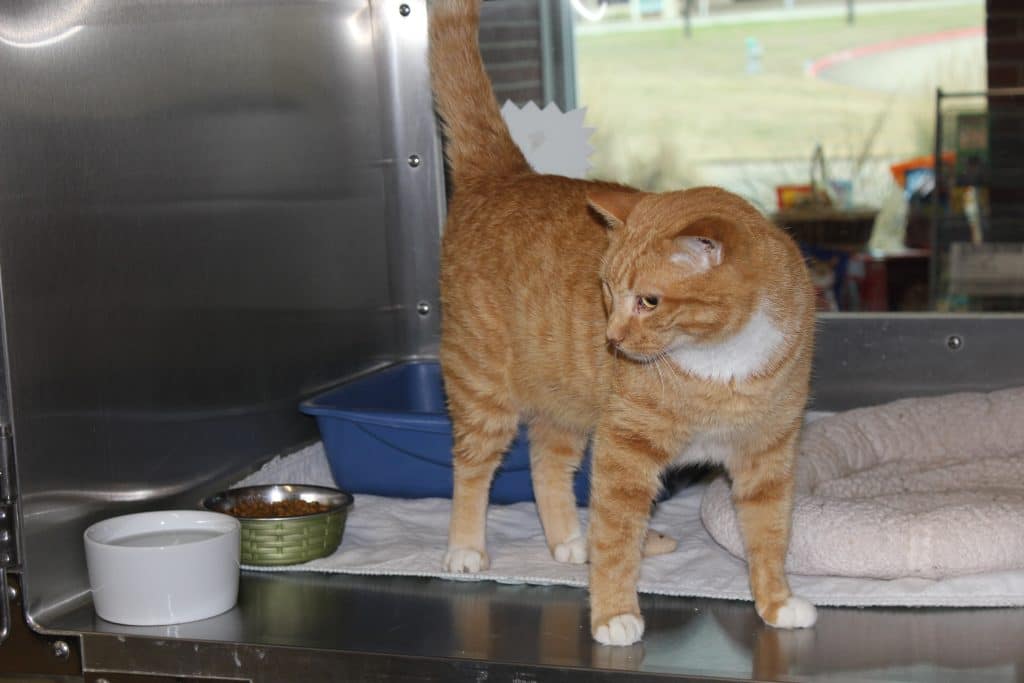 The thing about dogs is that they are generally happy and glad to see people. Humans are not always in a great mood, perhaps because they've had a tough day at the office or a grueling commute on a jammed parkway. Yet, when you walk into the home, greeted by that friendly tail-wagging canine, the stress can quickly disappear with the assurance that you are loved without reservations.
The feline occupants of the cozy establishment are much more numerous, each one with its own way of demonstrating warmth and personality. Living most of the time in spacious compartments, with all the comforts of home, they are provided some time outside the enclosure to run and jump around the larger room and fraternize with their feline brethren, albeit through the metal grid that separates them. The coats on some of those cats are like eye-candy—striped or spotted colors that curve toward the forehead, while others display white spots on their chest and paws, with contrasting hues traveling along their flanks. Their artistic body color is only matched by their glacial blue or emerald green eyes, which have a hypnotic ability to capture your attention.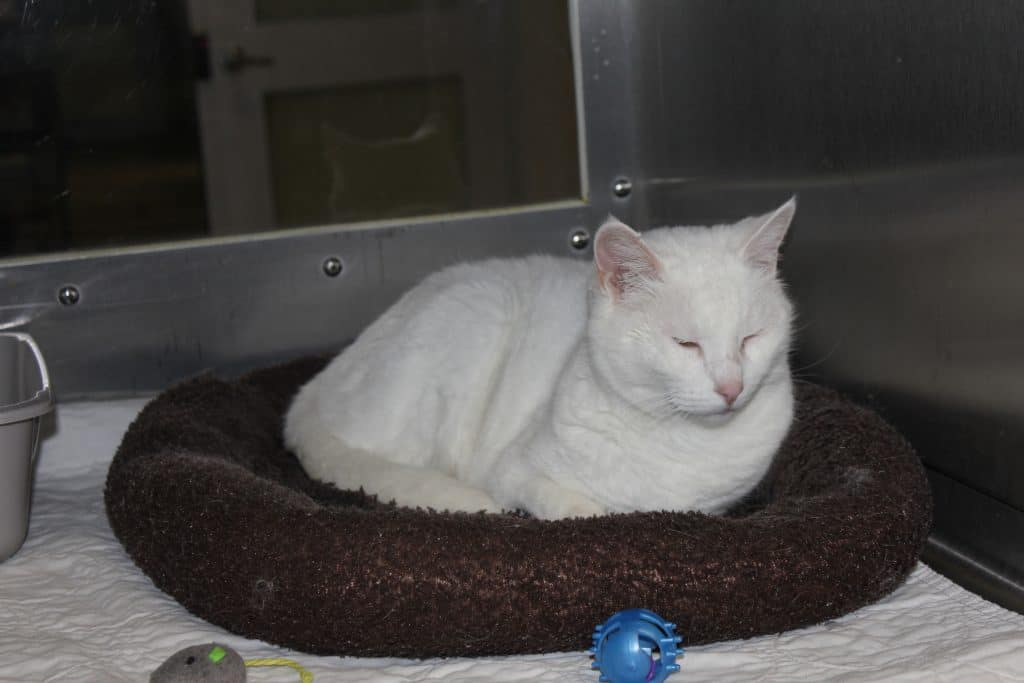 There's even a special "suite" for a domestic short haired cat named "Tiger" who is especially friendly toward visitors and loves to be petted. Tiger has the extra room in order for visitors to enter and spend time enjoying his palpably affectionate demeanor. We were courteously escorted through the facility by Animal Services Supervisor Dax Gollaher, who seems well-suited for his job, as evidenced by his genuine concern for the care and safety of all those beautiful furry creatures.
Speaking of creatures, it's important to note that the area is a natural habitat for a variety of wildlife, such as snakes, raccoons, bobcats, coyotes, and other indigenous animals. Although these animals cause little or no threat to humans, it's important to be aware that your pet, especially at night, may become prey for some of those feral species. It is not unusual to see one of these animals darting across a road during early morning hours and early evening. These animals are not nocturnal and are usually on the hunt during these hours.
To learn more about safety in dealing with them, contact Animal Services at 972-874-6390. For info about adopting animals, www.flower-mound.com/117/Animal-Services