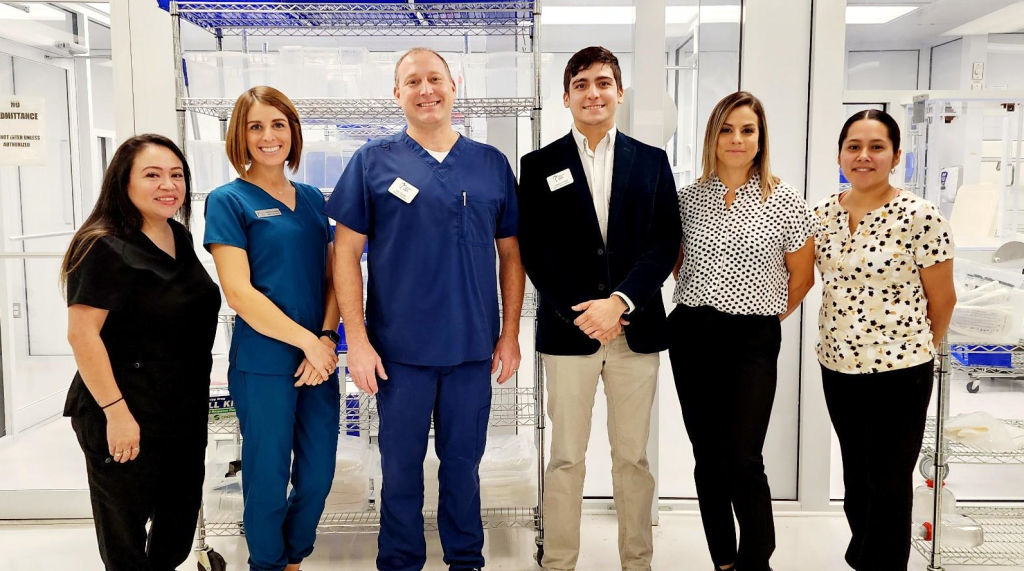 By
Meredith Knight
---
There's no doubt this area has some of the top hospitals in the country. But as great as they are, nobody wants to stay in the hospital longer than necessary. Thanks to the team at Physicians' Choice Infusion Pharmacy (PCI), they don't have to. PCI has made it easier for patients to access long-term therapy without enduring protracted hospital stays. Not only does that allow you to resume your normal activities quicker, but home infusion can be more cost effective than a long hospital stay and reduces the risk of hospital-acquired infections.
Here's how it works. When you're discharged from the hospital and are required to continue your medications, such as antibiotics, PCI will arrange a nurse to visit you at home and train you or your care provider on how to administer your IV. They'll go through each step with you to make sure you feel comfortable to self-administer the medications. The medications will be delivered to your home each week, and the pharmacist at PCI will keep your doctor in the loop during your care. The PCI pharmacy sends the medications out in an eclipse ball. "You don't have to be tethered to an IV pole while your medication is being administered. You can resume your activities or even take a nap," said Hannah Houghton, patient care coordinator at PCI. "There's also an online demonstration video that walks you through the entire process." And they offer payment plans if you need them.
"A large part of our job is educational," said PCI's Connor Ciresi. "The idea of administering your own IV can be scary, but it doesn't have to be. We get feedback from patients and their families all the time about our staff and how kind and patient they are. We never want you to feel like you have to go it alone. We're a team working together with the patient, their doctor, and their caregivers."
The team at PCI also raves about the company culture and supportive team. "The synergy at PCI is fantastic and absolutely empowers me to do my job to the best of my abilities daily," said Victoria Martinez, patient care coordinator. "The patients will always get the best care from us."
"I tell my affiliates at hospitals, PCI is not the oldest or largest pharmacy in Texas, but we're the most accommodating to patients, and that's what matters most," said Tiffany Jimenez, community liaison at PCI.
Physicians' Choice Infusion Pharmacy is locally owned and operated and active in the community. All pharmacists and technicians are IV certified. Find out more at PCIPharmacy.com.
---
2700 Tibbets Drive, Suite 205
Bedford, Texas 76022
(817) 484-0233
PCIPharmacy.com