The taste of the holiday season
The holiday season is upon us and that means only one thing—it's party time! For all your holiday parties through the New Year, bring the class and sass with some fun new takes on cocktails and appetizers that everyone will love (and even a bonus treat they can take home at the end of the night). Happy new year!
---
Sparkling Holiday Punch
1 cup pomegranate juice

¼ cup orange juice

½ cup 100% cranberry juice

2 750mL bottles sparkling white wine

½ cup vodka

1 tablespoon sugar

2 oranges, sliced

½ cup pomegranate seeds

ice
In a large pitcher, add juices, white wine, vodka, sugar, orange slices and pomegranate seeds. Stir to combine until the sugar dissolves. Serve over ice.
Making the punch ahead of time? Skip adding the sparkling white wine and store in the refrigerator for up to 12 hours before serving. Top with the wine and serve chilled!
---
Jalapeño Raspberry Pomegranate Cream Cheese Dip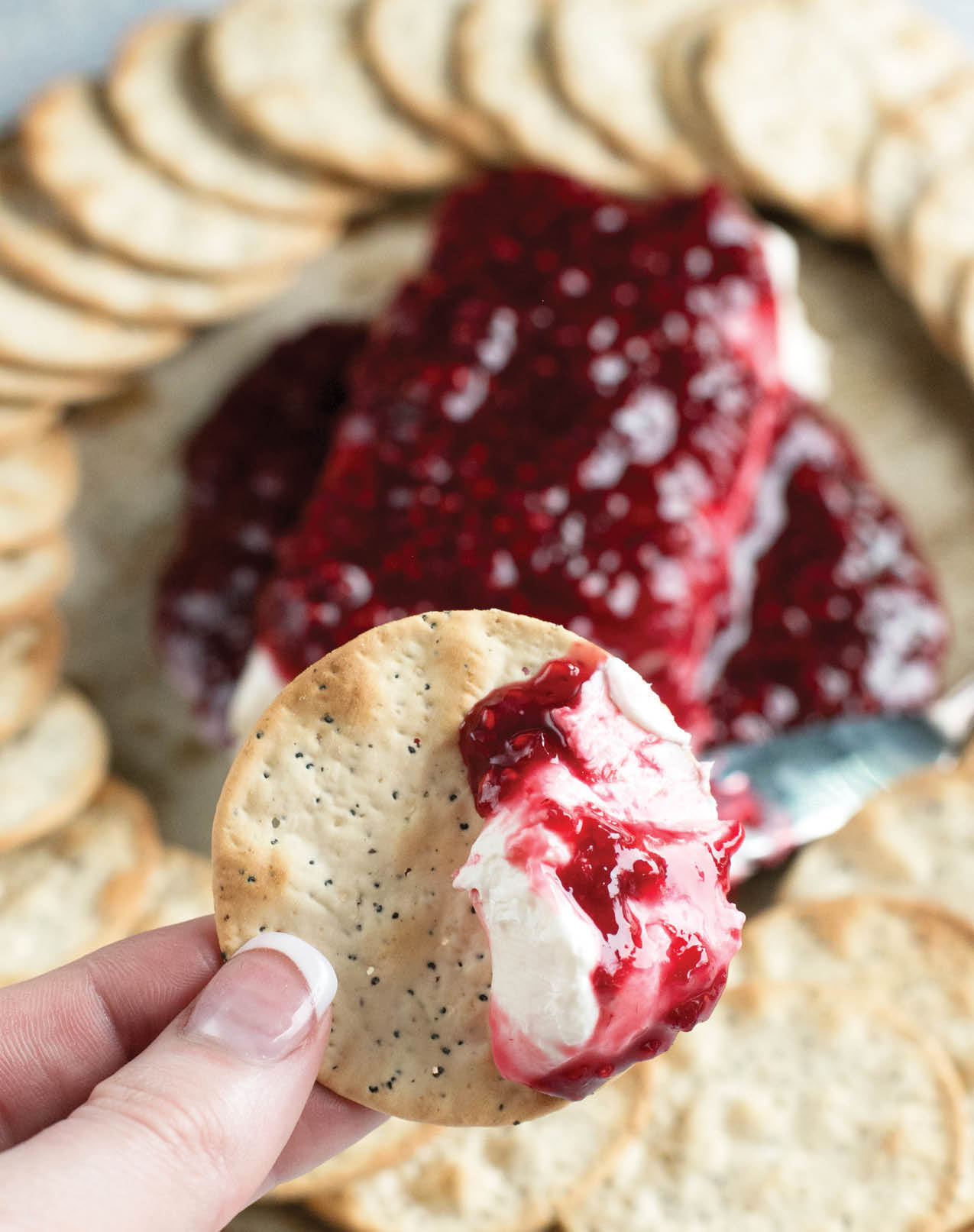 For the jam:
2 cups sugar

4½ cups raspberries (fresh or frozen)

⅓ cup pomegranate juice

1 teaspoon fresh lime juice

1 jalapeño, sliced

2 teaspoons cornstarch
To make the dip:
8 ounce block of cream cheese

½ to ⅔ cup Jalapeño Raspberry Pomegranate Jam

crackers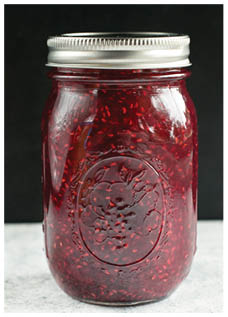 In a large saucepan, combine sugar, raspberries, pomegranate juice, lime juice, jalapeño slices and cornstarch. Stir to combine. Cook over medium-high heat until mixture comes to a boil. Reduce to a simmer, and simmer until thickened and reduced. Remove from heat and cool completely before storing in airtight containers or mason jars.
To serve the dip, place cream cheese on large serving platter. Top cream cheese with the jalapeño raspberry pomegranate jam. Surround with crackers. Serve immediately.
Serve this cream cheese dip with peppercorn water crackers for an extra bite of pepper.
This jam recipe makes enough for the dip, plus plenty to give out in cute little mason jars as gifts to friends and family!
---
Steak Blue Cheese Crostini
1 teaspoon canola oil

1 pound sirloin steak

1 teaspoon salt

1 teaspoon black pepper

½ teaspoon garlic powder

¼ teaspoon cayenne pepper

1 thin French baguette, sliced

¼ cup blue cheese crumbles

⅓ cup fried onions

balsamic vinegar
Toast baguette slices on a baking sheet under the broiler until golden brown. Set aside.
In a small bowl, stir together salt, pepper, garlic powder, and cayenne pepper to make a rub. Pat steak dry with paper towels, and apply the rub to the steak on all sides.
Heat a cast iron skillet over medium-high heat with canola oil. Once hot, add steak to the skillet. Sear steak on all sides, approximately 1-2 minutes per side. Continue to cook, flipping every couple of minutes, until the steak reaches desired doneness, then remove and let rest for 10 minutes before thinly slicing.
Top each slice of toasted bread with a piece of steak. Sprinkle on blue cheese crumbles and drizzle a small amount of balsamic vinegar over the top. Finish with fried onions and serve immediately.
Don't like the tang of blue cheese? Use a milder feta cheese for a salty cheesy note.
By Meghan Bassett