Sure, the instant mix is convenient but, on a cold winter's day, a cup of real rich, creamy hot chocolate is a special treat for the whole family.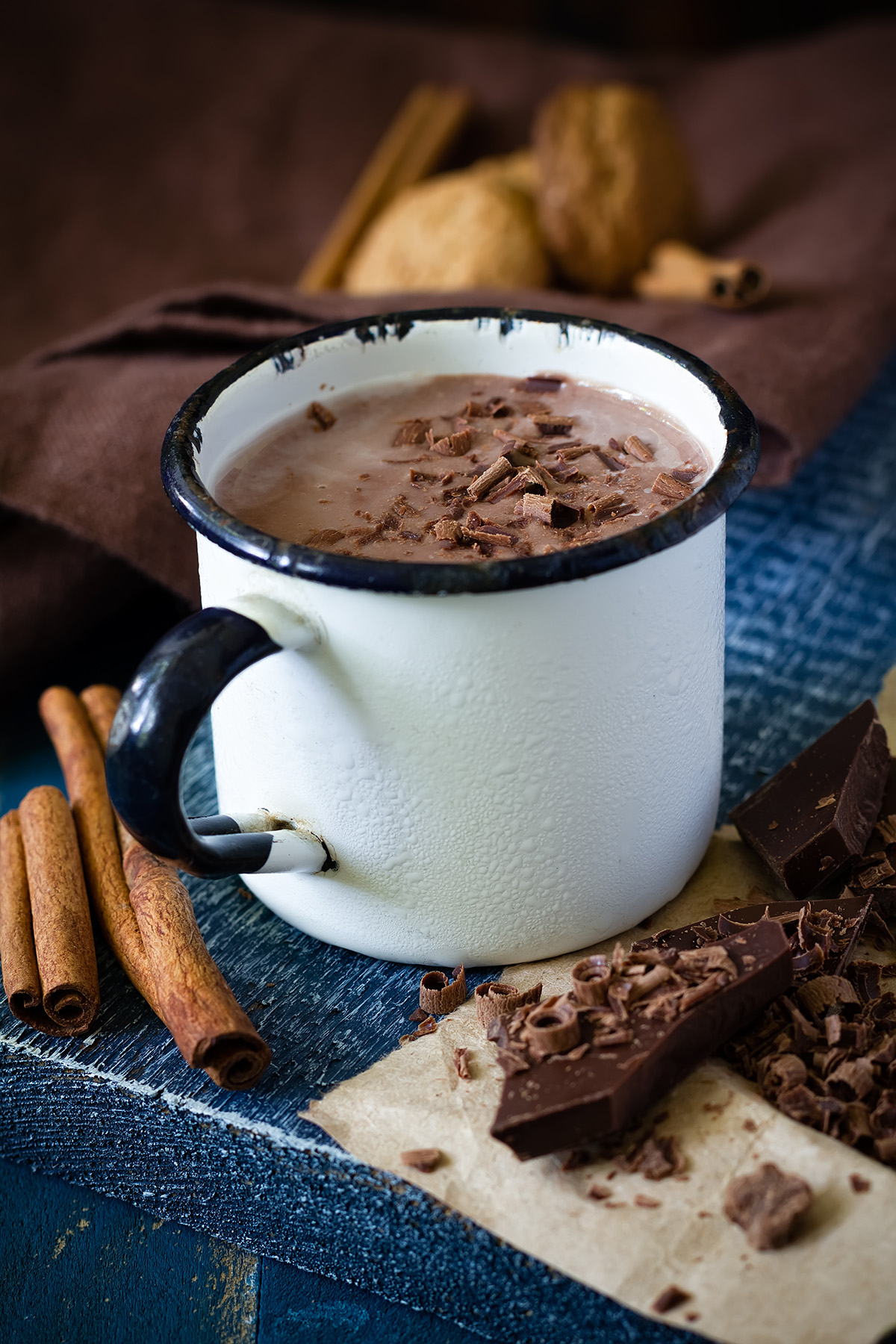 1 bar gourmet dark chocolate
1/3 cup unsweetened cocoa powder
½ cup white sugar
½ teaspoon cinnamon
1 pinch salt
1/3 cup water
3½ cups milk
¾ teaspoon vanilla extract
½ cup half-and-half cream
Grate the chocolate bar into small curls and place in the freezer to chill. Bring the water to a boil. Combine the cocoa, sugar, cinnamon and pinch of salt in a separate saucepan. Blend in the boiling water. Bring this mixture to an easy boil while you stir. Simmer and stir until the sugar is dissolved (about 2 minutes), making sure it doesn't scorch. Stir in the milk and heat until very hot, but do not boil. Remove from heat and add the vanilla and half-and-half. Divide between four mugs. Sprinkle with chilled dark chocolate curls and serve.
Makes four servings