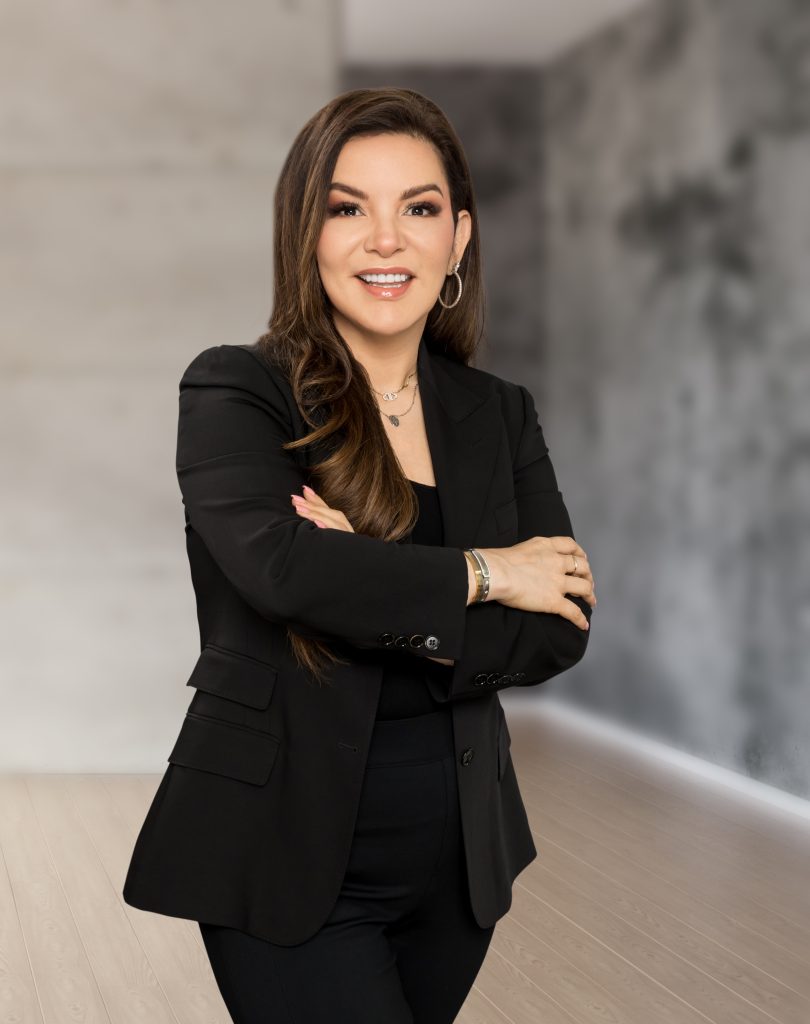 By
Sandy Lowe
| Photo by
Lee Ann Baker/LABphotography
---
Adrianna Villarreal grew up in the Allen area in a middle-class family without much money for luxuries. Although she became a mom at fifteen and divorced at twenty-one, she worked hard, went to college, and saved hard to start her first business, Medical Practice Solutions. She serves doctors, medical practices, and healthcare entities, managing the business side of their practices.
As she became a successful entrepreneur with multiple businesses, Adrianna began treating herself to "luxuries" such as facials at various spas and salons. What she experienced fired her creativity. However, she was disturbed by the aggressive upselling she saw. She believed the pressure to upsell without educating the clients and managing their expectations constantly was out of control. So, she set out to change her corner of the world by starting with Flirty Girl Lash Studio as the first venture into beauty services.
Her two Flirty Girl locations are now becoming Monarch Beauty and Med Spa. Monarch provides a variety of beauty treatments, including facials, lash extensions, laser hair removal, injectables, and skin rejuvenation.
She explains the new name this way: "I believe a butterfly represents so many seasons of our lives where we change. Like a butterfly, you come out different and evolve. We want our clients to leave feeling different, better, confident, educated, and beautiful."
Adrianna wanted to provide "Golden Rule" care to her clients, treating them the way she wanted to be treated. She also wanted to support her staff with respect and opportunities to further their careers. She considers them partners rather than employees, learning their names, family situations, hopes, and dreams. One of her interview questions is often, "If money were not an object, what would you be?" And she wanted to give back to her community.
Adrianna's philosophy of beauty services rests on a desire to enhance natural beauty. She trains her staff to listen to the client closely, delivering outstanding service while prioritizing the
client's welfare.
Recently a client requested lash extensions, and the staff member determined her lash line was not strong enough to support them. The client was disappointed, but Adrianna explained that they wanted to take care of her lashes, not destroy them, to make a sale.
Adrianna pays forward the help she received as a single mom by giving back to her community. As a single parent, she used Minnie's Food Pantry in Plano. She commends them for treating her with respect and dignity. She and her staff visit three times a year to volunteer.
She also supports Genesis Women's Shelter, donating clothes for women returning to the job market, making educational presentations to help them succeed, and volunteering onsite several times a year.
These two organizations, plus Samaritan Inn receive 5% of the annual profits from all of Adrianna's businesses.
While Adrianna works hard to build businesses, she works equally hard to build relationships with her staff and clients to create places where trust and loyalty thrive.
We look forward to seeing you at Monarch Beauty.
---
CONTACT
845 West Stacy Road, Suite 165
Allen, Texas 75013
(214) 551-0257
MonarchBeautyAndSpa.com