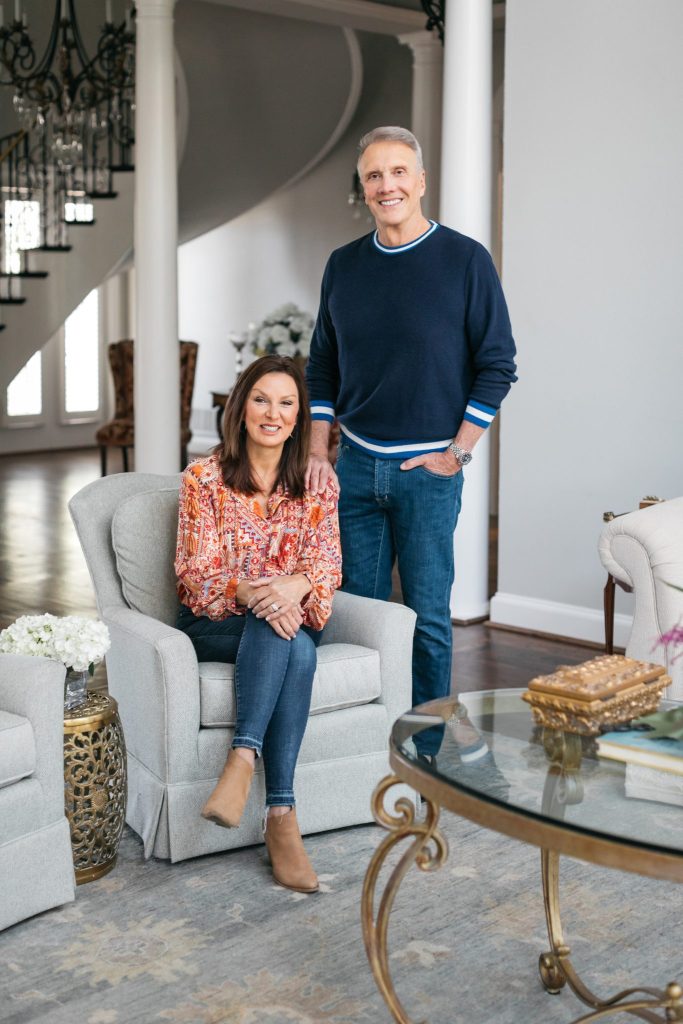 EXPERIENCE THE HOPE OF EASTER WITH OUR FAMILY

Join us Sunday, April 9th
at Fellowship Church
---
Ed and Lisa Young are the founding pastors of Fellowship Church, New York Times bestselling authors, and have been married for over 40 years with four adult children. Fellowship Church began with thirty families in 1990 and is known as one of the most influential churches in America that teaches the Bible and the hope of Jesus creatively and boldly to our culture. They believe the Church is more than religion, a building, or a tradition. Instead, the Church is supposed to be the hope of the world! For over three decades, Fellowship Church has been helping people find the answers to life's questions. Whether you want to build a stronger marriage, create a secure foundation for your children, or find healing from loss or addiction—hope in Jesus is found here.
No Matter Who You Are, You Belong at Fellowship Church
You will find that Jesus is at the center of everything at Fellowship Church. Their passion is to see families, marriages, kids, and students thrive rooted in the truth of the Bible. You will experience weekly engaging worship music from the worship team, Fellowship Creative, and bold and inspiring messages from Pastor Ed Young. Fellowship Church is a community striving together to discover God's purpose and plan for their lives. Imagine a home for all who are looking to grow stronger, wiser, and go farther than they could ever imagine on their own. That is Fellowship Church!
Building Healthy Marriages & Thriving Families
Marriage is the most important relationship outside of our relationship with Jesus. Everyone desires to have a strong and healthy marriage, but the reality is that it takes work. At Fellowship Church, they want to help your marriage thrive! That is why Pastors Ed and Lisa Young are invested in regularly coaching and encouraging marriages and have also partnered with Pastor Jimmy Evans and the XO Marriage team to host the largest marriage conference in America every February at Fellowship Church—XO Marriage Conference. Jimmy Evans and his family are active members of the church, and Pastor Jimmy preaches on special Sundays, bringing a wealth of relational experience and encouragement. Fellowship Church hosts weekly married Bible study classes perfect for couples to grow in their faith and healthy relationships. They offer newlywed classes and pre-marital counseling as well. A healthy marriage leads to a healthy home for healthy children.
Your Kids Matter to God, and They Matter to Us
It is easy to look around at our culture and see that our kids and youth live in a more challenging and different world than most of us have experienced. Pastors Ed & Lisa Young and Fellowship Church are passionate about creating exciting, biblically driven, interactive environments specially designed for your kids and students. That is why they created FC Kids, The Mix, and Allaso Ranch, their camp and retreat center in East Texas. Fellowship Church believes there is no better time than now for your children to build a biblical foundation for life so that they can face any challenge the world may throw at them!
FC Kids is the children's ministry for birth-5th grade. On Sunday mornings, your child will enjoy a creative environment that will captivate and encourage their hearts and minds through every stage of development.
The Mix is the youth movement of Fellowship Church for 6th-12th graders. Every Wednesday from 7 – 8:30 pm, your student will experience creativity, biblical teaching, live music, fun competitions, and the opportunity to build authentic and healthy relationships.
Allaso Ranch is a premier camp and retreat center set in the beautiful piney woods of Hawkins, Texas, just a short drive from the greater DFW area. The word Allaso means "change," and countless lives have been transformed through annual camps and retreats there. Relationships are built, faith is restored, and futures are found at Allaso Ranch! It offers luxury amenities such as a world-class waterpark, horseback riding, zip-lining, mountain biking, and much more! In addition to summer camps, Allaso offers retreats for women, fathers, and sons, and moms and daughters.
Experience the Hope of Easter at Fellowship Church
Easter at Fellowship Church Grapevine is a community-wide event where all are warmly welcomed. Easter Sunday is April 9th, and Pastor Ed and Lisa invite you to celebrate with them that Jesus conquered death to bring us life. You will discover a hope-filled experience with an encouraging message from Pastor Ed Young, inspiring music, and the life-changing power of Jesus! Your kids will enjoy a helicopter egg drop, a massive egg hunt, family photo ops, and more! (Visit FellowshipChurch.com for more details.)
Helping Others When They Need It Most
Fellowship Church is committed to showing the love of Jesus through mobilizing resources and meeting the needs of vulnerable children, families, and the often forgotten, both locally and globally.
When people in Ukraine lost their homes and all they owned, Fellowship Church helped put boots on the ground with food, shelter, and clothing. When people in the Midwest lost their homes to devastating tornadoes, and people in Puerto Rico and Florida had homes underwater, with no power, and loved ones missing, Fellowship Church was there. In Haiti, Fellowship provides millions of meals annually, along with a healthy home and education for vulnerable children in orphanages. They are providing church services behind bars weekly in their two prison campuses in DFW. For the first time, many of these prisoners are experiencing true freedom in Christ.
Fellowship Church brings the help and hope of Christ when people need it most.
Let Us Help You Take Your First Step
The entire Fellowship Church family desires to help you discover God's purpose and plan for your life. They believe that no matter where you are from or what you have experienced in the past, you matter to Jesus-and you matter to them. They want to help you discover your value in Christ, showing you how to live each day relying on the help of Jesus and challenging you to never settle for anything less than God's best for your life! Fellowship Church is here to help you take your first step or your next step.
---
CONTACT
Visit FellowshipChurch.com for details, times, and locations.