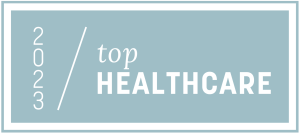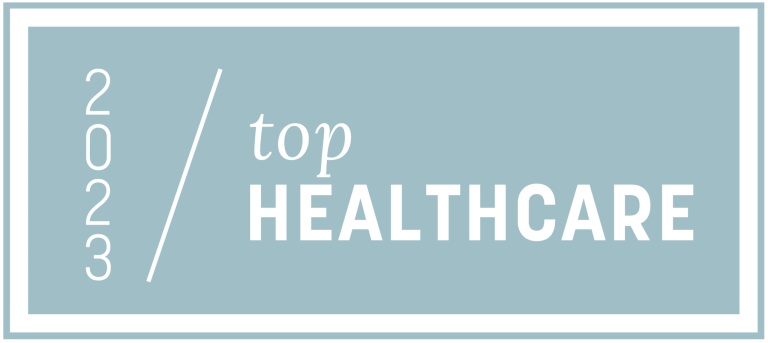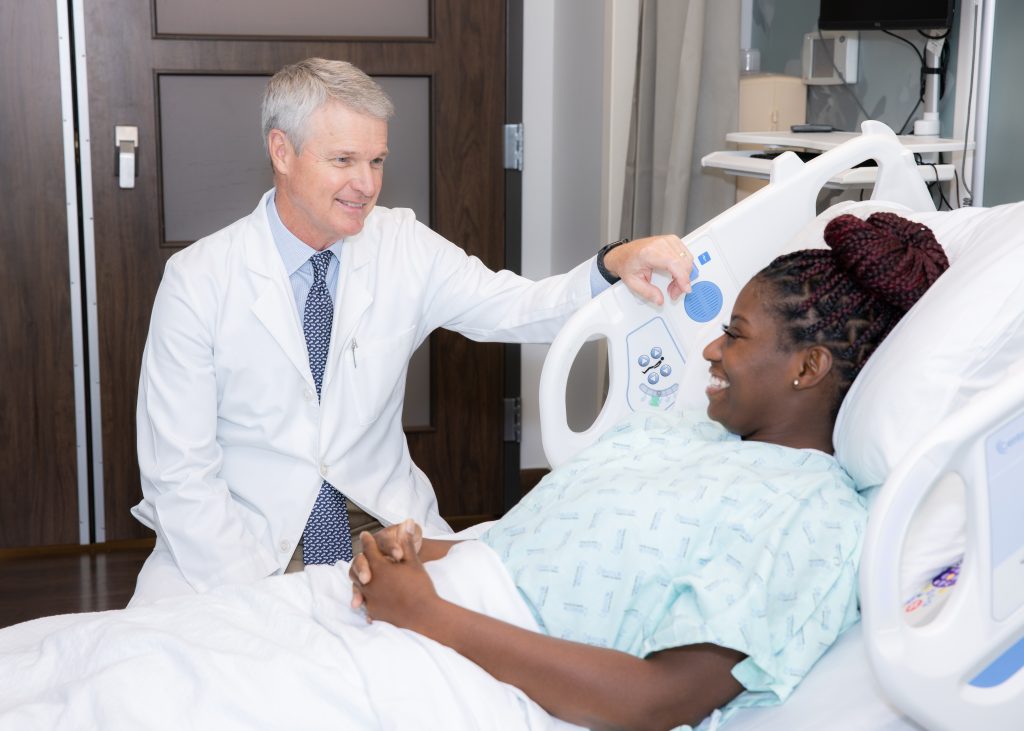 Randall Crim, MD
BY Steve Gamel | photos by Karen Gnepper Photography
As the medical director for colorectal surgery at Baylor Scott & White Medical Center Irving, Randall Crim doesn't have to look too hard these days for proof that colorectal surgery — and the hospital as a whole — is constantly setting a new bar for comprehensive care and quality outcomes. In fact, the facility is a consistently high-performing hospital and has earned plenty of honors and top rankings over the years. Its latest milestone of quality is certainly no exception.
BSW – Irving was named a Top 10 hospital in Dallas-Fort Worth and Top 25 in the state by U.S. News & World Report, as a high-performing hospital in eight specialty care areas: colon cancer surgery, diabetes, heart attack, heart failure, kidney failure, maternity, pneumonia, and stroke.
President Cindy Schamp shared that their hospital is well-rounded in its commitment to top-quality healthcare.
"We have continued to improve each year and are now ranked as high performing in eight specialty care areas. We are proud to be recognized on such a high level for both DFW and the state," she said.. "When you come here, you're getting outstanding care throughout the hospital, and we are thrilled with this latest recognition for the work our team is doing to support colorectal health."
Colon Cancer Screening – A Team Approach
The American Cancer Society estimates 140,000 colon cancer cases and 50,000 deaths from colon cancer occur each year. The good news is that the number of deaths due to colon cancer has decreased, which is attributed to increased screenings, polyp removal, and improvements in
cancer treatment.
Baylor Scott & White Irving has an advanced operating room, innovative robotic surgery technology, and an entire floor dedicated to caring for patients post-operation. More importantly, the entire team is dedicated to encouraging as many people as possible to get screened sooner rather than later.
"Historically, we recommended having screenings done at 50 years of age," Crim said. "But because of an increase of cases in younger individuals, the new national guidelines are 45 if there are no risk factors and 40 if there are risk factors. The incidence rate for polyps is between 25-30%, and they can be a precursor to cancer. That's not an overwhelming percentage, but it's significant enough that we want to encourage everyone to get checked as soon as possible. Colon cancer is common, but it's also very treatable if caught early."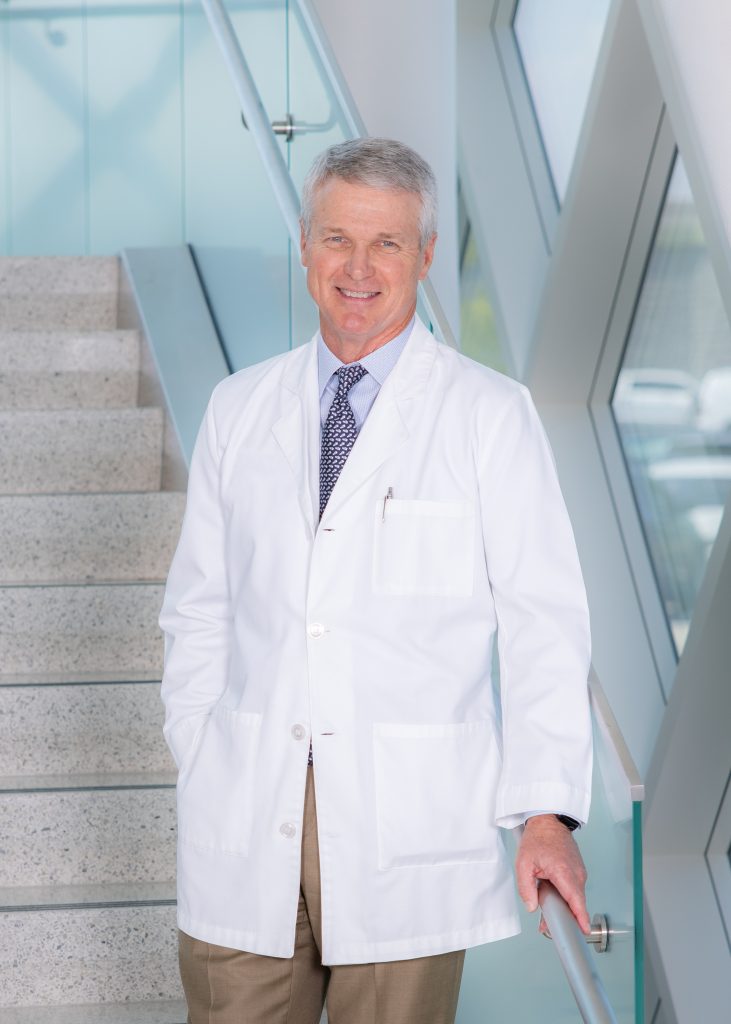 No Symptoms Doesn't Mean Cancer-Free
Dr. Crim said many people delay seeking treatment for colon cancer either because they are lulled into a false sense of security that no symptoms mean they are in the clear or because of an overall fear of the unknown. The reality is that many colon cancers don't have any symptoms early on. This means a person could have pre-cancerous polyps for years without knowing. And at some point, those polyps could develop into cancer and lead to a variety of symptoms with life-threatening consequences.
"The goal is to have them screened before they have any symptoms," Crim said. "This increases the likelihood of being treatable. The bowel prep for a colonoscopy isn't anyone's favorite thing, but it's part of the process, and it's important. From there, the colonoscopy is a dream. You go to sleep for a short while, and when you wake up, it's like nothing ever happened."
Crim added that if you don't have colon polyps, or a family history of colon cancer or polyps, you only have to get re-screened every 10 years. If you have colon polyps or cancer, your treatment plan will be determined by your care team based on age, medical history, type, and stage of colorectal cancer.
"This is a practice area where people generally come to you because they are in pain, embarrassed, or scared," he said. "If we can help them feel better, then we've really done something special. But it all starts by getting screened sooner rather than later."
Baylor Scott & White encourages everyone to seek out a GI doctor or colorectal surgeon for concerning symptoms and get screened with a colonoscopy starting as early as age 40. Please visit BSWHealth.com/Find-Care to schedule an appointment. Additionally, they also have a free app called MyBSWHealth for scheduling appointments and accessing a virtual care visit for certain ailments (billed according to insurance).
Physicians provide clinical services as members of the medical staff at one of Baylor Scott & White Health's subsidiary, community or affiliated medical centers and do not provide clinical services as employees or agents of those medical centers or Baylor Scott & White Health. Photography may include models or actors and may not represent actual patients.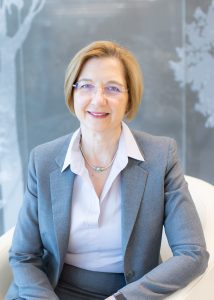 "This is a practice area where people generally come to you because they are in pain, embarrassed, or scared. If we can help them feel better, then we've really done something special. But it all starts by getting screened sooner rather than later."
PEOPLE WHO HAVE ANY OF THE FOLLOWING COLON CANCER SYMPTOMS SHOULD CHECK WITH THEIR PHYSICIAN, ESPECIALLY IF THEY ARE OVER 45 YEARS OLD OR HAVE A PERSONAL OR FAMILY HISTORY OF THE DISEASE:
A change in bowel habits (diarrhea, constipation, or narrowing of the stool that lasts more than a few days)
Rectal bleeding, dark stools, or blood in the stool
Cramping or gnawing stomach pain
Decreased appetite
Vomiting
Unintended weight loss
Weakness and fatigue
A feeling that you need to have a bowel movement that is not relieved by doing so