Simple home projects you can tackle in just two days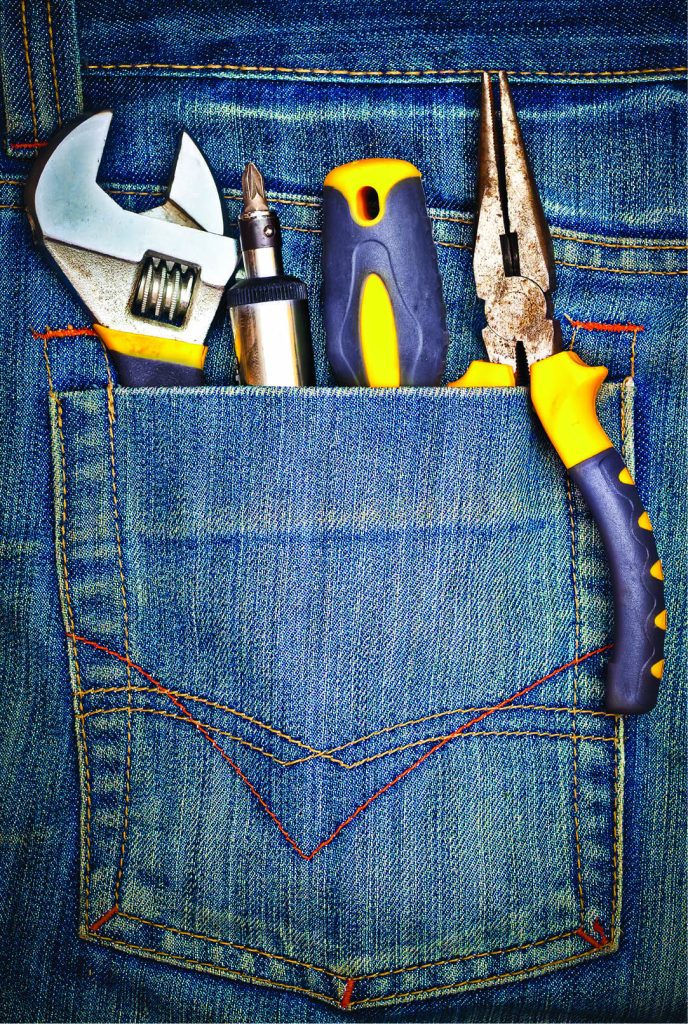 For most of us, Saturday and Sunday are devoted to neglected household to-do lists we never seem to finish. But playing catch-up on the weekends doesn't have to be a drag. Many projects can be accomplished in two days' time and leave you feeling productive while still enjoying your time off.
Revamp your home's entryway 
Whether it's your front porch or garage entrance, adding extra emphasis to your entryways can make your home feel more complete. Inspiration for quick and simple solutions is everywhere, and online resources with step-by-step instructions can help.
Add a little extra flair to your outdoor zones with new plants in designated flower beds. No room for added agriculture? Create a lively container garden. A quick collection of vibrant flowers and plants around the front or back door can really boost curb appeal, especially with seasonal selections and adornments. Treating your front door to a makeover with a fresh new color, hardware, and welcome mat is also an easy way to awaken your entryway. If you're short on time, or looking for the professional touch, consult with local pros to see if they can help out over the weekend.
Refinish unappealing countertops
Unsatisfied with the current state of your kitchen or bathroom countertops but not in the market for a complete remodel? You have options. Have your countertops revitalized in a weekend without ripping them out entirely. One trending style is to add a layer of concrete for a sleek, industrial look. Websites like ApartmentTherapy.com, an online resource for homeowners and apartment dwellers alike, offer tips and tutorials to take your countertops from outmoded to updated in a couple of days.
If concrete's not your thing, there are plenty of unique alternatives. Remember the experts for jobs requiring plumbing touch-ups or upgrades, as countertops are often connected to pipes and drains. Spending a little extra when you're out of your comfort zone can curtail future complications.
If countertops seem too complicated, consider updating your hardware. Add a little flair to your cabinets and drawers by replacing standard factory handles with designs that reflect your personality. Vintage shops and antique stores often have eclectic hardware offerings.  Online retail outlets are easily accessed and offer unique solutions for out-of-the-ordinary options.
Build a mobile, open-air kitchen
With the warmer months and milder Texas winters in mind, building an outdoor kitchen is a great way to maximize outside time and make it more memorable. Think beyond just the standard grill and you'll soon discover interesting alternatives for an outside cooking station.
Don't be intimidated by the sound of it though! Outdoor kitchens can run as simple as a solid stand on wheels with a sink and countertop, or something more elaborate, depending on your level of motivation and budget. Depending on the complexity of what you have in mind, you can work with a professional installer for the more complicated designs and installations. Websites like Pinterest and Houzz have endless ideas from registered members and can really get your creative side fired up.
Schedule a weekend to clean and declutter
Sometimes the simple act of getting everything in order is just what you need to get a fresh perspective on things. Papers and mail pile up. Dishes get downgraded on to-do lists. Take the weekend to pick a room or two and dive in. Decluttering experts and decorators can offer troves of advice. Try emptying drawers and closets to take inventory of what you're not using. Implementing 30-day waiting periods before bringing a new item into your home is another angle to take when trimming excess stuff from your life. The key is to get creative. Enlist the help of the entire family, set aside a box to collect things worth donating, and don't be afraid to ditch what's no longer serving a purpose.
Devoting a weekend to window washing is another great way to welcome warmer weather and make your home more inviting. Give extra attention to door sidelights and awnings to brighten up high visibility areas. If windows are out of reach, don't hesitate to call in professional cleaners who have the tools and experience required to get the job done safely.
Other ways to tidy up over the weekend include converting junk drawers to charging stations for your family's devices and taming out-of-control cords around electronics for a more polished look. Remember, for safety, any rewiring projects are best left to a certified electrician.
By Amanda Blair