Discover Texan culinary delights you have to experience at least once in your lifetime
The eateries of Texas are about as diverse as its landscape. From mom and pop diners to roadside pit-smoked barbecue, our state unabashedly serves up dishes claiming to be world-famous. But why don't you be the judge? While taste buds are subjective and this is in no way a comprehensive list, we think you'll experience something special at any of these places personally recommended by travel journalists across the state.
Barbecue
If you're ever in College Station to see the Aggies, better stop by Fargo's Pit BBQ in Bryan for melt-in-your-mouth ribs and brisket, tasty sides such as collard greens and red beans, plus peach cobbler you'll not want to share. Fargo's Pit BBQ: 720 N. Texas Avenue, Bryan, Texas 77803; (979) 778-3662; cash only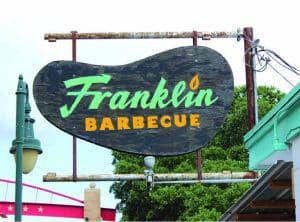 Head to Austin for Franklin BBQ, but be prepared to wait in line. (The line has its own Twitter handle.) They're closed on Mondays and only open for lunch, starting at 11. Owner Aaron Franklin has written a Meat Smoking Manifesto and received the James Beard Foundation Award for Excellence, but his brisket speaks for itself. Tip: Lines are shortest on Tuesday and Wednesday. Franklin BBQ: 900 E. Eleventh Street, Austin, Texas 78702; FranklinBarbecue.com, closed Mondays
Salt Lick BBQ's roots date back to the mid-1800s in Mississippi, to Bettie Howard, the great-grandmother of the current owner, Scott Roberts. Bettie seared meat and then slow cooked it over coals—the same method the family uses today. Roxanna, one of Bettie's daughters, raised Scott's father, Thurman, in Driftwood, where Thurman and his wife, Hisako, stayed to raise their two sons. In 1967, Thurman began selling BBQ on the weekends, and today the Roberts family serves mouthwatering barbeque to thousands of folks each week. A dining experience worth the trip. Salt Lick BBQ: 18300 FM 1826, Driftwood, Texas 78619; SaltLickBBQ.com; (512) 858-4959, cash only and BYOB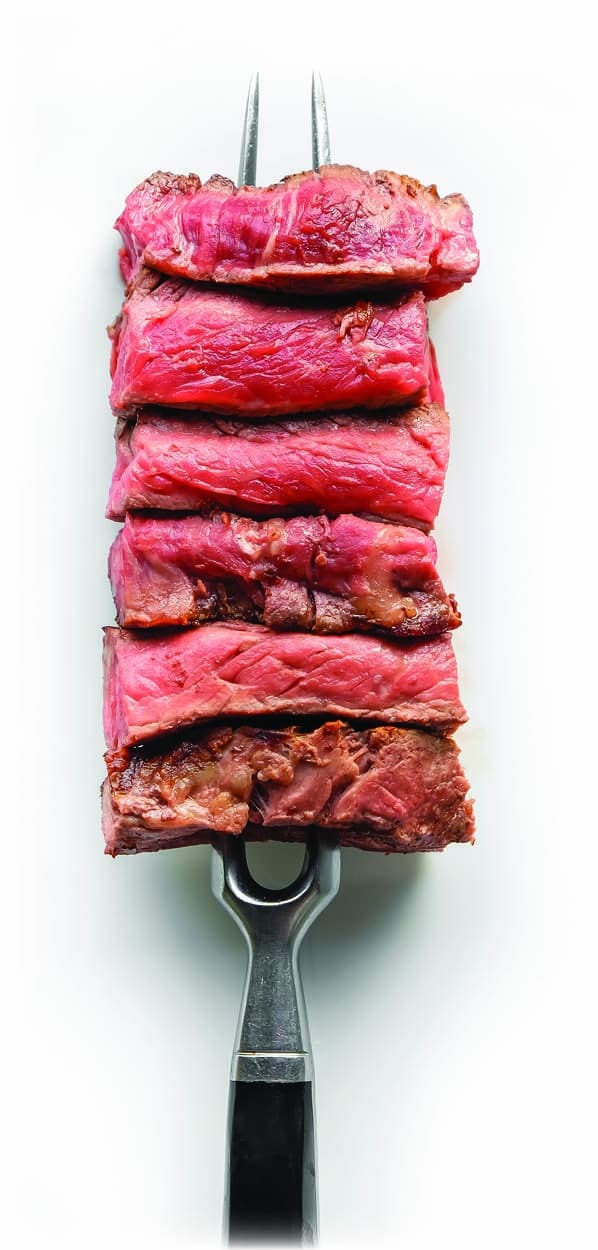 McKinney native Roy Hutchins opened his first restaurant nearly 40 years ago and moved to his current location in 1990, offering hometown barbecue with sides, such as jalapeño pinto beans and mac and cheese, which get reviews as stellar as the slow-cooked, pecan wood-smoked meats and homemade sauces. Today, Roy's son Tim is the owner, but the pit torch has been passed down to very capable—and hospitable—hands. Save room for the peach cobbler and banana pudding. Hutchins BBQ: 1301 N. Tennessee Street, McKinney, Texas 75069; HutchinsBBQ.com; (972) 548-2629
Hearty scents of pecan, oak, and mesquite smoked meats greet you as you enter Killen's Texas Barbecue. Enjoy both beef and pork ribs, brisket, sausages, and pulled pork. Delicious sides abound from crisp slaw to creamy corn, and desserts include mouthwatering bread pudding made with croissants. Owner Ronnie Killen graduated from the Le Cordon Bleu Culinary Institute in London and worked as a chef in some world-class hotels. But his approach to barbecue has elevated him to an icon of sorts, with features in GQ, Food Network, and more. Killen's Texas Barbecue: 3613 E. Broadway, Pearland, Texas 77581; KillensBarbecue.com; (281) 485-2272, closed Mondays
Steak
A hair south of Abilene in a one-horse town called Buffalo Gap, folks come from miles around to Perini Ranch Steakhouse, a James Beard Foundation Award Winner and legendary restaurant. Don't let the modest building fool you. Steaks and burgers served with genuine hometown hospitality have put Perini's on the map, with acclaim from national magazines. If you make the drive and are too tired (and stuffed) to head home, Perini's has onsite accommodations as well. And be sure to purchase a copy of Texas Cowboy Cooking, by Tom Perini, and some of their steak rub sold by the canister! Perini Ranch: 3002 Highway 89, Buffalo Gap, Texas 79508; Store.PeriniRanch.com; (325) 572-3339, closed Mondays, reservations recommended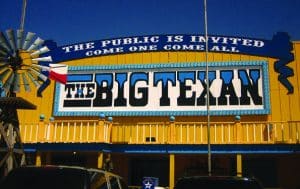 If your idea of a bucket-list steak is one that won't fit on your plate, The Big Texan in Amarillo is for you. Considered a Route 66 Landmark Legend, the steakhouse's feature draw is a 72-ounce steak—free to anyone who can eat it (and the requisite sides) in under an hour, a contest that began in 1962. Of course, smaller steaks are also on the menu along with barbecue, chicken fried steak, seafood, salads, and sides. The Big Texan: 7701 I-40 East, Amarillo, Texas 79118; BigTexan.com; (806) 372-6000
Home Cookin'
Po' Melvin's in the Las Colinas/Irving area no longer hosts its chicken fried steak challenge, but that doesn't make their food any less appealing. Don't miss their weekend all-you-can-eat breakfast buffet plus lunch and dinners like Mama used to make—that is, if your mama was from the South and knew how to cook good soul food, deep fried and covered in gravy. 4070 N. Belt Line Road, Suite 100, Irving, Texas 75038; PoMelvins.com; (972) 255-3919
Harry Akin, founder of Austin's The Frisco in 1953, used to tell folks, "There's nothing accidental about quality," a credo that holds true today. A local Austinite recommended The Frisco for comfort food served by folks who love to see people enjoy a good meal. Special menu items include a flame-grilled ground sirloin steak, a burger known as a Frisco, Julia's meatloaf, and coconut cream pie. The Frisco: 6801 Burnet Road, Austin, Texas 78757; TheFriscoAustin.com; (512) 459-6279
Live music on the patio, sawdust on the floor, and portions so huge you don't dare leave without a doggie bag are just a few ways folks describe Loco Coyote Grill in Glen Rose. Bikers come from miles around to this "crazy good" destination joint to enjoy the fried pickles, burgers, catfish, and fried chicken. Expect a crowd and don't be in a hurry to eat and run. That's not the kind of place this is. 1795 County Road 1004, Walnut Springs, Texas 76043; LocoCoyoteGrill.com; (254) 897-2324, closed Monday through Wednesday
More artisanal dining than home cookin', The Root Cellar in historic downtown San Marcos is quickly becoming a destination eatery. Known for exclusive micro brews created onsite, bakery items, and freshly prepared burgers and sandwiches, this charming café serves up the freshness starting at 7 a.m. and gets rave reviews. Root Cellar Café: 215 North LBJ Drive, San Marcos, Texas 78666; RootCellarCafe.com; (512) 392-5158, closed Mondays
Mexican
An Austin icon, Fonda San Miguel is a dining experience—a sensory overload featuring interior Mexican cuisine with dishes such as Angels on Horseback (shrimp wrapped in bacon), duck enchiladas, carne asada, and lobster ceviche. If you come for Sunday brunch (open only from 11 a.m. to 2 p.m.), don't expect pancakes with a side of bacon. At Fonda San Miguel, the buffet over-floweth with dishes to wake up your taste buds. Fonda San Miguel: 2330 W. North Loop, Austin, Texas 78756; FondaSanMiguel.com; (512) 459-4121, reservations recommended
La Fogata has been dishing up authentic Mexican food since 1978 and is best known for their outdoor dining and ginormous margaritas. Featured menu items include Green Enchiladas (shredded chicken in corn tortillas) Carne Tampiqueña, Chile Relleno, and a rainbow assortment of margaritas on ice. La Fogata: 2427 Vance Jackson Road, San Antonio, Texas 78213; LaFogata.com; (210) 340-1337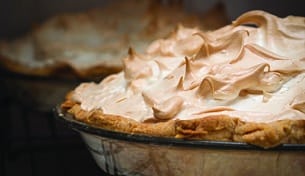 Me-Oh-My-Oh, Gotta Have Some Pie-Oh!
By Pamela Hammonds