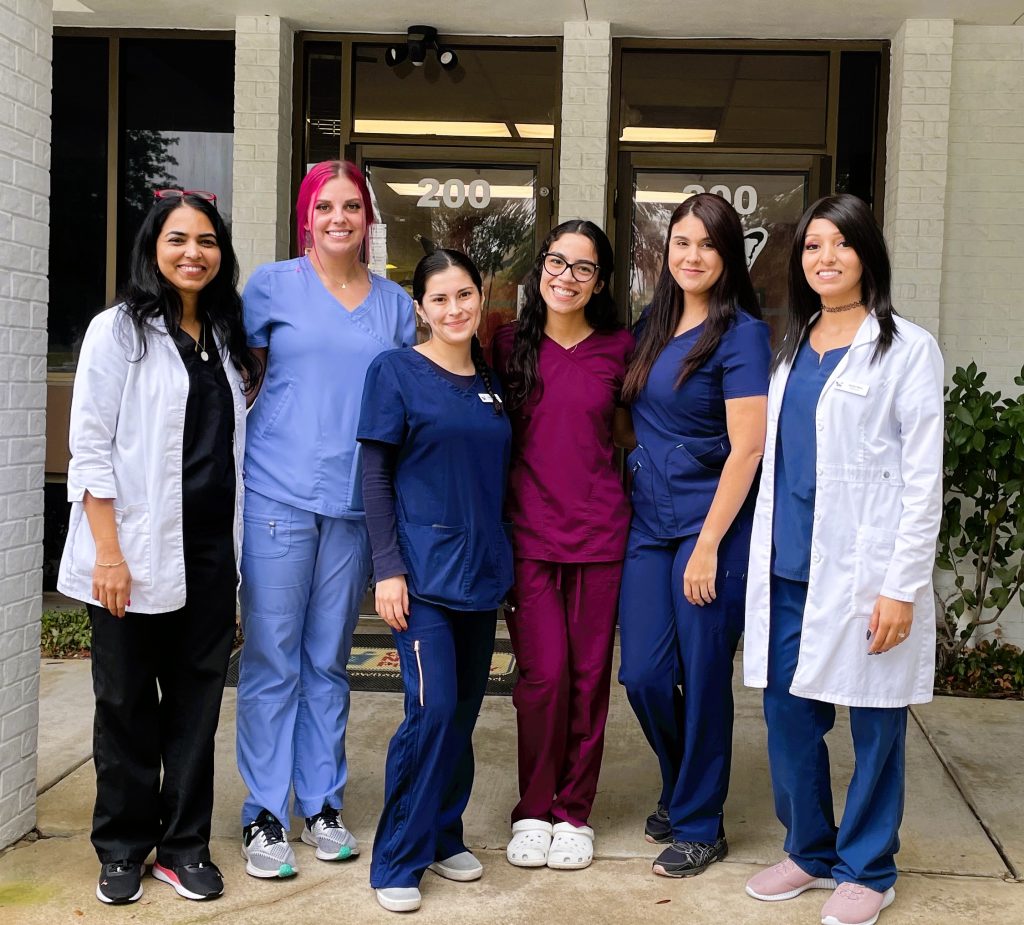 By
Meredith Knight
---
How far would you drive to fill a prescription? Many customers of Trail Creek Pharmacy (TCP) routinely drive 45 minutes to an hour, trekking from Plano, Azle, and elsewhere, passing numerous pharmacies to do business at this locally owned pharmacy in Bedford. Here's why in just two words —personalized care. At Trail Creek, you're treated with respect by a pharmacist and staff who take the time to get to know you, to learn your name, to answer your questions, and to partner with you in your wellness journey.
It's no wonder they're the only pharmacy in Greater DFW with 200+ five-star reviews. "Any business can advertise, but not every business can get hundreds of positive online reviews," said Denali Garcia, pharmacy technician at TCP. When you're treated well, you want others to know about it. Here's what some happy customers had to say:
"Great Pharmacy that cares. I am a physician across the street and know that my patients are in good hands at Trail Creek. They are knowledgeable, kind, and truly care. I am also a patient there as well. It is nice not to have to go to the big chain Pharmacies to get my prescriptions. Thank you guys. Keep up the great work."
"I pass so many other pharmacies to come to this particular place. They have never failed to have great attitudes and are a truly caring group of people. Their speed in getting prescriptions filled is second to none. The drive-thru is handy, but I like going in just to say hi. It's a wonderful place I'd recommend to anyone."
Suzen Zachariah spent over 10 years working as a pharmacist for a large, national corporation in multiple states, training dozens of pharmacy staff members. "During that time, I observed the business practices of large retail pharmacies, and found many places lacked a caring and compassionate atmosphere," she said. "I knew I wanted to open my own pharmacy where I could set my own guidelines that focus on giving customers personalized attention. Suzen and her team share a commitment to respecting their customers' time and usually fill medications in less than 15 minutes while many national chain pharmacies take several hours.
The Trail Creek Pharmacy team is dedicated to recommending premium vitamins and supplements to replenish nutrients some medications can deplete. "Not all vitamins and supplements are the same. Many found in large chain stores do not contain any of the ingredients listed on the label," said Alyssa Darnell, compounding technician at TCP. "That's why we only offer brands that have undergone extensive testing."
In addition to providing exceptional service to patients, the team at TCP embraces the amazing company culture and supports each other. "We're more than a pharmacy, we're a growing family," said Alexandrea Martinez, lead pharmacy technician at TCP. "Once you visit Trail Creek Pharmacy, you'll never want to leave. I have been here almost two years now, and I absolutely love my TCP family, from coworkers to patients and even pets. I couldn't imagine myself at any other pharmacy."
Trail Creek Pharmacy offers in-house compounding for medications and works closely with medical offices to provide education and support for non-sterile compounded medication including:
Hormone replacement therapy (HRT)

Hospice

Pediatrics

Pain management

Ophthalmology

Dentistry

Otic (for the ear)

Dermatology

Medication flavoring

Neuropathy

Veterinary

Sports medicine

Infertility

Wound therapy

Podiatry

Gastroenterology

And many more!
They offer the same medications as the national chains, accept all insurances, and so the copays are the same. They offer medication delivery to independent living communities. And because they're locally owned and operated, any money you spend at Trail Creek Pharmacy stays in our community maintaining roads, supporting our schools, and funding our police and fire departments. They also offer a hand-curated selection of specialty and Christian gifts. Find out more at TrailCreekPharmacy.com.
---
Contact
2700 Tibbets Drive
Bedford Texas, 76022
(817) 684-9464
TrailCreekPharmacy.com