Ask 10 yoga enthusiasts to explain yoga and you're likely to get 10 different answers. Some will extol the stress-reducing aspects of this ancient discipline; others its fitness benefits. Still others will uphold it as a way to calm the mind to commune with their higher power. The best explanation probably incorporates some of each.  A brief rundown of the eight basic types of yoga would look something like this.
Anusara
Based on the belief that each of us is filled with an intrinsic goodness, Anusara seeks to use the physical practice of yoga to help students open their hearts, experience grace and let their inner goodness shine through. Classes are challenging for the body and mind.
Ashtanga
Ashtanga is a rigorous style of yoga that follows a specific sequence of postures linking every movement to a breath, in the same order each time.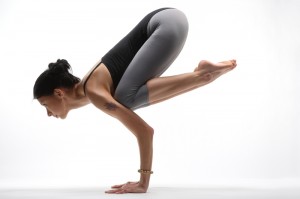 Bikram
Held in artificially heated rooms, Bikram will have you sweating like never before, as you work your way through 26 poses following a set sequence.
Hatha
Hatha is a gentle introduction to basic yoga postures. You may not work up a sweat, but you should leave class feeling longer, looser and more relaxed.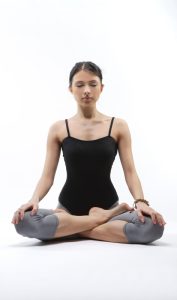 Hot Yoga
Hot yoga is similar to Bikram but with differences in the sequence of poses. The room is heated, and you will sweat, sweat, sweat.
Iyengar
Iyengar is a very meticulous style of yoga, with attention paid to proper alignment in each pose aided by blocks, blankets, straps, chairs, bolsters and a rope wall. Iyengar won't get your heart rate up, but students find maintaining a pose physically and mentally challenging.
Restorative
Restorative yoga classes use bolsters, blankets and blocks to prop students in passive poses so their bodies can more easily experience the benefits of a pose; a great way to relax and soothe frayed nerves.
Vinyasa
Vinyasa classes are known for their fluid, smooth transitioning from pose to pose, often to music.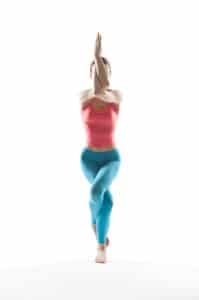 There is plenty innovation going on within this time-honored art. A quick search of the Internet can produce countless examples including yoga on horseback, yoga in trees, yoga on a slack line, yoga with a hula hoop, yoga as treatment for PTSD and cancer, yoga for weight loss, yoga in the workplace, competitive yoga and Acroyoga (a combination of yoga and acrobatics). Here's what some local yoga experts had to offer.
Fitness Yoga
"Rather than isolated fitness most people find at a gym, our yoga integrates the muscles of the entire body to help students at any fitness level, age or flexibility improve strength, endurance and overall fitness," said Christi McCrary of Sunstone Yoga. "Our classes are less about meditation and more about a fitness lifestyle."
Yoga for Everyone
"We hear from people all the time who feel they're not the yoga type," said Jessica Price of Body Synergie. "Our goal is to make yoga accessible to everyone. You don't have to be Mozart to play the piano. You don't have to be a yogi to practice yoga. Students are amazed at how much they get out of a beginner yoga class. Suddenly they're sleeping better and have more energy and flexibility."
Toddler Yoga
"Kids today are so active," said Nina Patel of Stretch and Sing Yoga. "Many are diagnosed with ADD and ADHD. Rather than medicating them, yoga can teach them to still themselves. Rather than throwing a tantrum, even the youngest child can learn to recognize her emotions and employ yoga to calm her mind and communicate her feelings."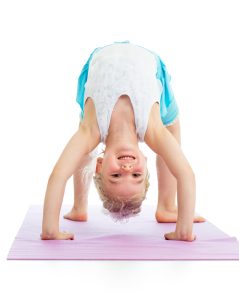 If this brief rundown whets your appetite, read more on YogaJournal.com and YogaToday.com.