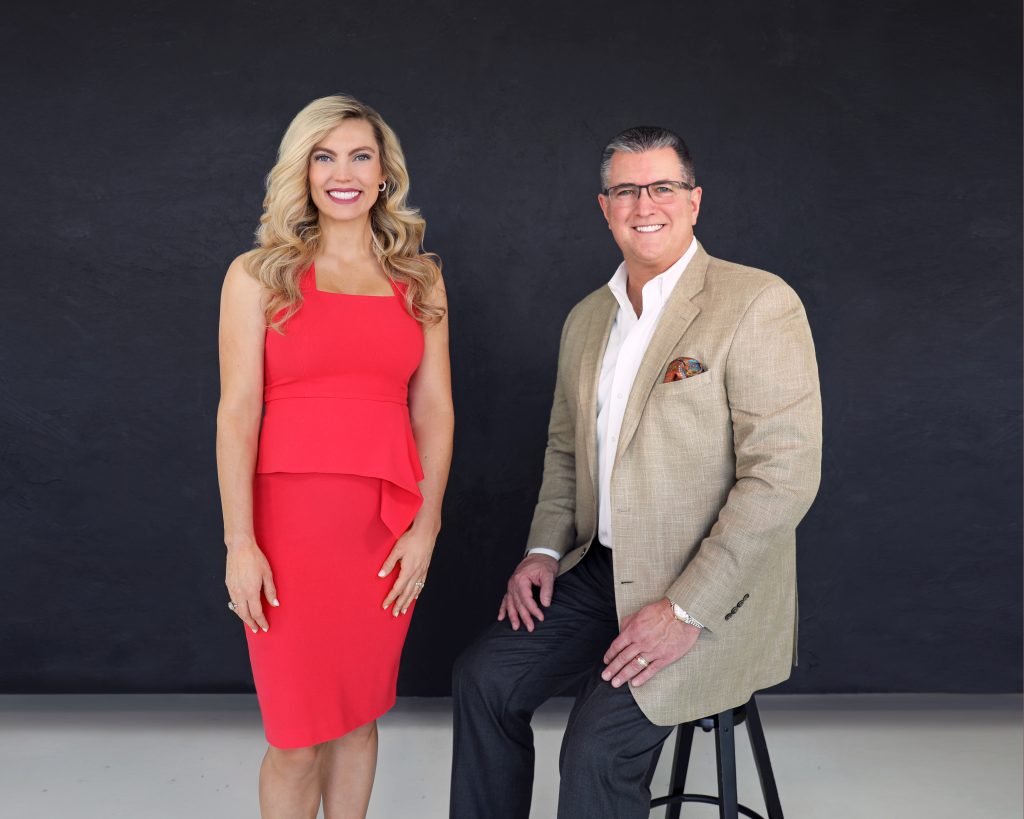 ---
After serving the area for over 30 years, Dr. Michael Fisher and Dr. Marisa Zitterich are enjoying their new state-of-the-art dental home designed and built to better serve their patient family. Voted LIVING Magazine's Best Cosmetic Dentists for the past 10 years in a row, they created their office with the future in mind. They've integrated the most advanced technologies, like CAD-CAM same day veneers and crowns, and 3-D printing and guided implant placement. Dr. Fisher and Dr. Zitterich personally own and operate their practice which lets them, their periodontist Dr. Laura Rabe, and their entire team provide the highest level of personal care and unmatched attention.
When asked what else sets FZ Dentistry apart from so many others, Dr. Fisher and Dr. Zitterich believe they are known for personally designing each and every smile they create, whether with professional whitening, bonding, veneers, Invisalign, implants, or an entire smile make-over. They know not everyone wants the same smile… So they work with each person to create a customized plan just for them. "Our patients tell us they really appreciate the time our doctors spend with them," says Practice Administrator Pam Kovar. For those considering cosmetic or implant dentistry, FZ Dentistry offers personalized consultations with the doctor to spend time to get to know each patient, their smile goals, and what's important for their oral and overall health.
Dr. Michael Fisher, a 1986 graduate of Texas A&M University and 1990 graduate of Baylor College of Dentistry, is a long-time member of Lake Pointe Church, where he's taught Life Groups and serves on the Elder Board. He enjoys supporting ministries and dental mission work both locally, and as far away as South Africa, Mexico, Russia and Haiti. Married for 35 years to his high school sweetheart Carla, they have two children – Monica and Landon, daughter-in-law Cayley, and two grandchildren, Charlotte and James! Dr. F's interests include cycling, photography, history, hunting, restoring a 1959 Austin-Healey with his Dad, his new passion for Harley-Davidsons, and most of all, spending time with his family.
Dr. Marisa Zitterich, originally from Forney, graduated from UT School of Dentistry in Houston. She received her Bachelor's degree from Baylor University where she graduated Magna Cum Laude, majoring in Biology and minoring in Chemistry. Married to her high school sweetheart Kyle for 8 years, they have a newborn son Kruz, and two more "kids," their boxers Bruno and Lily. She has a passion for service and has performed missionary dentistry here in Texas, and farther away in Mexico, Nicaragua and Costa Rica. Dr. Z. enjoys outdoor activities like Cross Fit, boating, running and cycling.
The doctors at FZ Dentistry along with their caring team of Pam, Cayley, Patti, Melanie, Shelby, Angie, Theresa, Ashley, Chelsey, McKenna, Danielle, Stevi, Bridgette, Sierra, Karlee, Brooke and Carla, offer all aspects of dentistry, including cleanings and checkups, cosmetic dentistry and smile makeovers, implant and reconstructive dentistry, root canal treatment and treatment for sleep apnea and snoring. Their state-of-the-art digital dentistry has options for every person and every budget, and their team will work together to find the right option for you. Knowing affordability is important, all traditional dental insurances are accepted and financing plans are available.
---
CONTACT
1306 Summer Lee Drive
Rockwall, Texas 75032
(972) 771-4000
FZDentistry.com
---