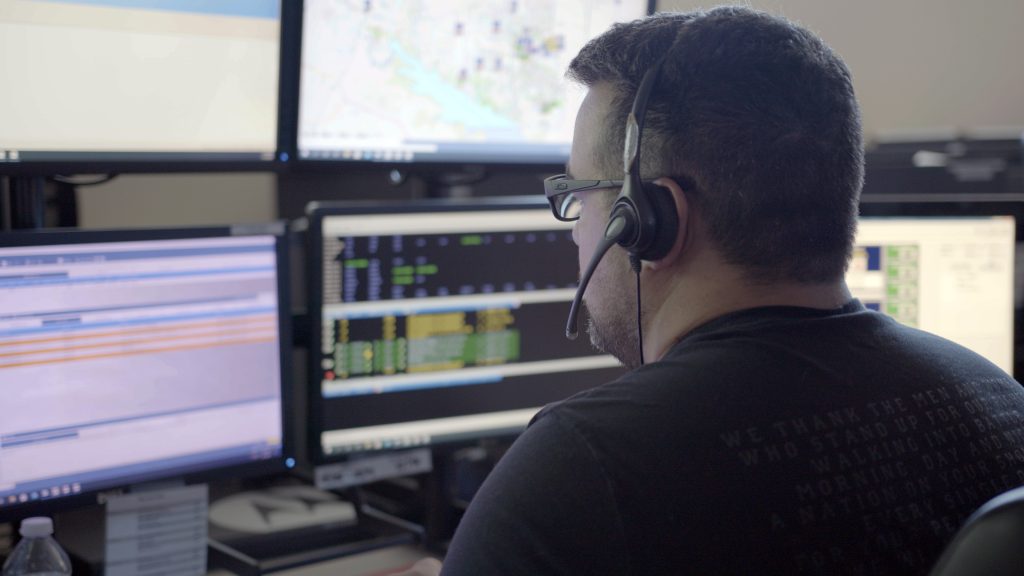 By Melissa Gautier | Photo by PennyWhistle Photography
---
Approximately 350,000 sudden cardiac arrest events occur outside of hospitals in the United States each year. Denco Area 9-1-1 District has implemented several strategies to improve cardiac emergency survival rates that happen outside the confines of hospitals.
Cardiac emergency communications training is being implemented and added to the basic 9-1-1 personnel training. Additionally, a comprehensive cardiac emergency communications training program for experienced 9-1-1 personnel will be rolled out in October.
When Denton County citizens dial 9-1-1, the call is routed to one of nine state-of-the-art communication centers. Callers can be confident knowing a highly skilled, trained professional who can immediately assist in recognizing and treating cardiac emergencies is on the other end of the line.
9-1-1 personnel in the district have years of experience in telephone CPR and emergency medical dispatch (EMD) pre-arrival instructions. These professionals, referred to as public safety telecommunicators, are first responders in the truest sense. They provide a critical link in the chain of survival for cardiac arrests. Relying on their direction and assistance can mean the difference between life and death.
Building the Local AED Registry
In conjunction with the new training, an important campaign is underway to enhance the automated external defibrillator (AED) registry accessible by 9-1-1 personnel. According to the American Heart Association, survival from cardiac arrest doubles when bystanders step in to use a publicly available automated external defibrillator. When a cardiac emergency strikes, quickly locating and using an AED can help save a life. New techniques focus on supporting citizens' reactions to cardiac emergencies.
Denco is asking the public's help to identify the locations of AEDs in the district by downloading the PulsePoint app for smartphones. PulsePoint AED is a free, user-friendly app enabling citizens to build the public AED registry by reporting AED locations within the community. The registry is populated with the location of the AED device along with a photograph. During a cardiac emergency call, the 9-1-1 telecommunicator can quickly access the data and direct bystanders to the lifesaving equipment. The registry can also be accessed via the Denco website.
"When the 9-1-1 telecommunicator is able to provide CPR instructions over the phone in addition to directing citizens to the closest device, there is no question that the chance of survival increases," says Greg Ballentine, executive director of Denco Area 9-1-1 District. "Denco is excited to be able to help district emergency communications centers in accessing this directory. We're excited to work with the citizens in our area to ensure the directory is a robust listing of these critical devices." The new programs supplementing the long-standing practices are designed to greatly improve cardiac survival rates.
Denco Area 9-1-1 District serves approximately 800,000 people in 33 jurisdictions throughout North Texas, including suburban and rural populations in and around Denton County. Denco provides advanced technologies and effective training programs focused on neighborhood and family safety.
---
CONTACT
1075 Princeton Street
Lewisville, Texas 75067
(972) 221-0911
Denco.org
---