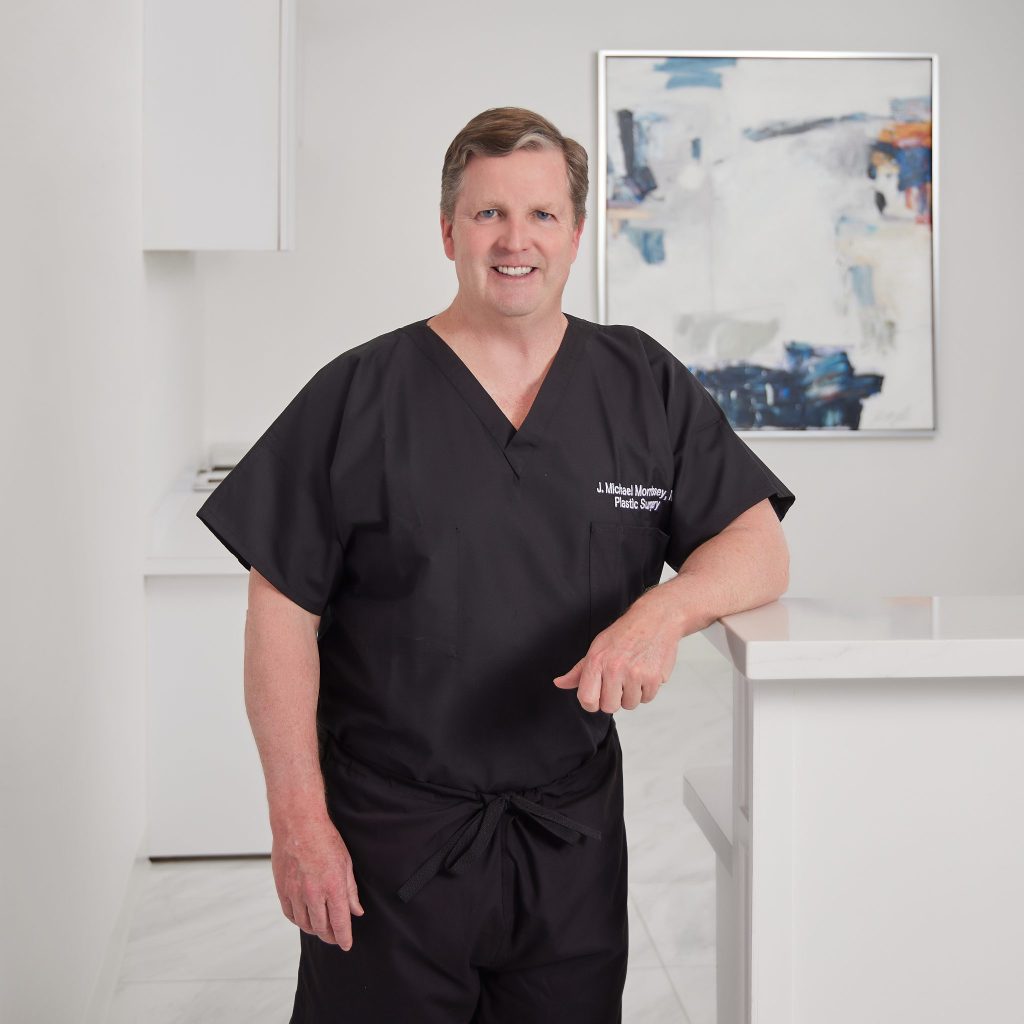 Photo by
Scott Peek Photography
---
Dr. J. Michael Morrissey is a leading, board certified Plastic Surgeon who makes it possible to age gracefully. He and his expert team at Plastic & Cosmetic Surgery Center of Texas are committed to help you achieve
your aesthetic goals and your vision of beauty. Dr. Morrissey has performed more than 3,000 surgeries throughout his distinguished 19-year career. We provide each patient personalized, customized care in a fully renovated, new, and luxurious setting.
Dr. Morrissey is an honest surgeon and takes the time to get to know each patient personally. His philosophy is to listen carefully to the goals and wishes of his patients.
Dr. Morrissey has spent years earning the trust of his patients while providing attentive and superior care with outstanding results. Specializing in breast and body contouring, Mommy Makeover, breast augmentation and reduction, and tummy tucks, he is committed to excellence while helping his patients achieve the best results.
"I have a wonderful and compassionate team who also spend a lot of quality time with each patient. When patients come to our practice, they become part of our family," he says.
Dr. Morrissey and his staff are committed to the highest standards of care and safety. He is trained in advanced surgical techniques and all surgeries are performed in a safe, ethical manner in a fully accredited surgery center.
Exceptional Training and Experience
Dr. Morrissey earned his medical degree at Georgetown University School of Medicine in Washington D.C. He completed his general surgery residency at Methodist Dallas Medical Center and a prestigious fellowship in Plastic & Reconstructive Surgery at the University of Wisconsin. Dr. Morrissey also served as a captain and flight surgeon in the United States Air Force.
Dr. Morrissey is a member of the American Society of Plastic Surgeons, Dallas Society of Plastic Surgeons, and the American College of Surgeons.
Dr. Morrissey simply loves what he does, and it shows in the numerous awards including, Texas TopDoc, RealSelf Hall of Fame, and accolades from satisfied patients.
"There is a hopefulness and anticipation when people come in for plastic surgery. It is a happy day for them and an opportunity to change their life," he says.
Plastic & Cosmetic Surgery Center of Texas is also a leading plastic surgery clinic for men. We are happy to meet the unique needs of our male patients. We are one of the few practices in the region that performs specialized surgery for Gynecomastia —Male Breast Reduction. Dr. Morrissey has extensive experience with this technique that eliminates scarring on the front of the chest.
A consummate professional, Dr. Morrissey cares about you and has dedicated his professional career to achieving excellent surgical outcomes.
Plastic & Cosmetic Surgery Center of Texas Offers:
Mommy Makeovers

Body Contouring

Breast Augmentation

Breast Lift

Breast Reduction

Liposuction

Thigh Lift

Gynecomastia

Male Tummy Tuck

Male Liposuction

Eyelid Surgery

Chin Liposuction
---
CONTACT
5940 West Parker Road, Suite 103
Plano, Texas 75093
(972) 620-1700
DrMorrissey.net