Supplement Your Gym with Home Workouts
So here we are. It's February, we've depleted our Starbucks cards on pumpkin spice lattes and under-the-counter sweets, and those ripped abs seem as out of reach as an Olympic gold medal. Well, take courage. It's never too late to make a change of lifestyle. And for those who are already fit, it's time to take it to the next level. It all comes down to the hard truth that in order to maintain a healthy weight and reasonable fitness level, adopting a sound diet and exercise habits is essential.
By "diet" in this sense, I'm not referring to a weight loss program. I'm talking about adopting the simple, daily habit of eating real food that originates from a farm. There are countless viewpoints and conflicting philosophies when it comes to diet, but in addition to the good food we're eating, we have to make the daily exercise we need as convenient as possible—by assembling a dedicated place to work out at home.
Many of us make fitness-related New Year's resolutions every year—to lose weight, to get back in shape, to get back the six-pack abs we took for granted in our twenties.
Home Body
Strength training and cardiovascular activities such as biking, swimming, running, or anything that gets our heart rate up, our blood flowing, and our lungs pumping contributes to physical fitness. The key is consistency, and creating a home gym is a great way to make being consistent with our exercise easier to do.
Although a home gym is no substitute for the community or structure of a full gym, a gym of our own is a good way to keep things going over the holidays or when time is in such short supply that we can't make it to the fitness club. A home gym can be whatever works for us. Each of us has distinct needs and limitations for physical fitness, and the great thing about a customized home gym is that it can be exactly what we need, without things we don't want. A home gym can be simple and inexpensive, or state-of-the-art perfection.
An indoor solution is probably what most of us probably have in mind when considering a home gym. It's simple to drop a weight bench or a treadmill into a spare bedroom and call it done, but with a bit of thought and planning, an indoor home gym can become a place we love to visit each day.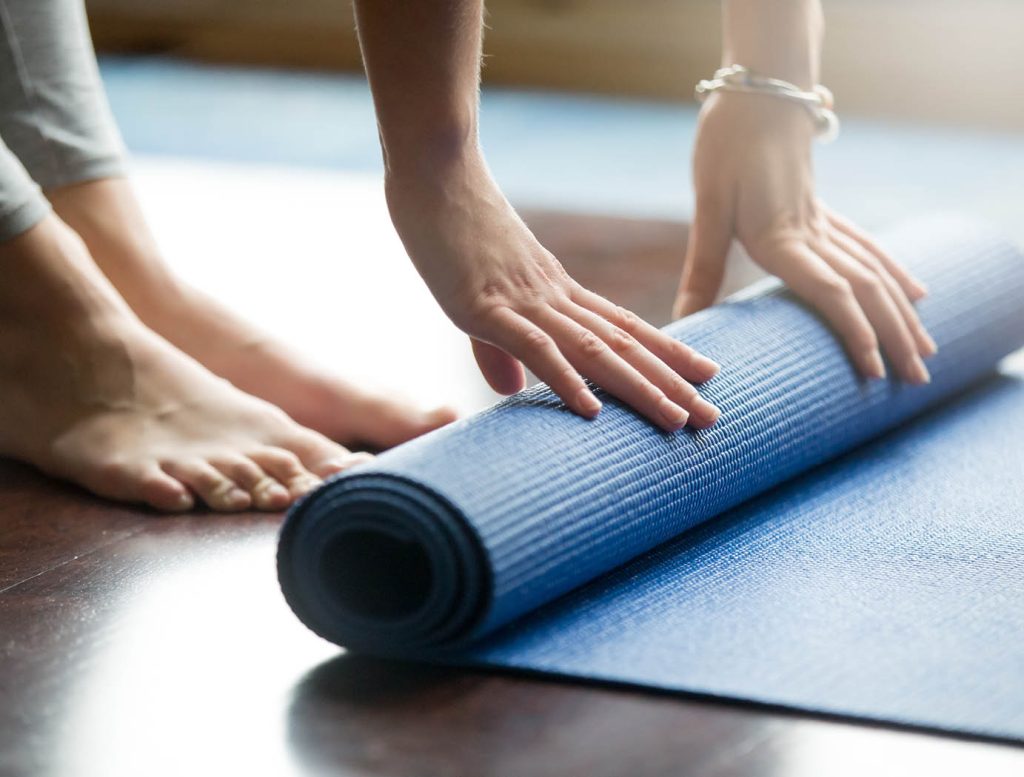 Converting a room into a good workout space calls for a few simple updates. We're going to sweat in there, so let's start with the floor. A carpeted room is going to absorb and smell like a middle-school locker room before long, so some sort of hard floor is the way to go. A hard floor is easy to keep clean, and doesn't harbor mold, mildew, or other allergens.
A few simple conversions can transform a spare bedroom into the perfect space for a home gym. For weightlifters, consider some rubber mats under the equipment to absorb the shock of dropping weights. Protecting drywall around the floor of the room with a plywood or diamond plate guard can save you from having to repair the walls later. Purchase a dorm fridge for your home gym, and keep it stocked with water bottles. If you have a high enough ceiling, install either a free-standing pull-up bar, or mount one to the wall or rafters.
Another useful modification is to add mirrors. Whether to observe your form as you exercise or to compliment yourself on how good you look, mirrors can help motivate you to get more from your workout.
Gear Up
The variety of indoor fitness equipment to choose from is endless, including dozens of different possible configurations of equipment for a small, indoor gym. Depending on your needs and what you know you want, you should take some time and assemble the pieces that you feel like are best for you. You might also consider some all-in-one options to save space and money—there are numerous home fitness systems that pack plenty of gear into one convenient setup.
Some fitness experts think that a rowing machine, or ergometer, is the best way to work the most muscle groups using one machine. A rowing machine allows both strength training and cardio-vascular exercise, and can fit nicely into a relatively compact space such as a small bedroom. According to LiveStrong.com, you can spend anywhere from $200 to $1,000 on a rowing machine, depending on the quality of materials and whether the machine includes a computer.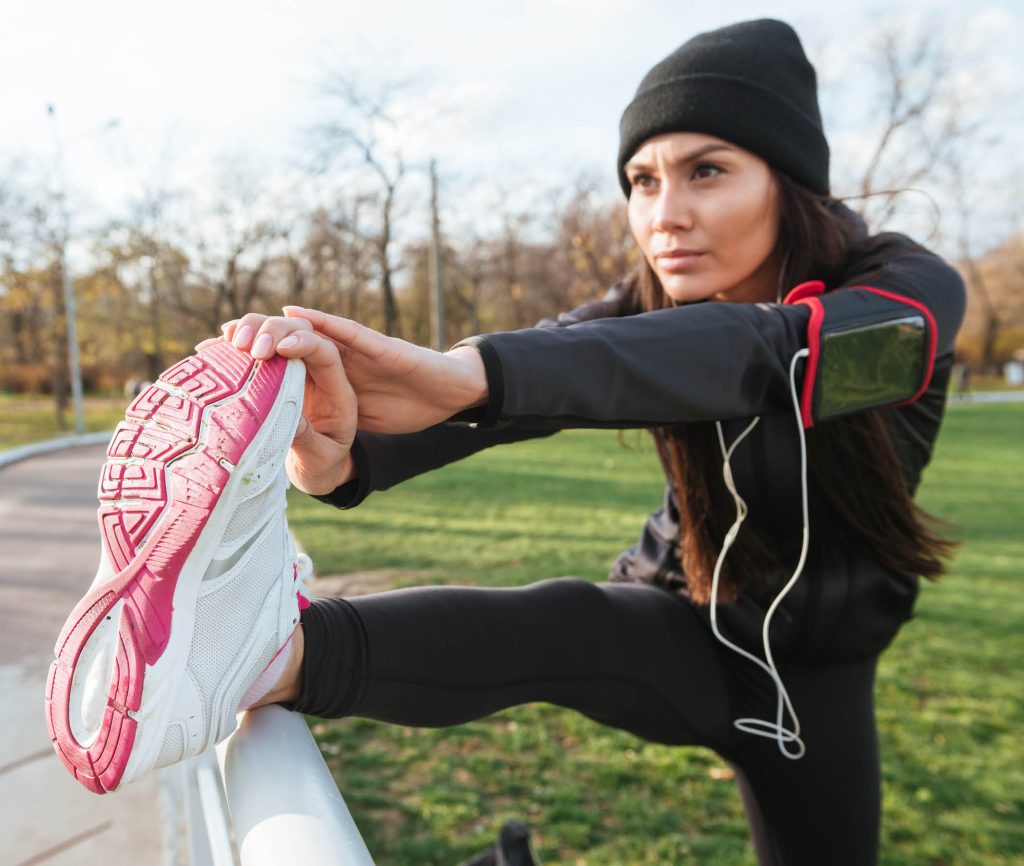 Get Out
While an indoor gym can be used in all kinds of weather, many of us also like to exercise outdoors. The pull-up is a great outdoor exercise that yields noticeable improvement in a relatively short time. With your own backyard pull-up bar, you can make this exercise a daily habit. Setting a personal requirement for a set of pull-ups before breakfast each morning could be the first morale-boosting act of the each day. Besides, breakfast tastes better after pull-ups.
Other simple outdoor equipment ideas include dip bars and an adjustable, inclined sit-up bench. For those who like big projects, consider a workout deck or patio. Keep kettle bells on the deck with your bench and dip bars. An outdoor deck is a great place to use a jump rope, and a picnic table works great for box jumps. If you can get your hands on a large tractor tire and have a constitution that tolerates extremely hard work, try making a tire sled. Fasten a harness to the tire and drag it as fast as you can for 15 yards or so. Rest, and repeat. As an alternative to the sled, simply flip the huge tire up and down your driveway until you've had enough. If you have back trouble, you'll probably be better off with a less demanding exercise—do what works best for you.
Do It
With a bit of planning and your fitness goals in mind, a home gym could make the difference between getting a daily workout and giving in to the comfort and distractions of home. When the gym or club isn't practical, it's helpful to have an option just down the hall or in the back yard. Whether you purchase a top-of-the-line piece of indoor equipment or choose to construct your own outdoor workout gear, you'll be setting the conditions for achieving your fitness goals and removing the excuses that may have kept you from exercising in the past. Now get motivated, and find a place for your own version of the perfect home gym.
By Steven Howell