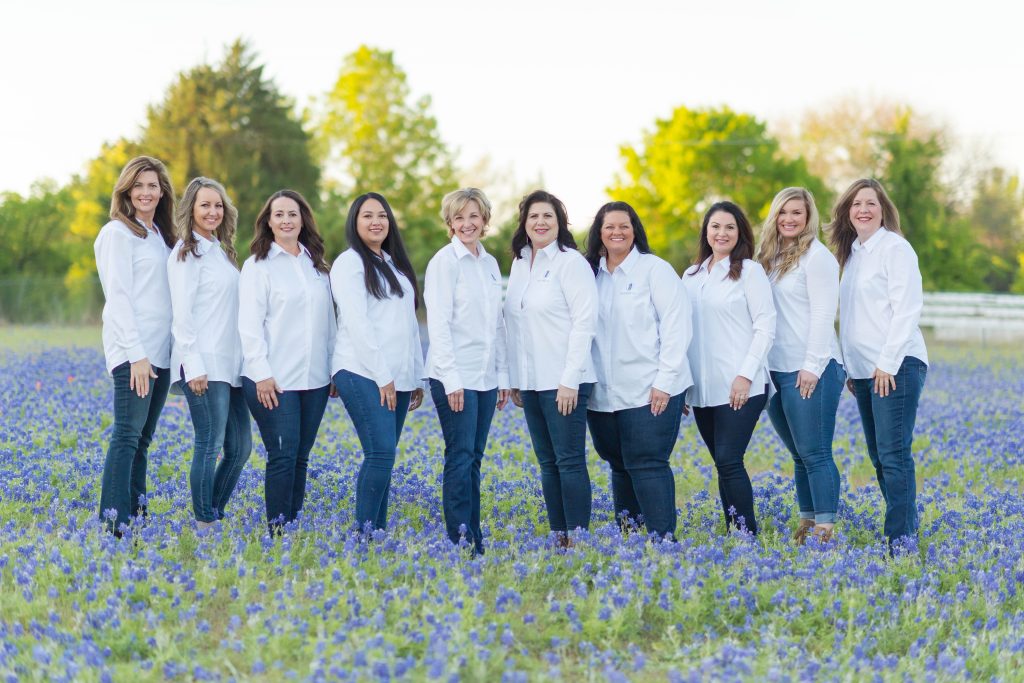 "The best part about whitening for charity is that it is a win-win. Our patients and participants receive whiter, brighter smiles and they can feel good about doing so as 100 percent of their donation goes to the charities. I'm confident our Rockwall community will help us reach our goal this year. We also want to thank all of those who have already participated and helped in so many ways. It's fun to watch my assistants and other team members working side by side with our patients to make this happen."
– Dr. Karen Williamson
---
Dr. Karen Williamson and her team say, "Yes", as their patients and even non-patient participants have been "doing good" by whitening for charity for the past seven years. Since 2016, Dr. Williamson's team has raised over $63,000 for children's charities and our local Rockwall Patriot Paws organization through a national charity fundraiser called Smiles For Life.
Smiles for Life is a charity campaign that allows dental teams across the nation to donate their whitening services for a minimum donation from patients, and in turn, the money raised goes to children's charities AND the dental teams' local charities of choice. Here's how it works: patients make a minimum donation to whiten their teeth, writing their check out directly to the Smiles For Life Foundation; the dental teams donate their time and whitening appointments; and the donations are distributed to worthy and approved children's charities as well as to the dentist's own personal charity of choice. If you have ever wanted to have a whiter smile and feel great helping a good cause, now is the time.
Dr. Williamson's local charity of choice is Patriot Paws, a Rockwall organization providing service dogs to disabled veterans who need help to restore their physical and emotional independence. Each veteran that graduates from Patriot Paws will receive their dog at no cost to them. If you have ever experienced seeing a veteran and their dog being paired, training together, and then going home together…it is life-changing. Dr. Williamson's dental team is hoping to do more this year than ever before to help Patriot Paws, and so far, they are on the list of the top twenty teams in the nation, having raised over $11,000 this year.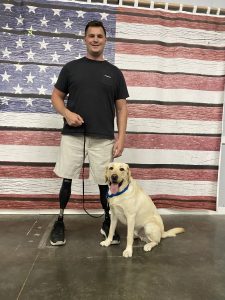 How Can You Help?
If you would like to whiten your teeth, call Dr. Williamson's office at (469) 267-6069 and speak to one of their team members. The minimum donation to whiten is $350, but they often have participants who donate more, or just donate without whitening! Although the national campaign usually runs for 3-4 months per year, Dr. Williamson and her team whiten for charity all year long, so it's never too late to donate.
"The best part about whitening for charity is that it is a win-win. Our patients and participants receive whiter, brighter smiles and they can feel good about doing so as 100 percent of their donation goes to the charities. I'm confident our Rockwall community will help us reach our goal this year. We also want to thank all of those who have already participated and helped in so many ways. It's fun to watch my assistants and other team members working side by side with our patients to make this happen."
Started in 1998 with a vision by a dentist to help raise money for charity by whitening

To date, just short of $50,000,000 has been raised

Over 500 dental offices participate each year
Started in 2006

3.2 acre training facility with state-of-the-art kennels, veterinary facility, training center, and administrative offices

Average wait time to receive a service dog is two to three years

Over 400 service dogs placed with veterans since 2006

What they need the most: donations to offset the cost of training and raising the dogs
---
CONTACT
560 West Ralph Hall Parkway, Suite 104
Rockwall, Texas 75032
(469) 267-6069
KarenWilliamsonDDS.com